It's unusual that an actor would become synonymous with a role where his own face would never be seen but for many of the Star Wars actors such as Kenny Baker as R2D2 this would be the case and it would be no different for Peter Mayhew who played the 200 year old wookie Chewbacca in Star Wars.
Born on 19th May 1944 in Barnes a suburb of London to a police officer and his wife Peter Mayhew's height would become his defining feature having grown to 6ft 10 inches by the time he was 14 years old due to an overactive gland for which he received treatment to limit its effect.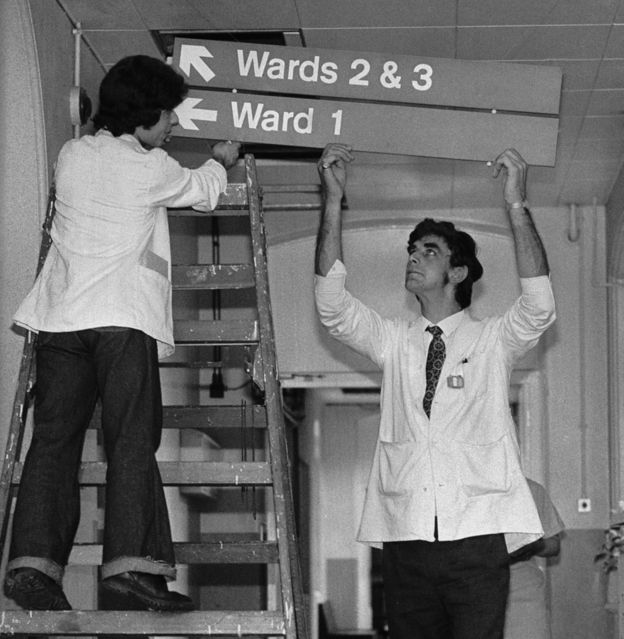 Having left school he went to work as a porter in a South London hospital and his height bought him to the attention of the Guinness Book of Records which became aware of him due to a newspaper article about men with big feet. It was this same article that bought him to the attention of the makers of 'Sinbad and the Eye of the Tiger' and director Sam Wanamaker offered him the role of the minotaur. It wasn't a role that would launch his film career though and he returned to his work as a porter once filming in Spain had finished. But the role bought him to the attention of Star Wars producer Gary Kurtz and when Peter Mayhew met George Lucas simply standing up to his full 7 foot 3 inches height was enough to secure him the role of Chewbacca for which 6 foot 6 inch bodybuilder Dave Prowse was in line to play but was offered the role of Darth Vader instead. When Star Wars went stratospheric in popularity to become the franchise we now know, Mayhew gave up his job as a porter.
For the role he studied the movements of apes and gorillas at London Zoo and his costume would be an initially uncomfortable and itchy yak hair with a roar made up of bear, lion and even badger sounds. He would play Chewbacca in the original trilogy as well as the Revenge of the Sith, as well as the legendaringly awful Star Wars Holiday Special. He shared the role with Finnish basketball player Joonas Suotamo in The Force Awakens who finally took over following surgery that Mayhew underwent. Though primarily known as Chewbacca Mayhew did appear in a handful of other films and shows, the 1978 horror film 'Terror', TV series Hazell and even The Muppet Show and The Kenny Everett Television Show and he was regular on the convention circuit.
In 1987 with the original Star Wars trilogy completed he moved to West Yorkshire where he invested his earnings in a timber business where he stayed until 2000 when he move to Texas having married American Angie Luker who he had met at a convention and became a US citizen in 2005 and with her they had three children and he and his wife went on to write a couple of children's books in 2011.
Peter Mayhew's height would cause him problems like so many of such stature and in 2013 he had a double knee replacement and in 2018 he had surgery on his spine and he frequently had to use a wheelchair instead of walking. He suffered from respiratory problems and his speech grew increasingly limited. He was active in a number of non-profit groups and established the Peter Mayhew Foundation alleviating disease, pain, suffering and the financial toll from traumatic events.
He and Harrison Ford became close friends and he was remembered by all as being a gentle giant. He died on 30th April 2019 aged 74.