There must only be few people who haven't read anything by the modern masters  of horror Stephen King, Clive Barker and of course the 137 truly horrifying autobiographies of Katie Price. Shirley Jackson is probably far lesser known having only written 6 novels (although she did write over 200 short stories) and of those novels it's 'The Haunting of Hill House' that's best known due to the fantastically creepy black and white film. But she suffered from a number of health problems including severe anxiety which kept her housebound and often bed bound too.
Set in the 1950's it's a young couple Fred (Logan Lerman) and Rose (Odessa Young) who are invited to live in a large house owned by Shirley's husband, Stanley Hyman (Michael Stuhlbarg),  professor at the University where he has found a job for Fred to work as his assistant teacher. Rose also is to be a student there but its Hyman who quickly makes clear an ulterior motive that whilst Shirley is rarely able to get out of bed struggles with anxiety that perhaps Rose could help out round the house. That helping out includes making meals, cleaning the house and ultimately waiting on Shirley and Rose quickly has to leave behind her own studies to become what is essentially  a full time house maid to Shirley  who wants to focus on her on writing work.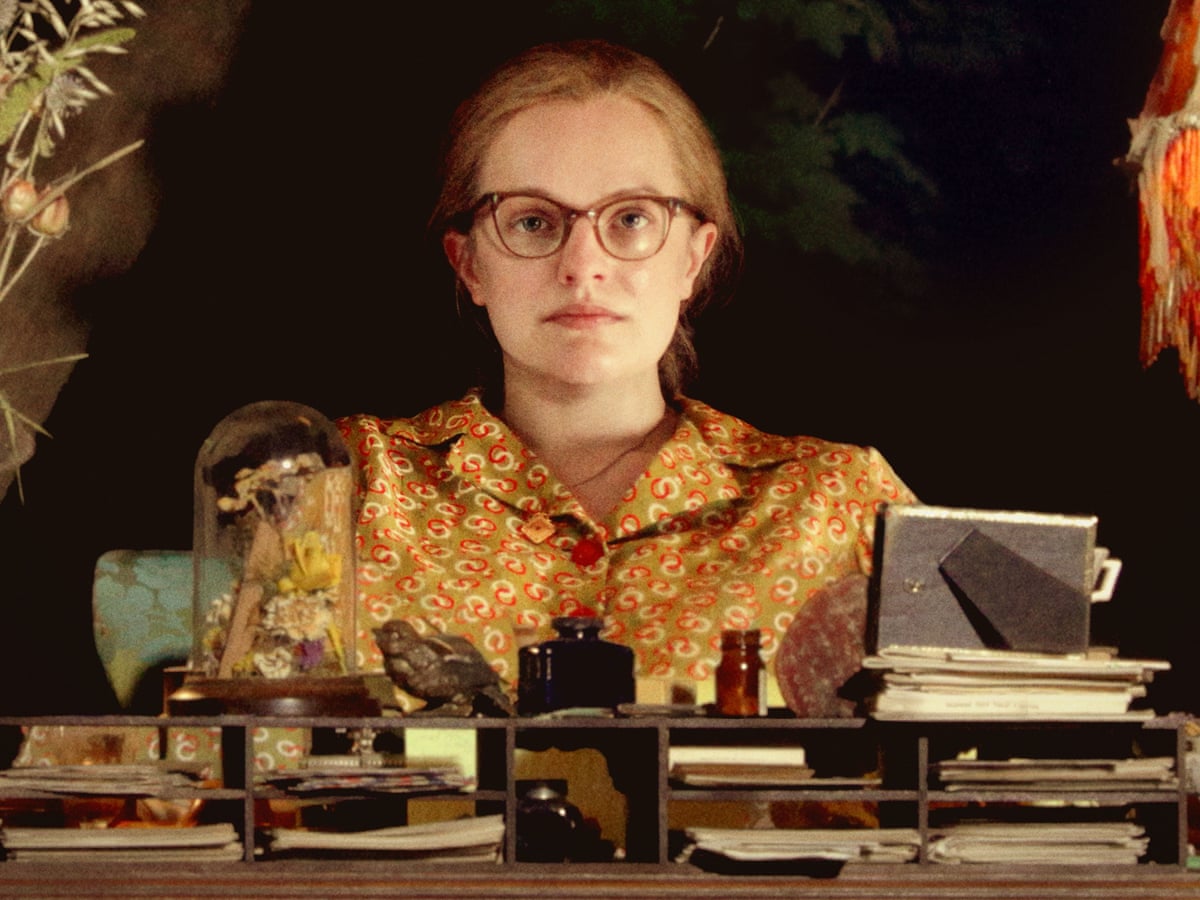 And Shirley is wilfully outspoken as set out in one of two brilliantly awkward dinner table scene where she is deliberately inappropriate and an antagonistic  troublemaker blurting out Rose's secret  pregnancy to  an unknowing Fred and she delights in the upset.  It's all implied that Shirley has demons with close ups of the distracted glazed look in her eyes not seen since Joey Essex tried to do the numbers round on Countdown.  But Shirley's initial indifference to Rose slowly thaws and Rose too comes to see Shirley as something of a mentor impressed by her single mindedness  seeing the independence that it achieves and its message of female empowerment is as relevant today as it was then.
Hymans relationship with Fred is something of Frenemy status, outwardly chummy but seething that his perception of Fred's Ivy League privilege should get him a permanent position at the University department when Hyman felt he himself had to fight every inch of the way. Much like Shirley he also gets a great dinner table scene as he eviscerates Fred's dissertation in a research over original thought analysis that's still relevant today as to where modern day students go wrong with their own work unjustly whinging that they should have got a 1st or a 2:1 at the very least.  Again it's Shirley who sits back gleefully watching the fall out having planted the idea in Hyman's head about what to do. Shirley and her husband intellectually toy with the pair though for Hyman it is almost an insecurity that anyone should dare challenge his superiority especially if female including his own wife who he insists on seeing her work to pass critical judgement.  It's a film not afraid to make clear just how unbearable some creatives  can be in pursuit of their art
Shirley is another film that has benefitted from the #TimesUp movement with Elizabeth Moss putting in an assured performance in the title role and produces too (along with Martin Scorsese  who executive produces).  Written and also produced by Sarah Gubbins  the film is helmed by Josephine Decker and takes a bit too long to get to where its heading – a subplot about a missing student adds an undertone of menace and for British audiences the fact that there's a couple called Fred & Rose only adds to it – but its still well worth a watch.
Here's the Shirley trailer ……