Along with Ridley Scott , Sir Alan Parker was the other director who came from an advertising  background and made an impressive catalogue of films that were mostly loved by audiences but far less so with what he would call sniffy, snooty critics for whom he had little time.
Alan Parker was resolutely working class and proud of it. Parker was born to a dressmaker mother & painter and decorator father on 14th February 1944 during an air raid on his housing state in Islington. His interest in photography saw him join an advertising agency as a post room boy but very quickly became a copywriter and by 1970 he was rubbing shoulders with David Puttnam and Alan Marshall who would later produce several of his films.  He had always had an interest in music and even bought the right to several Bee Gees songs which were featured in the film Melody (1971) that he had written and would do some second unit directing. He would soon direct a couple of short films for the BBC one of which would win a BAFTA and an Emmy. The short film had children in the leads and his first feature film 'Bugsy Malone' would have an all child cast, no easy undertaking and though a brilliantly realized and much loved children's film it did have a certain amount of underlying sexuality notably with Jodie Foster, still a child herself, and had also been in Scorsese's controversial 'Taxi Driver'. Its pastiche of 20's gangster films but replacing bullets with custard pies as well as a superb array of memorable songs made it an enduring pleasure for generations.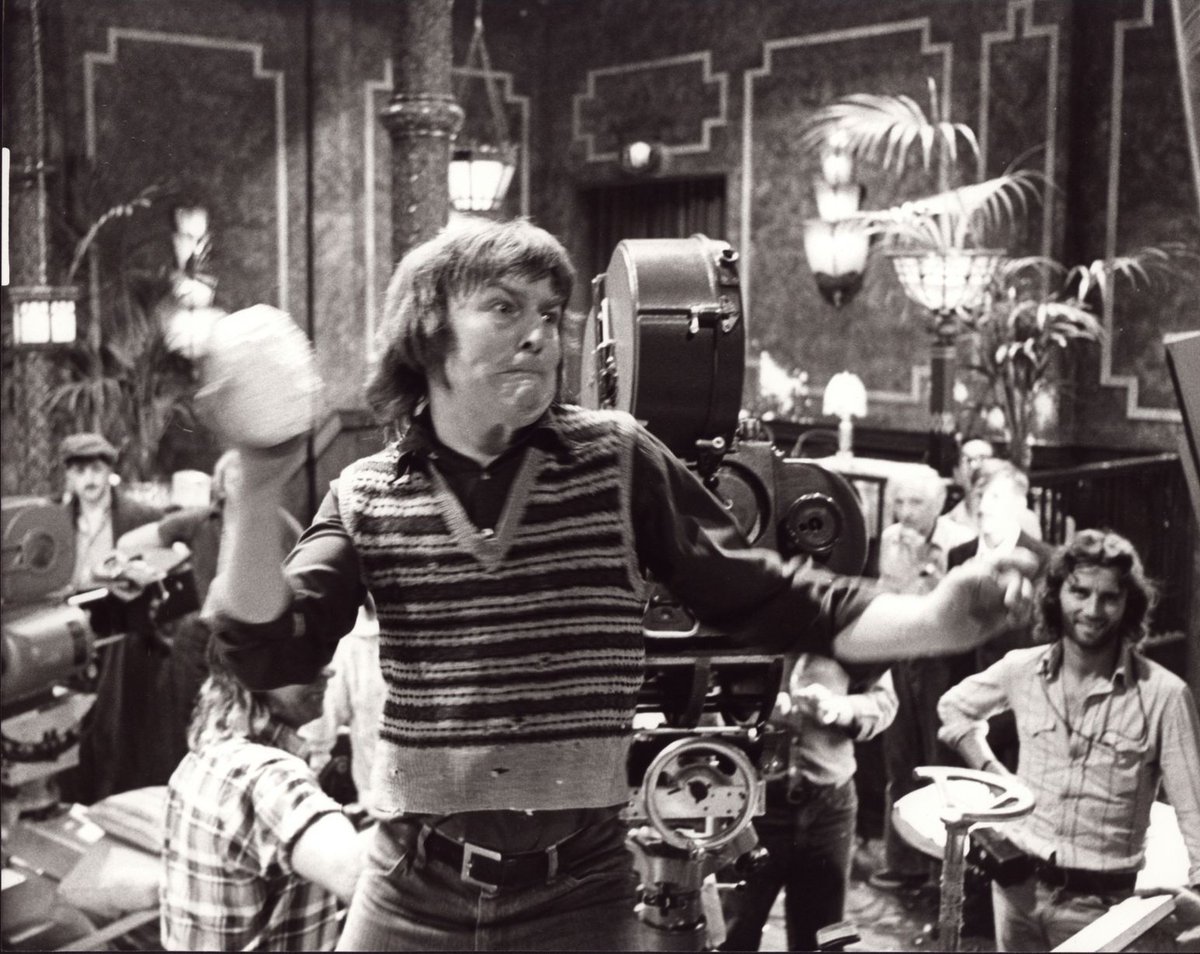 Parker however was the first to admit that Bugsy Malone had been made to show what he could do and to finance his next film, a brutally and adult orientated 'Midnight Express' loosely based on a true story of a young American jailed in Istanbul for drug smuggling. Written by Oliver Stone it was unflinching in its brutality with an uncomfortably hot 6 week shoot in Malta with co-star John Hurt, playing a heroin addict who didn't wash for the duration. In just two films Parker had hopped to extremes and would do it again with his third another musical titled 'Fame' following eight young performers at the New York High School for Performing Arts. It was another hit inspiring a soundtrack album and a hit TV series.
By now though Alan Parker's first marriage to Annie Inglis  was floundering (though they didn't divorce until 1992 having married in 1966) and his divorce drama 'Shoot the Moon' was bruising viewing though it depicted both husband and wife sympathetically. It was perhaps his best realized drama written from the heart but the film failed at the box office. The misery of the subject matter would continue with Pink Floyd The Wall though it would be the film's production rather than its subject matter that was a misery for Parker. Starring Bob Geldof as a failing rock star in freefall Parker found himself clashing with Pink Floyd vocalist Roger Waters who had written the film.
Parker's films continued to be diverse in subject matter. 'Birdy' saw Nicolas Cage, in a pre-hysteria induced performance, as an injured Vietnam vet opposite Mathew Modine in the title role and it went on to win the Grand Jury Prize at Cannes that year. 'Angel Heart' followed in 1987 with De Niro and Mickey Rourke in a Deep South voodoo inspired thriller. Rourke to this day maintains animosity towards De Niro about the making of the film and they've not appeared together since. 'Mississippi Burning' saw Parker tackle a true life civil rights story with Gene Hackman & Willem Dafoe but it was not without controversy with critics claiming that the role of black activists were sidelined. Yet despite that it was still nominated for seven Oscars but winning only one for its cinematography.  In 1991 he returned to barnstorming success with 'The Commitments' based on Roddy Doyle's novel with a cast of unknowns but his run of hits came to an end with 'The Road to Wellvile' in 1994 with Anthony Hopkins sporting buck teeth in a forgettable satire on health crazes. But success returned with 'Evita' an adaptation of Andrew Lloyd Webber's musical and a rare success (see CATS) and for once Madonna was well suited to the role. It was Alan Parker's last success. 1991 saw him make 'Angela's Ashes' a misery memoir  which bombed and it would be four years before he released another film with 'The Life of David Gale' starring Kevin Spacey but it too bombed and after that Alan Parker never directed again retiring to spend his time painting.
Alan Parker had always been critical of the film industry especially in the UK where he felt money was given to vanity projects that had little if any commercial appeal.  He was twice nominated for a Best Director Oscar, 3 times nominated for a Golden Globe and eight times nominated for a BAFTA (winning four times). But 2013 saw him awarded a BAFTA Fellowship having been knighted in 2002 after marrying his second wife in 2001.
After a long illness Alan Parker died on 31st July 2020 aged  76.