Incredibles 2 had been a long time coming. 14 years to be exact and it would have been 15 years if Toy Story 4 had not been stalled by a major rewrite as it was originally set for a 2019 release but as Incredibles 2 was ahead of schedule they swopped release dates. Much of this is down to writer director Brad Bird whose foray into live action film making with Mission Impossible : Ghost Protocol had revitalized the franchise after the undeserved stumble of the 3rd film. But then Bird went on to make Tomorrowland, a pet project of his costing Disney a huge £190m and making a dismal $209m. Understandably Bird returned to his beloved animation projects .
Brad Bird had garnered huge critical kudos and box office success with The Iron Giant, Rataouille and The Incredibles and had had the germ of an idea of Mr Incredible now being a house husband looking after the children whilst his wife Elastigirl went out to do her superhero thing. It took Bird years to get the script together and its theme where women were as good if not better than their male counterparts was ideally timed in a post #MeToo era.
Whilst Pixar had turned out sequels to Toy Story, Finding Nemo and Monsters Inc which were eagerly awaited it was a curiosity that Cars spawned two sequels that no one was really crying out for except the company's merchandising department maybe. The Incredibles was different and it was a Pixar classic that audiences really did want to see a sequel to and Pixar found out just how really eager they were when it opened in June 2018 an went on to earn $1.2billion at the box office double what the original film had made. It would seem that a third film must now be a certainty.
To date Incredibles 2  has been  Pixar's longest film and is perhaps a little too long but that shouldn't take away from what is one of the best animated films of the year and Bird, who already had won Oscars for both Rataouille and The Incredibles should find himself nominated again when the Oscar nominations are announced early 2019. With its slightly retro 60's setting Incredibles 2 is hugely enjoyable with Holly Hunter front and centre as the hero this time with Craig T Nelson as her husband (and subtly making the point that house wives are superheroes too) and Samuel L Jackson as the jive talking Frozone.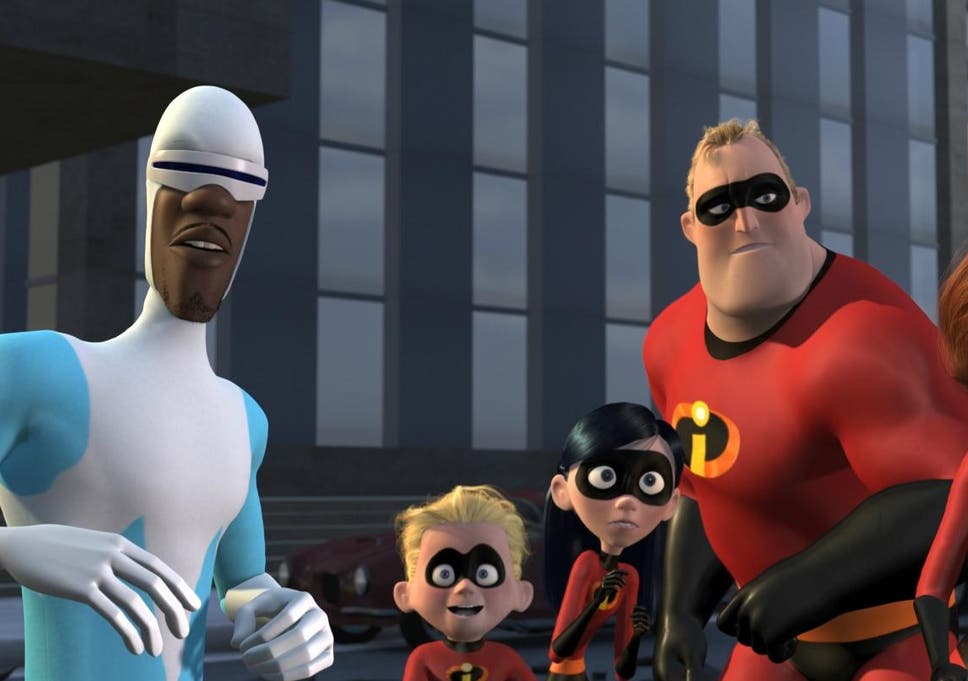 This is a decent disc with the film looking pristine and there are a number of bonus extras that include the short film BAO that preceded Incredibles 2 when shown in theatres. Also on the disc is a five minute short of Edna (voiced by Brad Bird himself)  babysitting Jack- Jack with all manner of chaos as he dabbles with his superpowers as Edna designs him an outfit. Best of all is the commentary by Brad Bird whose love of animation shines through and there are plenty of interesting little snippets for both fans and those interested in the animation process itself. In that regard would-be animators will like the featurette 'Strong Coffee : A lesson in animation' with Bird coming over as both obsessive about the art  form but also a hard task master on his crew who all clearly love working for him but know he's going to be demanding. As one of the executives says , 'He'll drive you crazy!'. It's a feature that flits back and fore from the production of Incredibels 2 to Bird's own early days gaining an unheard of internship at Disney and how keen he was to learn from the great animators and how he passes on his own knowledge to those starting on his team. It comes over in his meticulous attention to detail and that for him the essence of animation is the emotion of drawing.
Unfortunately the disc we had did not have all the bonus extras on but they are as follows:
10 Deleted Scenes With Introductions – Suburban Escape,  Kari Revisited, Return of the Supers, Chewed Out, Late Audition, Slow Day, Frozone and Honey, Restaurant Robbery, Fashion Show and Security Breakdown.
Super Stuff – From buildings and vehicles to costumes and props, every action movie requires a lot of really cool stuff. Meet the makers and learn what it takes to design and build such a uniquely incredible world.
Heroes & Villains – A collection of mini-docs about the backstory and major design ideas behind the "Incredibles 2" characters — featuring voice actors, director Brad Bird, and Pixar artists talking about the many elements that make these characters feel real.
Ralph Eggleston: Production Designer – This short piece explores the many ways a single production designer has influenced the look, feel and character of the Pixar universe, culminating in "Incredibles 2."
Paths to Pixar: Everyday Heroes – At its heart, "Incredibles 2" is about family dynamics and the challenges of being a working parent. Meet the parents of Pixar as they discuss their personal connections to the film and their experience with stretching to balance work and family.
SuperBaby – A documentary/hip hop music video hybrid hosted by Frankie and Paige from Disney Channel's Bizaardvark. This piece explores how Jack-Jack came to life onscreen — from design to special effects to animation — all set to a hot beat.
Commentary – Get inside commentary from animators Alan Barillaro (supervising animator), Tony Fucile (supervising animator, story artist and character designer), Dave Mullins (supervising animator) and Bret Parker (animation second unit and crowds supervisor).
Making "Bao" – Director Domee Shi shares her secret recipe for making an animated short — discussing how her rich cultural heritage, unique relationship with her mom, and her love of food all informed the making of the food-fantasy "Bao."
Outtakes & Stories – Raccoon Fight Story, Evelyn Animation Outtakes, Puppet Animator Interview, Outtakes Goofy Arms Story and SuperBaby Music Video.
Character Theme Songs, Vintage Toy Commercial TV Spots , Toolkit Montage and Global "Incredibles 2" Trailers
Incredibles 2 is one of 2018's best films and the disc is another worthwhile addition to Pixar's phenomenal back catalogue.
Here's the trailer……..
Incredibles 2 is out on dvd & Blu ray on NOVEMBER 19