Danny Aiello was perhaps best known for his Italian American tough guy roles notably in his Oscar nominated turn in 'Do The Right Thing' but his origins were tough too. Born in Manhattan on June 20th 1933 into a large family he was the sixth of seven children  with his mother a seamstress and his  father a labourer who served time in prison and was largely absent from his life. Like them he would take any job to earn and saw him start as a shoeshine boy at the age of 9 which he supplemented with petty crime including running errands for the local mob. His school attendance was sporadic and eventually he joined the army having lied about his age where he served in Germany before returning to New York and getting married in 1955 and having three children.
Danny Aiello continued to graft working in factories and in various roles for Greyhound buses which he did for more than 10 years becoming president of his branch of the union but lost his job having promoted a wildcat strike. Jobless he turned to work as a bouncer which again he supplemented his income as a pool hustler and petty crime. It was whilst working the door of a comedy club that he found a love of theatre and film when he began doing occasional MC work and as a backing singer to unknowns like Bette Midler at the time. In 1970 at 37 years of age he was persuaded into taking a role in an off Broadway play and from there more stage work followed.
Having never formally trained as an actor Danny Aiello gained his first screen credit in 'Bang the Drum slowly', a baseball drama but the following year he landed a small role in 'The Godfather Part II' widely regarded as one of the best sequels ever made.  These blue collar rough and ready roles suited him well and continued thought the films which in some cases were big such as Sergio Leone's last film Once Upon a Time in America but ultimately Aiello was still in supporting roles. He did branch out into comedy when Woody Allen cast him in several of his films that included 'The Front', 'The Purple Rose of Cairo' and also 'Radio Days' although that last film was again as a mobster.
He really caught the eye of many in a silent role that of Madonna's dad in her video for Papa Don't Preach which his daughter persuaded him to do though Madonna banned her from the set but his screen persona softened in the Cher starrer 'Moonstruck'. The career of Danny Aiello was on the up especially when he landed the role of Sal the pizza owner in Spike Lee's seminal 'Do the Right Thing' a role that De Niro had been offered but who does appear as a photo on the pizzeria wall. The role bought Aiello an Oscar nomination. It would bring him lead roles in films such as 'Closer' and 'Ruby' though his more interesting roles were still in support that included 'Jacob's Ladder', the box office dud 'Hudson Hawk' and 'Prêt a Porter' in his most bizarre role as a transvestite but perhaps his best film of that period was Luc Besson's brilliant hitman film, 'Leon'.
By then his sons has followed him into the industry with Rick appearing with him in several films and his son Danny III performing stunts but who tragically died in 2010. The films were smaller scale and now in his 70's he began a career singing jazz and by 2014 having released a Christmas record he also published his autobiography with the long winded title, 'I Only Know Who I Am When I Am Somebody Else: My Life on the Street, on the Stage, and in the Movies'.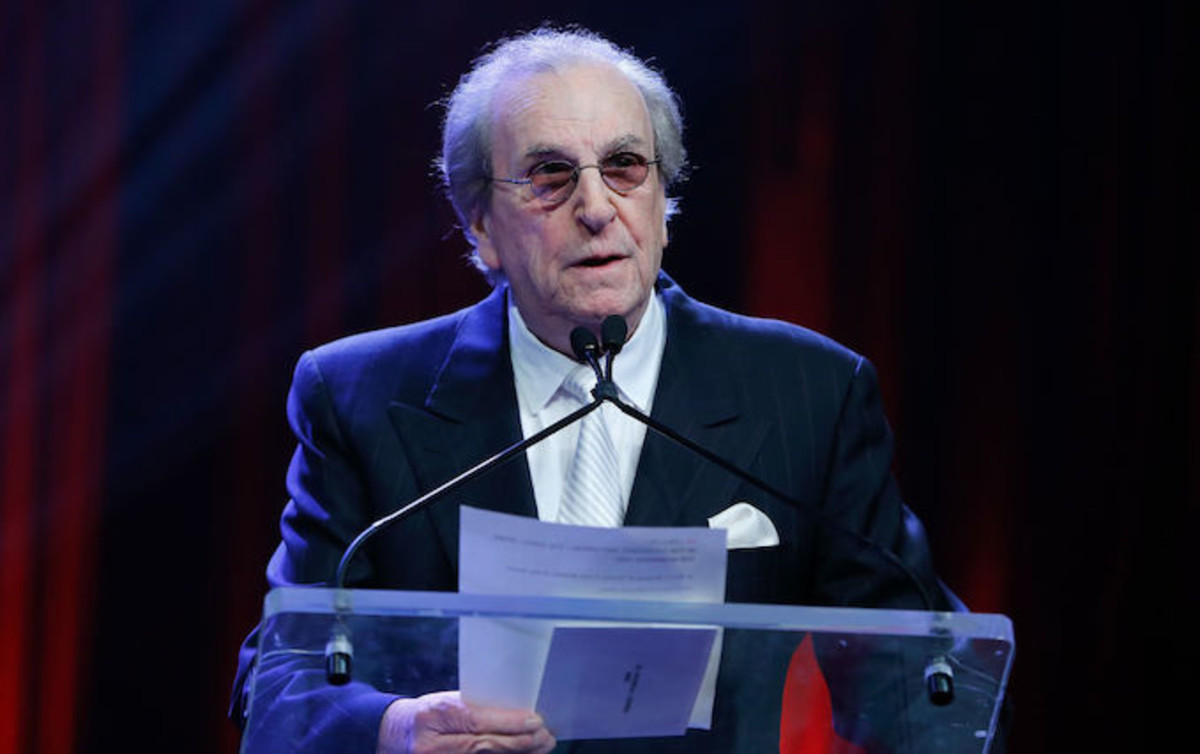 Danny Aiello worked regularly throughout his career and even more rare for an actor he stayed married to the same woman until he passed away. He was 86