Get dressed and wear best market stall knock off designer tracksuit bottoms, put in oversized hoop earrings , apply fake tan marked 'oompa-lumpa', shave off eyebrows and draw back on using lump of coal, apply make-up whilst driving over speed bumps…….not how our Editor prepares for a night out ('You're fired!' – Ed)  – but entry marked,  My Day in a diary of a chav. It's not quite the existence of Ally (Hannah Laresa Smith) a 16 year old girl who now finds herself living on the streets of London no longer able to live in foster care and hanging around with other girls of a similar age all inured to the harsh reality of such an existence.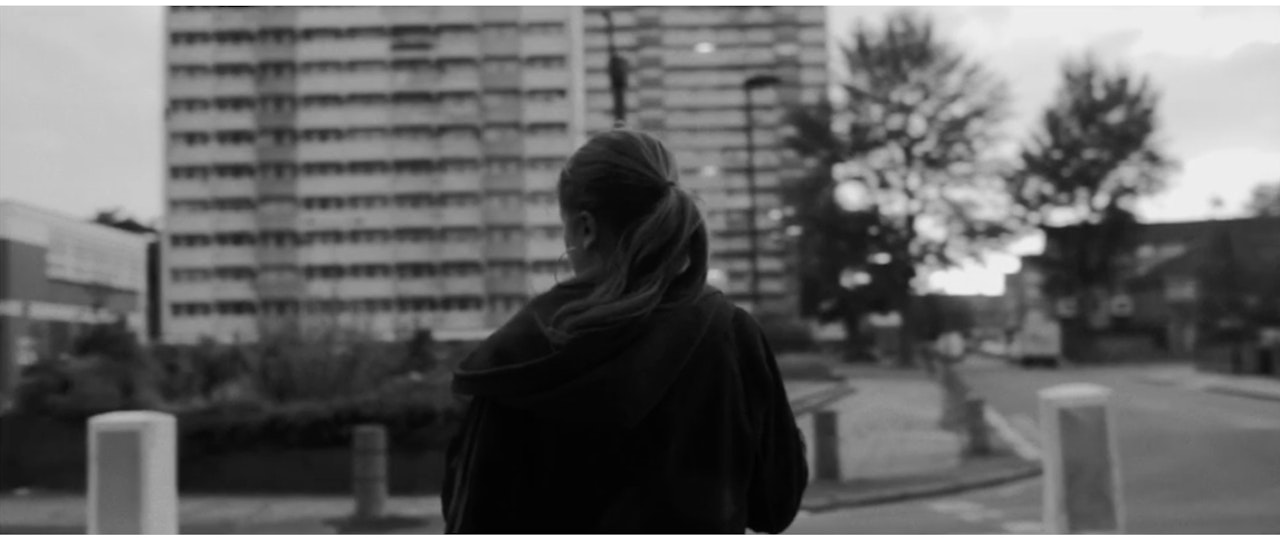 With no money Ally has fallen into the company of low life, low rent drug dealer Carol, a scummy mummy living on an estate, and runs drug packages for her and it's here that her day starts to go awry when she delivers a package of powder to disabled soldier Chris. It's him she finds herself underneath when she regains consciousness after he spiked her drink and in a blind panic she ends up stabbing him, losing the drugs and not getting the money. Utterly distressed Carol feigns sympathy getting Ally to unwittingly remove any forensic evidence before trying to figure out how she can get the money owed paid to the dealer higher up the chain.  That dealer is Ilyas, a David Walliams lookee-likee, with a brutal attitude to collecting debt akin to Donald Trump visiting a porn star convention.
It's a story we've seen before but director Ibrahim Miiro has struck a note of gritty realism here with Ally finding herself with people who she can't really trust and in an environment that she's unlikely to ever escape. Her only beacon of sympathy is a widower Frank (Mike Kinsey – best remembered as Nosher in classic TV sitcom, 'It ain't half hot, mum') who offers her friendship and its him who is the only one who cares for her whereabouts when she goes missing.
My Day is Miiro's feature debut after a number of short films and there's influences of Ken Loach realism in a plot that is, certainly for most of its running time, frighteningly believable that such vulnerable persons all too easily slip through society's safety nets. Hannah Laresa Smith is fragile in the lead role where her character is only one step away from something unsavoury if not tragic happening to her. Sallyann Fellowes as the potty mouthed Carol, an all too familiar character seen on every high street usually with a trail of kids being dragged along behind her, is frighteningly all too recognizable and Mike Kinsey is good value too and it's a shame he's not had far more roles over the years. My Day is a little over edited and there are plot holes notably when he tries to report a missing person that lacks credibility as does the very end of the film. The aimless existence Ally leads is depressingly believeable of an underclass that are overlooked but Miiro's film offers an insight and perhaps an overly optimistic solution but as a debut film there's great promise for whatever Miiros does next.
Here's our interview with rising star Hannah Laresa Smith star of My Day…….
Here's the My Day  trailer…….