With Fast & Furious spin off Hobbs & Shaw now released and having made an impressive $184m in its first week a story in The Wall Street Journal has come out about stars Diesel, Johnson & Statham fighting terms. The most interesting part is how each of them (or more likely their agents) go to great lengths to avoid looking weak on screen. From producers and crew members on the franchise it appears that Statham has a studio agreement that restricts just how badly beaten up on he gets on screen to such a degree that he even pays frequent visits to  the editing suite to overlook his fight scenes.
Johnson on the other hand has employed producers, editors and fight coordinators to ensure "he always gives as good as he gets".
As for Diesel he has his little sister monitoring the  number of punches he takes. In fact so concerned is he about the number of punches he takes that he assigns a numerical value to each move in a fight so he could make sure that Domenic Toretto never lost. Which is all very well but the system became so complex and complicated that it was understandably abandoned.  Diesel, Johnson & Statham fighting terms seem to vie with the stereotypical image of time that actresses spend in  make up.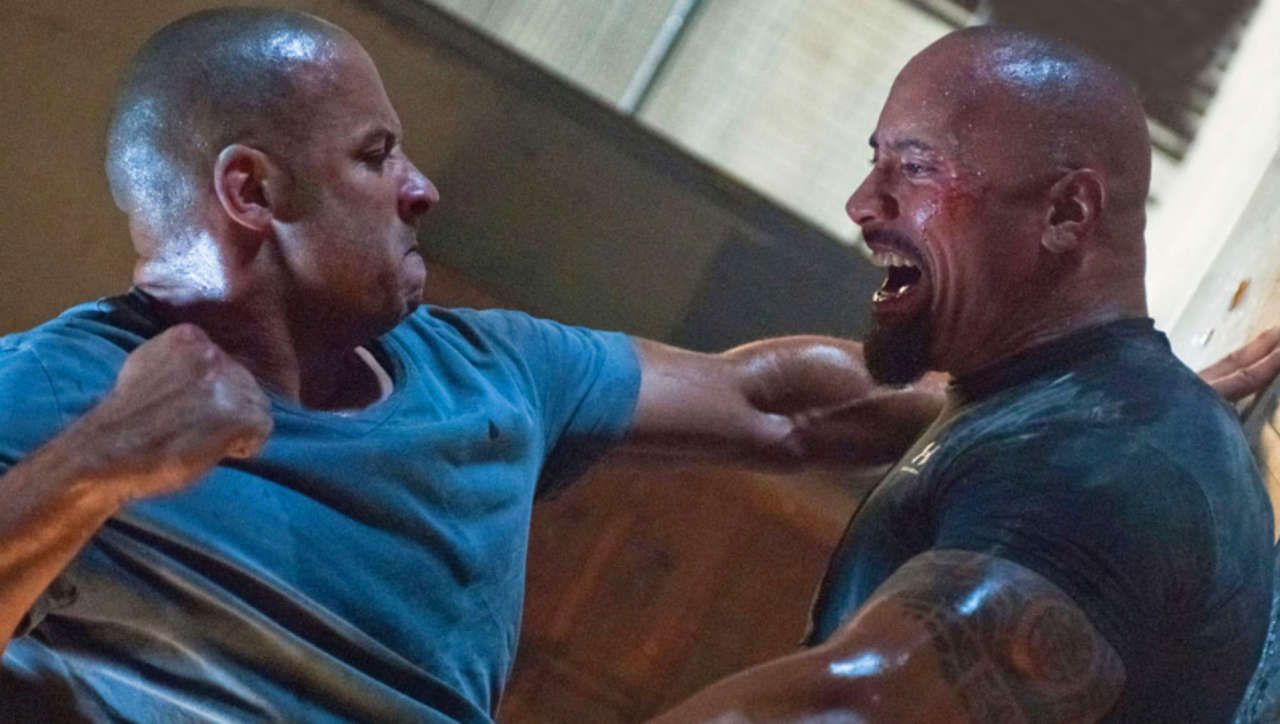 It all adds to the famous Fast & Furious feud between Diesel and Johnson which, despite the image that the franchise is all about 'faaaaaamily' something which Diesel is keen to perpetuate and with screenwriter getting paid a bonus for very time he includes it in the dialogue, all seems a little ironic. Added to this is F&F star Tyrese Gibson who in a series of now deleted tweets has said, '180 million dollar global opening on Hobbs and Shaw is not a win" and went into a rant against Johnson whom he seemingly blames for breaking up the 'fast family'. It seems that Diesel, Johnson & Statham fighting terms might have to expand…..although one condition seems to be, 'You Must Shave Your Head!'
Anyway, on a lighter note, here's our own A-list star re-enacting a Hobbs & Shaw stunt…….