The idea for In Bruges came to writer Martin McDonagh whilst he was………in Bruges. Having taken a short city break to Bruges he had wandered around admiring its architectural beauty and then got bored, really bored yet at the same time he knew that he shouldn't be in a the city that is  aesthetically stunning. It was this dichotomy that gave him the idea of being somewhere that you know is stunning with an interesting history yet at the same time feeling utterly bored by it all. A highly respected and award winning playwright he set down to write his first feature film script.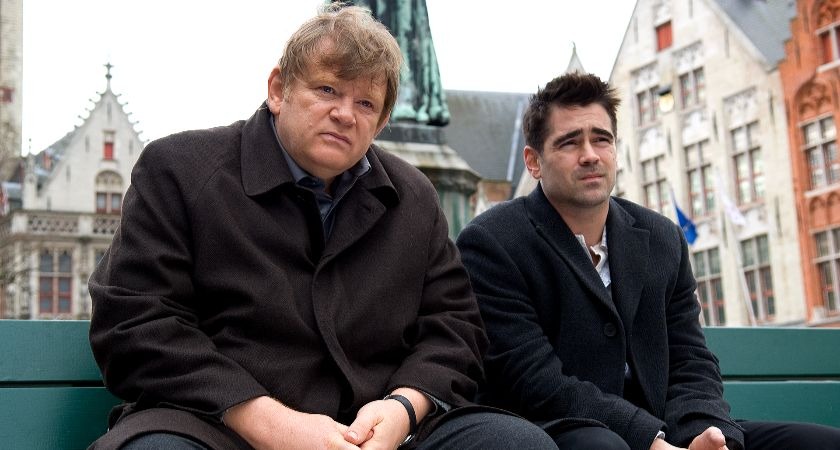 His final draft turned out to be an hilariously dark film about two hitmen sent to Belgium after a job goes badly wrong and where they are told to lie low in Bruges. There they wait killing nothing but time awaiting instructions from their boss Harry (Ralph Fiennes). For Ray (Colin Farrell) its all  horrendously boring whilst Ken (Brendan  Gleeson) tries to distract him from drawing attention to himself. Not easy when Ray has a unique ability to upset people and start fights with both locals and other tourists alike. He finds himself falling in love with Chloe (Clemence Poesy) a crew member on a film that's shooting in the city too but when Harry does finally  come calling for them it's not what they are expecting to hear from him.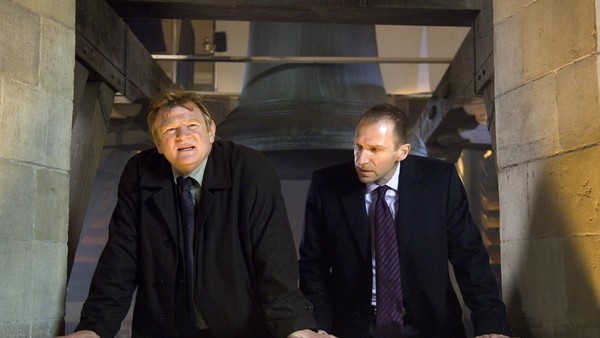 McDonagh had directed short film 'Six Shooter'  previously which is included on this limited Edition Blu-ray which also starred Gleeson. Released in 2008 In Bruges starred Farrell who had already made a name for himself as a bit of a hellraiser but had also worked with a number of top directors that included Steven Spielberg (Minority Report)  and Oliver Stone (Alexander) and Michael  Mann (Miami Vice) and if you subsribe to our YouTube channel you'll see what he's done for us here. Gleeson was an established and respected character actor and Fiennes had established himself as Voldemort in two of the Harry Potter films but had worked with Spielberg (Schindler's List) earning the first of two Oscar nominations (the second was for The English Patient). But though he played the evil Voldemort he was beacon of politeness compared to his mob boss Harry character because in typical McDonagh style the dialogue is strewn with profanities by all three main characters and In Bruges is  not the sort of film you sit down to watch with the kids or elderly parents used to daytime soap operas. McDonagh's dialogue vies with Tarantino's for crackling razor sharp banter (the film is not without violence either) and it's little wonder that the script was Oscar nominated though it lost out to the Sean Penn starrer,'Milk'.
In Bruges is a great little film, beautifully shot and capturing Bruges in all its glory as the two wander around the city and the release of the blu-ray in a limeted edition format has a number of bonus features that includes interviews with the films editor, production designer and there's also a decent little featurette with interviews with cast and crew on set with behind the scenes footage. There's a not especially funny gag reel and some deleted sense but also a a serene point of view boat trip around the canals of Bruges as facts about the city crawl across the screen.
Running a brief 90 minutes this is hugely entertaining film and if you enjoyed McDonagh's recent  Oscar nominated Three Billboards Outside Ebbing, Missouri, then you'll love In Bruges.
Here's the In Bruges trailer…….
IN BRUGES IS RELEASED ON LIMITED EDITION BLU RAY ON 19TH AUGUST 2019