Apparently when stopped at customs, Gemma Collins, Joey Essex and Kim Karadashian were all asked what their occupations were. 'Dolittle' was the reply. …..yes once again we've shoehorned the title of this week's new release into a dig at the talentless reality TV oxygen thieves.  Dolittle is based on the character created by Hugh Lofting and played here by Robert Downey Jr taking a break from Iron Man. With a nicely animated intro the film whisks quickly through the Doctor's back story having tragically lost his wife he has turned his back on society and dedicated his life to animals. So when we first see him he's 'talking' to his menagerie of animals grunting, roaring and clucking…frankly it's like watching the cast of Love Island trying to put a sentence together.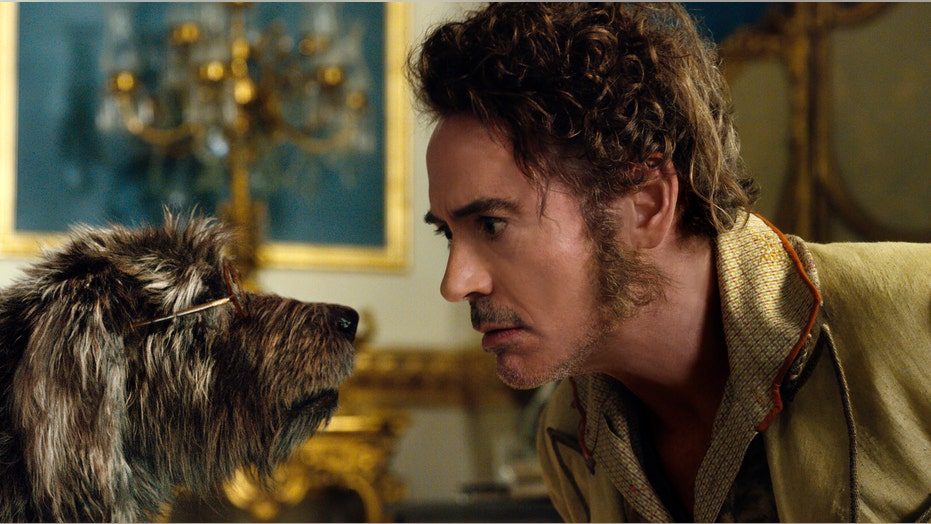 It's where we get our first glimpse of Downey as Dolittle – all wild hair and big beard when Tommy (Harry Collett) comes to his sprawling house where polar bears roam the garden to ask him to help a squirrel he's accidently shot whilst in the woods with his father.  At the same time Lady Rose (Carmel Laniado) rolls up asking for his help for Queen Victoria (Jessie Buckley) bedbound and at death's door with Lord Bagley (Jim Broadbent) waiting in the wings and looking to take over.  With patriotic zeal Dolittle takes his animals, now all speaking English in a similar cinematic trick that saw Sean Connery's Russian submarine captain in 'The Hunt for Red October' starts talking English, off to far flung parts of the world to find a remedy for the Queen's illness. There's some impressive production design here with Dolittle, Tommy & Rose setting sail on a boat chased by Dr Mudfly, a showboating Michael Sheen in fine pantomime style (and we mean that in a good way), after them in his own battle ship having been tasked to stop them.
Much has been made about the cost of the film at $175m most of which seems to have come down to extensive reshoots and this is chock full of CGI animals in just about every single scene many of which are extraneous spouting lines which add little to the plot but presumably because the animals are voiced by a wealth of top talent (that's  a saving that could have been made there) with perhaps only Emma Thompson & Ralph Fiennes being distinctive. Its rumoured that much of the reshoots were to up the animal quota and make this more child friendly and it certainly will appeal to younger children as the story is thin with a handful of set pieces  (a whale being used to tow Dolittle's boat away from danger is probably the best).  Dolittle here is played with a whispering Welsh accent and in fairness to Downey he has mastered it far better than many other Hollywood actors ever have – you just have to see the normally excellent William Hurt's effort in 1994's 'Second Best' with an accent that travels around most of the Indian sub-continent to see how difficult it clearly is for some actors to master.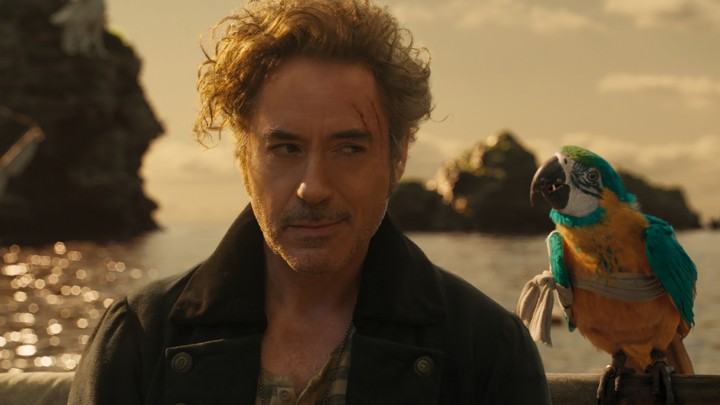 As seems obligatory it is a Hollywood children's movie that can't resist a message about working together and helping each other that it's surprise that Boris Johnson hasn't promoted the film in these post Brexit times. Better than might be expected though there's little for parents it's a guaranteed breeze for bambinos.
Here's the Dolittle cast introducing the film at the premiere (remember to subscribe!)…….