Miserable cynics that we are we get a little tired of celebrities jumping on charity bandwagons and caterwauling their way through a charity sing-a-long record knowing that its more about heightening their profile whereas paying their taxes would be far more honourable. It's that sense of,  'Hey, we're giving something back' which rings hollow.  Danny Trejo is a different matter. Brett Harvey's documentary Inmate #1 : The Rise of Danny Trejo looks at the actor, who despite having  come from a brutally harsh  upbringing that included, drugs, armed robbery and prison as well as having a face that enables him to blend in with a box of pineapples has turned his life around in the most spectacular of ways.
Right from the off Trejo tells us that he's not been in prison since 1969 , a 50+ year gap might not seem impressive but by the time he left San Quinton prison at 25 years old he had already been using heroin for 12 years and was involved in all manner of violent crime and all because he was in awe of his Uncle, a drug addled gangster and armed robber it's little surprise that young Danny went downhill with such a corrupting influence in his life. Banged up for drug dealing in some of California's toughest prisons it turned out to be the rise of Danny Trejo. With prisoners either predators or prey he was inmate No 1. The top dog and was moved from prison to prison by the authorities to try and break his hold over other prisoners who were in awe of him. The Rise of Danny Trejo though is ultimately one of redemption and it's how he got his act together which bizarrely was instigated by several factors of which one was listening to The Beatles, 'Hey Jude!'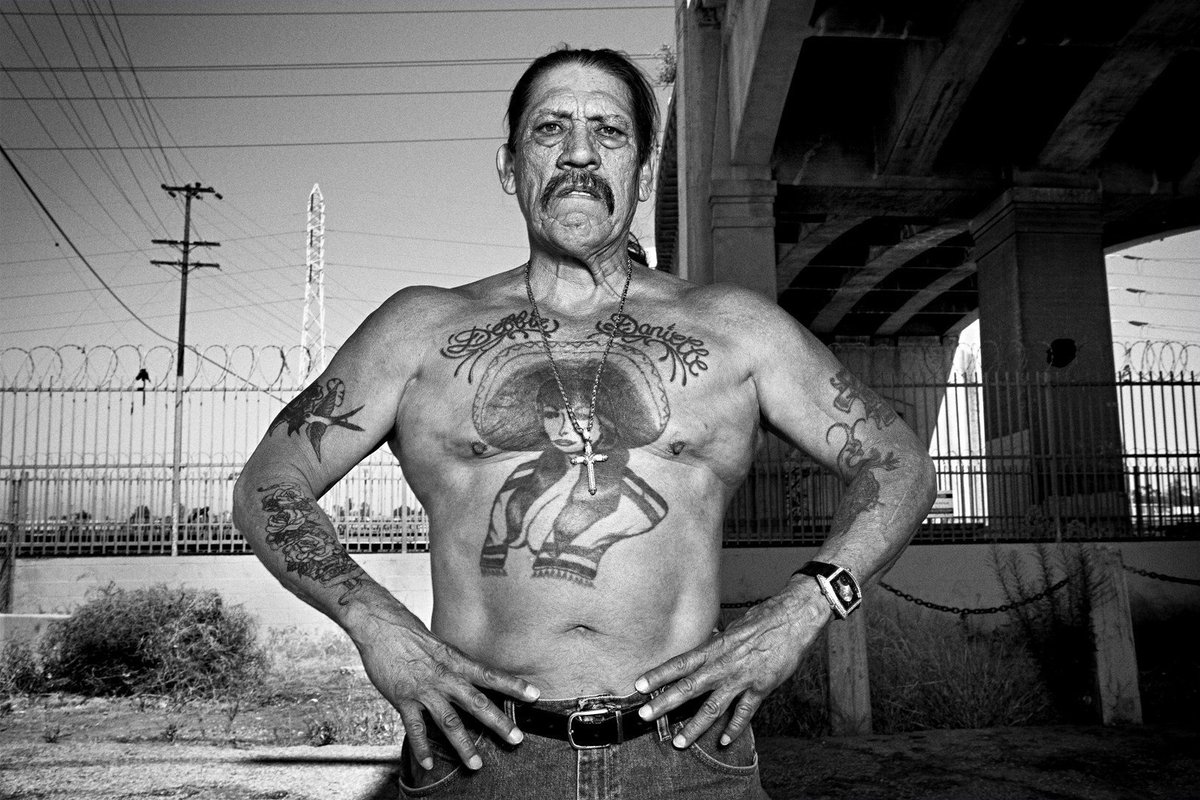 With the first half of the documentary setting out that he was so easily a lost cause the second half sets out how he turned it round initially by a stroke of good luck when another notorious criminal Eddie Bunker (of Reservoir Dogs fame)  got him a job as an extra on the 1985 film 'Runaway Train'. Unlike the rest of the extras acting the part of convicts Trejo was the real deal and his reputation preceded him and he caught the eye of directors and casting agents alike and very quickly found himself appearing in film after film. In fact he has over 400 credits to his name more than double that of John Wayne who he idolized as a kid.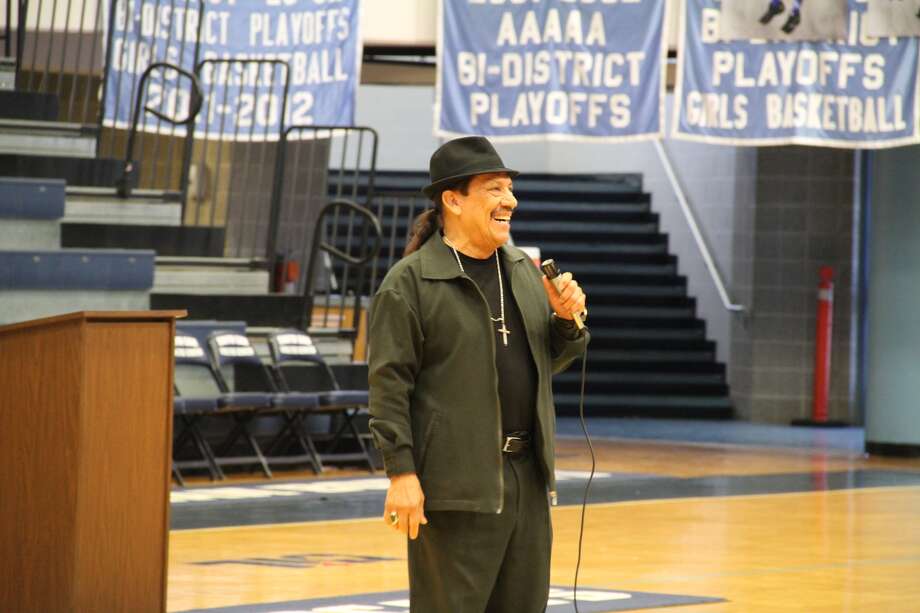 The Rise of Danny Trejo is a pretty incredible story with famous friends that include Michelle Rodriguez, Cheech Marin and Robert Rodriguez recounting stories. But what makes his story of rehabilitation is, knowing how he almost went irretrievably off the rails and has since devoted himself to giving something back so grateful is he for how his life has now turned out for the better. None of it is self publicising like so many alleged celebrities only too keen to get their picture in the paper or even worse making these godawful instagram clips. Instead he stays close to his roots, attends prisons to give talks to the inmates, helping troubled addicts, works for animal charities and even dresses as Santa and carries Christmas presents in his car boot for children to give out ad hoc. 'Never judge a book  by it's cover' might may be a cliché (and it's also the reason why I lost my position as the Chair of the National Book Cover Illustrators Association) but Danny Trejo's fearsome appearance belies a rehabilitated man with a heart of gold. The Rise of Danny Trejo is inspirational.
Here's The Rise of Danny Trejo trailer…….