Some of the most notorious celebrity drunks such as Oliver Reed have given us some of the finest TV moments but as entertaining it is ultimately it is tragic and for Judy Garland it was undoubtedly so. Right from the very start of this autobiographical film as a 17 year old on the set of Wizard of Oz the formidable studio boss Louis Meyer is knocking her confidence telling her, 'You have something all those pretty girls don't.' It was something that she heard throughout her early life as the film frequently flashbacks to her childhood years where she's chaperoned by a governess preventing her from eating, forcing her to take food suppressant pills, working her enormously long hours and getting little sleep it's no wonder she was a drink & drugs physical wreck in later life with her career very much on the decline.
It's in this state that the film picks up with her playing low rent club for cash in hand with her two children in tow and no home instead living in hotel rooms until she is humiliatingly kicked out for having not paid her bills. Hardly surprising that her  latest husband (Rufus Sewell) that latest in a long line of costly divorces she is going through is in the process of getting full custody of their children.  Drinking heavily and moving from place to place to sleep all she needed to do was start selling lucky heather in London's West End and her transformation into a Irish traveller would be complete. Ironically it's London's West End that offers her a lifeline because the film work had pretty much dried up but her singing vocals were still formidable and she's offered a long term contract in London' s Talk of the Town by the theatre impressario Lord Delfonte (Michael Gambon) whose more sympathetic here than the somewhat duplicitous way he was presented in 'Stan & Ollie'. The dilemma she has here is that for the regular high paying, high profile work she has to live in London away from the children that she dotes on who will now stay with her father.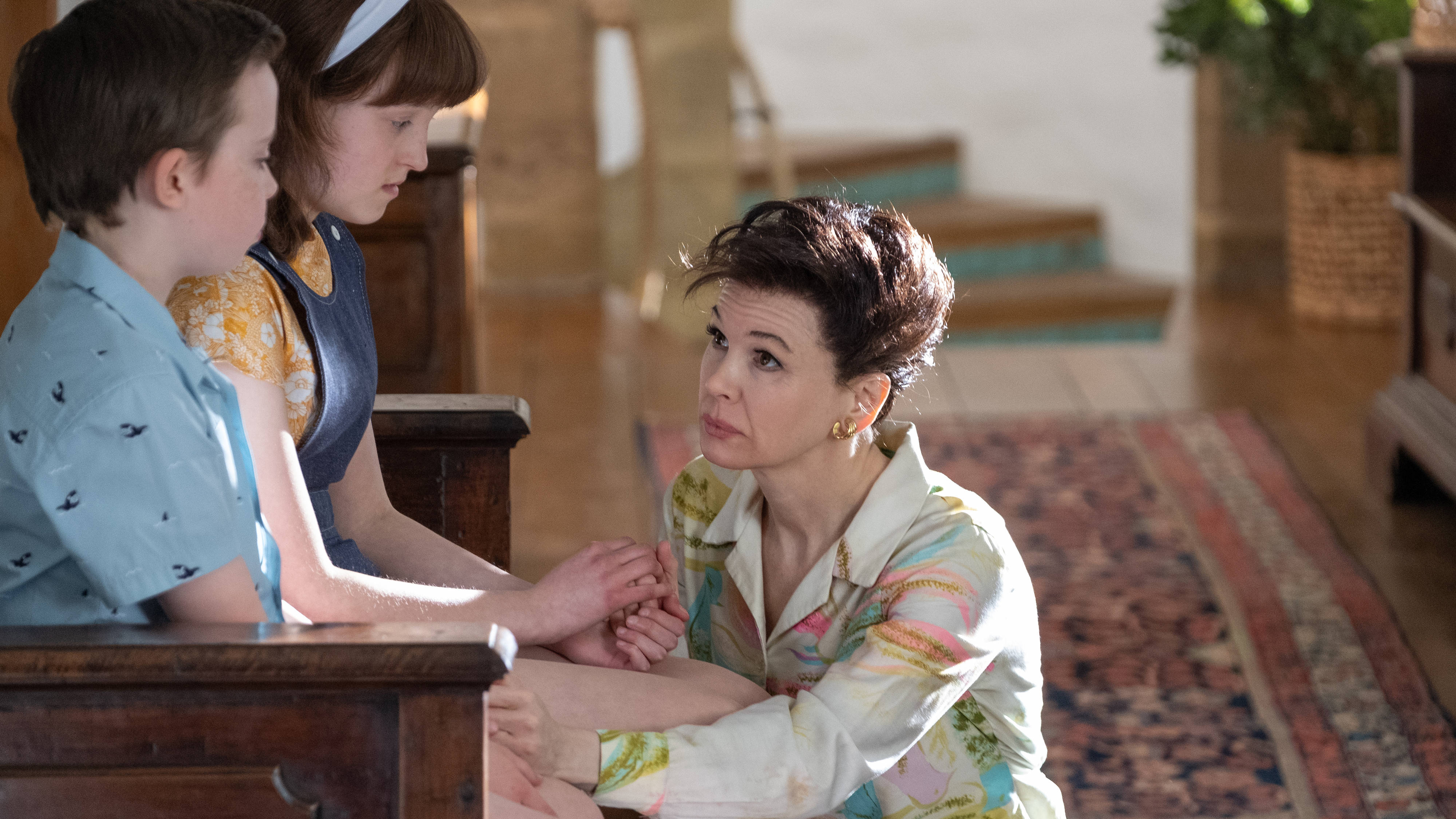 Played by Renee Zellweger this seems to be a concerted effort to move away from the light comedy roles notably Bridget Jones that she's known for and as Judy Garland she is superb. Catching all her foibles form the slight twitchiness that years of drinks and substance  abuse have given her she channels her spirit brilliantly and as we're now into awards season she is highly likely to be an Oscar contender. It's Zellweger who does her own singing too which is fine though in what is no easy task to emulate the star's singing style. There's a great supporting cast too with Jessie Buckley, great in Wild Rose,  as her London assistant watching the star self destruct as her pining for her children and another disastrous marriage take their toll culminating in catastrophic performance that all but ends her London success. Gambon is as good as ever but could have done with more screen time as he watches from the wings exasperated at his star turn disintegrates . Equally good in a supporting role is Andy Nyman as Dan who, along with his boyfriend ,are enraptured with her and in a telling scene only the pair of the them are waiting at the stage door for a desolate Judy who she ends up going home to their flat much to their disbelief and delight as much as it is to her enjoyment to be with fans who adore and want to care for her. It's Dan who plays a significant role in the final scene which is both uplifting and tear jerking.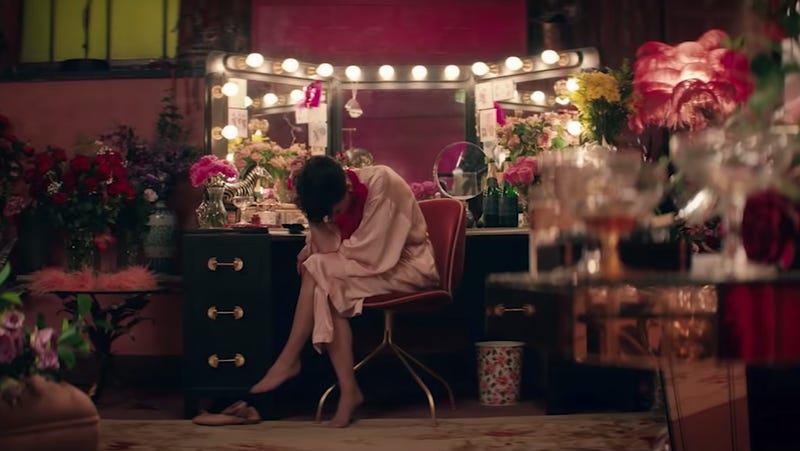 Directed by Rupert Gold, whose previous is in TV films, this is a film built around its star performance and the film, though based on the stage play, 'End of the Rainbow' has some scenes that seem almost unbelievable notably that a studio system effectively saw the child star as a product to be manipulated in any way they saw fit regardless of the consequences to Judy Garland.  The film  doesn't really touch on why her parents were not part of her life as a child performer mentioning them only in a brief throwaway line but it does looks behind those iconic on screen performances in some heartbreaking moments where she just wants to be a normal teenager and eat pizza so it's extremely moving towards the end of the film in a scene where for the first time in years she gets to  eat slice of cake. The film also only has a fleeting appearance of Liza Minnelli who you would have thought would have played a bigger role in the story though purportedly she's not endorsed the film so perhaps that her role has been kept to a bare minimum. Having won a Best Supporting actress Oscar for Cold Mountain (and lets be fair who can remember much about that film), Judy is an extremely strong contender to land her a Best Actress Oscar. As Judy she asks her audience  , 'You won't forget me, will you?'  and after her performance here it's highly unlikely.
Here's the Judy trailer …….