With the film released on Friday we through we'd have a look at the making of Hotel Mumbai…….
With more than twenty million residents, Mumbai is one of the largest and most culturally diverse cities in the world. Mumbai is India's financial and entertainment capital, home to both the stock exchange and Bollywood. Pulsating with life, colour and activity, it is a place of both extreme wealth and abject poverty. And as with many of the world's most thriving metropolises, therein lies its power. And its vulnerability. For three days and nights in 2008—from November 26 to 29—Mumbai was a city under siege. Arriving from Pakistan via a hijacked fishing vessel, a squad of young jihadists rained terror upon the population with a coordinated series of shooting and bombing attacks. With local police forces stretched thin, terrified locals and tourists scampered for refuge as Mumbai went up in flames. By the time the carnage ended, more than 170 people from over a dozen countries had been killed. Targets around the city included a popular restaurant, a train station, a hospital, a movie theatre, three hotels, and a Jewish community centre. Mumbai had been permanently shaken. In India, the tragic events are known simply by the date they began: 26/11.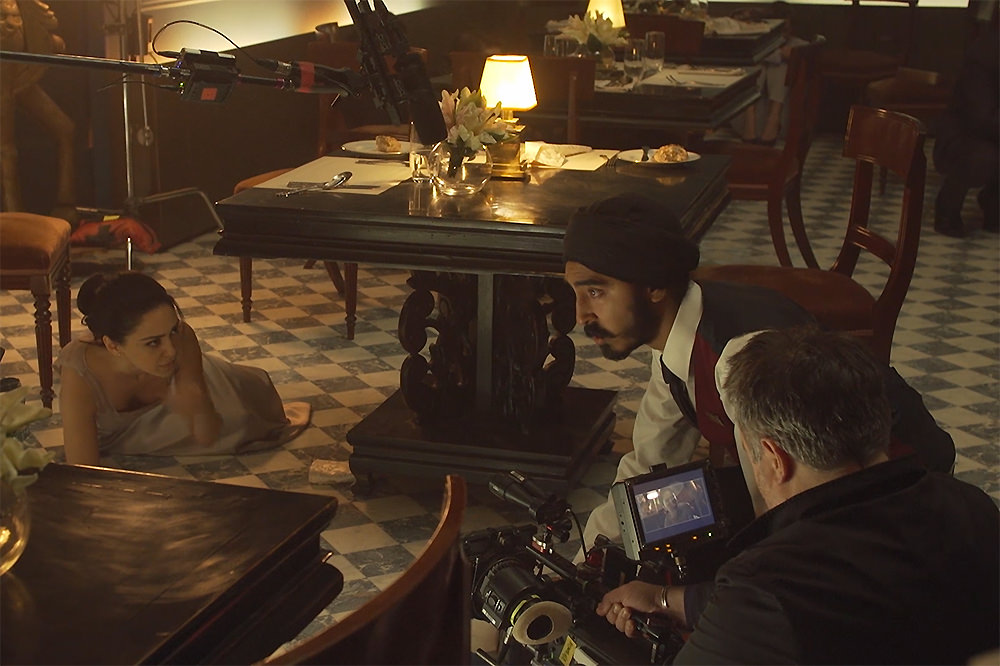 Opened in 1903, the Taj Hotel is a landmark, five-star hotel, famous around the world for its architecture and luxury, and host to countless politicians, business leaders, statesmen and celebrities. Due to its prominence, the Taj was specifically chosen by the terrorists. So unthinkable was the notion that the Taj could ever be a place of danger, that people in the streets of Mumbai instinctively flocked to the hotel for protection once the attacks began. "The 4 Taj will keep us safe" was the initial response of many survivors of the siege. During the gruelling, days-long fight for survival, hotel guests and staff were shot at, bombed and hunted through corridors, suites, ballrooms, and restaurants.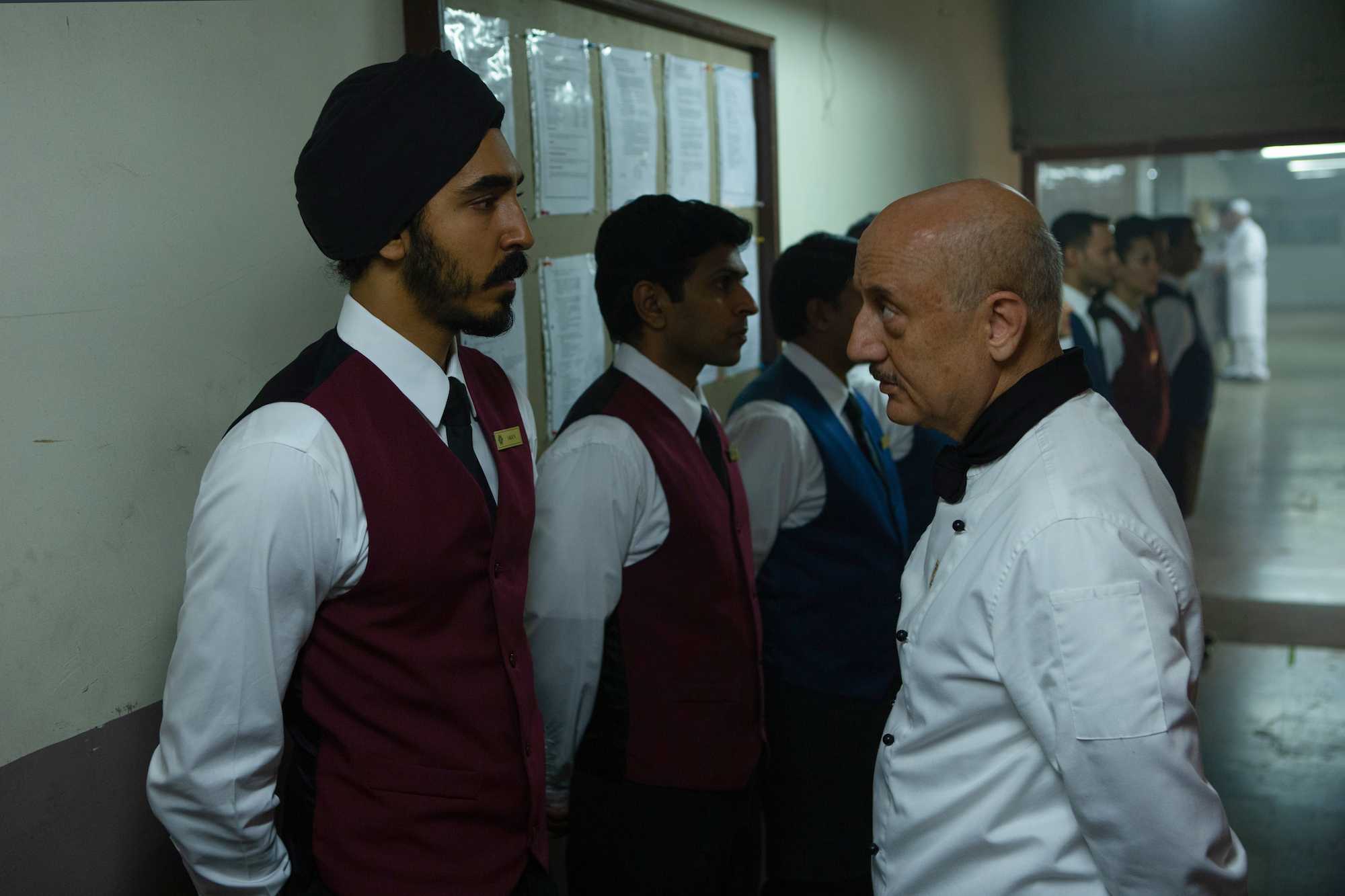 Chief among the interview subjects was Hemant Oberoi, one of India's foremost chefs, who has cooked for luminaries from Brad Pitt and Angelina Jolie to Barack Obama and Princess Diana. Chef Oberoi (played by Anupam Kher) was present in the Taj during those fateful days and made crucial decisions to protect his staff and guests which ultimately saved dozens if not hundreds of lives. He was understandably hesitant upon hearing about the making of Hotel Mumbai and that a film of the events was going to be made. Indeed, in the aftermath, there's this astonishing fact: Three weeks following the attacks, Chef Oberoi and his team reopened the first of his restaurants inside the bombed out hotel. "The signal was strong and clear," says Maras. "They were saying, 'We will not be cowed. We refuse to live in fear. We refuse to mistrust others different from ourselves. Arm in arm, we will strive on forward together.'" Now 64, Chef Oberoi has retired from the Taj but keeps very busy with a new namesake restaurant in Mumbai, plus ventures in Singapore, New Delhi and San Diego, and appearances on his own TV cooking show.
As with researching the screenplay, this was an area where staying in the Taj for a month was so critical to understanding how the story would unfold onscreen. "It's one of the most opulent hotels on earth but we weren't able to shoot the interiors of the real Taj, because it's still a fully functioning hotel," says director Anthony Maras. Though the production would film extensively in Mumbai, first several smaller interior scenes were shot in Adelaide, Australia, Maras's hometown. "Australia was a good place to incubate the production, where we had everyone in a very controlled environment for hotel-room setups, so that the crew and cast could get to know one another. By the time we got to India to do the bulk of the production, it was a well-oiled machine, we knew where we were at and everyone had confidence in the project."
On location in Mumbai, the film making of Hotel Mumbai also featured real exterior shots of the Taj, plus newsreel footage from 2008. Several scenes were filmed at the other real-life sites where the events occurred. The train station that was attacked was filmed at the actual CST station. In the film's opening scene, the gunmen arrive by boat at the same beachside fishing village the real-life perpetrators landed at in 2008. Maras recalls, "Some of the fishmongers who live in that fishing village saw us filming and were taken aback, because our actors were dressed as the real gunmen were."  Maras continues, "All of the kitchen interiors and the bowels of the hotel, meaning all the corridors and stuff that people run down, they were all shot in a five-star hotel in Mumbai that has since closed. We dressed it and filmed in there. A huge part of my wanting to shoot this stuff in India, apart from the obvious reasons of location, was also we wanted to be able to hire people from Mumbai to be extras, so again, that adds a level of authenticity."
To that end in the making of Hotel Mumbai, Maras also devised to have large speakers present on the locations, with the sudden, terrifying sound of gunfire blasting as the actors were working. Actor Dev Patel who plays a waiter remembers, "These massive amps would play gunshots through the set. It was constant gunfire, as would have been, just absolute hell in that siege. It meant that we would constantly be caught off guard. We definitely weren't goofing around too much. You could imagine the level of tension that it brought. But Anthony kept quite a sombre tone for these scenes, which seemed appropriate to us all. Actor Armie Hammer recalls the long and intense shooting days in the making of Hotel Mumbai. "We were essentially living inside of a manufactured terror attack for 12 to 15 hours a day," he says. "It was a challenge for the entire cast." Maras which also included a separation between the actors playing the gunmen and those playing the hotel staff and guests, to heighten tension between the actors on both sides.
Maras hopes that the film will ultimately been seen for its message of unity. "The heroic and inspiring way the guests and staff bound together to overcome the most impossible of odds lays at the heart of our film. As does the notion that it's coming together across cultural, racial, ethnic, religious and economic divides that will lead to a better world."