Dame Olivia de Havilland is best remembered for her Oscar nominated role in Gone with the Wind but perhaps her most notable achievement was the taking on and breaking of the studio contract system
Born on 1st July 1916 in Tokyo her father was a patent lawyer to a family of aviators. Her mother separated from her father due to his philandering and took Olivia and her younger sister Joan to California as both suffered bronchial problems and the climate was better for the condition. Olivia de Havilland went to a convent school where she would make a foray into acting appearing in a 1933 production of Alice In Wonderland before going on to appear in the college production of A Midsummer Night's Dream by director Max Reinhardt who would go on to direct a Hollywood version of the film in 1935 which would feature her also.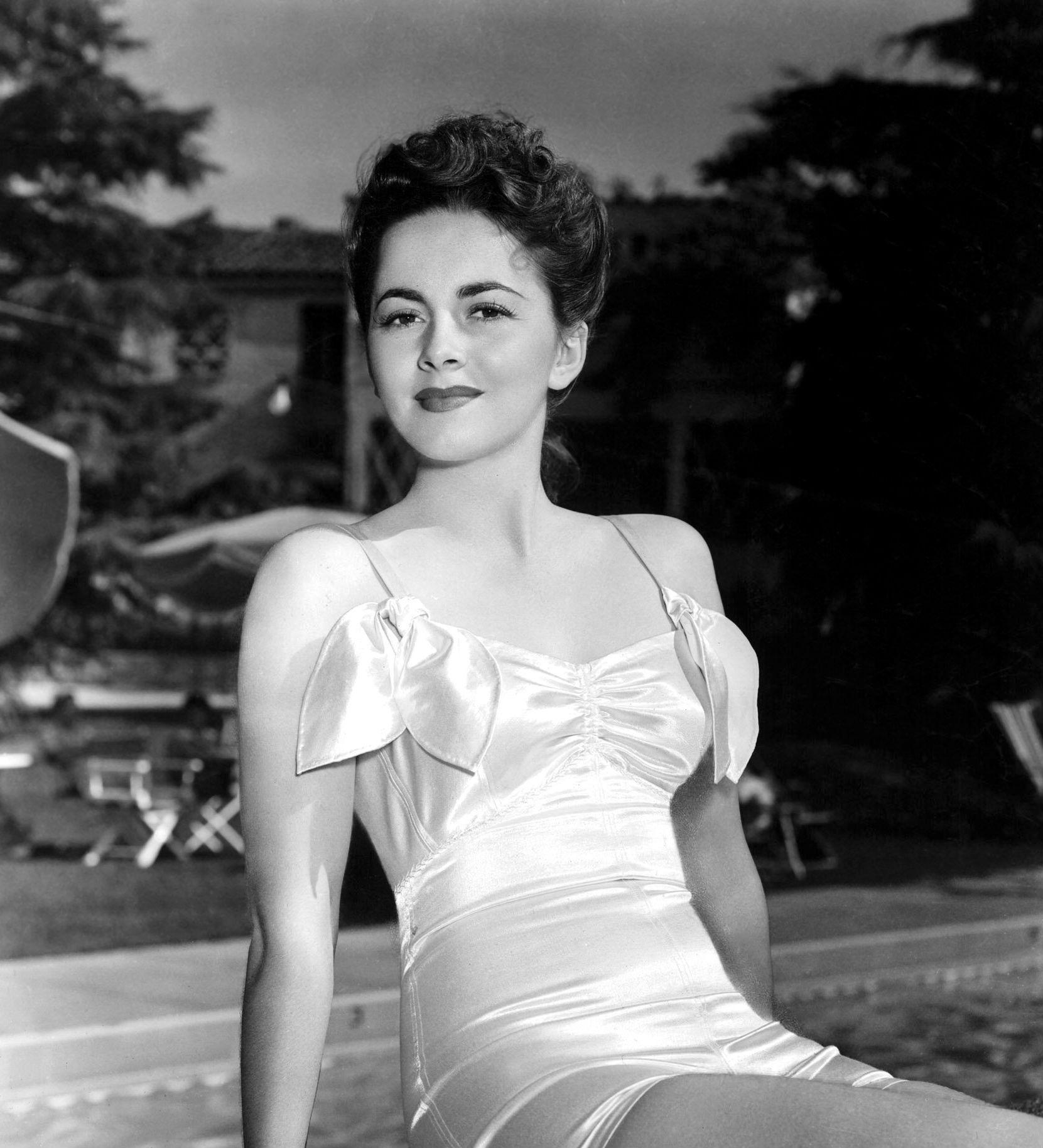 At the age of 19 she quickly went on to appear in seven films opposite Errol Flynn with whom she had an immediate chemistry. It culminated in the 1938 version of The Adventures of Robin Hood with her as Maid Marion and she claimed that Flynn had proposed to her but turned him down as he was already married.  Olivia de Havilland had been signed to a seven year contract under Warners who loaned her out to Producer David O Selznick to appear in Gone with the Wind which would define her career. Emboldened by its success she vowed not to return to Warners to play soppy female roles and refused to take films which resulted in her being suspended by the studio.
Having returned and earning an Oscar nomination for Hold Back the Dawn(1941) opposite Rita Hayworth Olivia de Havilland contract was drawing to a close but the studio added her periods of suspension to her contract. Regarding herself as a slave to Warners she sued the studio under an antiquated Californian law. She won and it became a stated case now called the De Havilland decision. It was a landmark in Hollywood contracts and Bette Davis used it as did several others and it bought about the end of the studios seven year contracts. It was not won easily though taking her 3 years and keeping her off screen throughout and she spent the time visiting military hospitals in the Pacific comforting the injured.
Having won her case against Warners the studio began warned other studios off her and eventually she returned to work for Paramount in 1946 in  'To Each his Own'. As a war widow losing her child to adoption it was a great performance and at last won her an Oscar though her sister Joan Fontaine who had started acting later in life had beaten her to an Oscar win in 1942 where the sisterly feud came to the fore when Fontaine, having won the Oscar, allegedly refused to acknowledge De Havilland who had also been nominated. It was the same year she married novelist Marcus Goodrich but later divorced in 1952.
Olivia de Havilland won her second Oscar in 1949 for The Heiress in an unsympathetic but outstanding role. Even though she was only just into her 30's and despite the Oscar wins her career was on the slide and had famously turned down roles in such films like A Streetcar named Desire. Instead she began working on Broadway throughout the 1950's and in 1955 Olivia de Havilland married Pierre Galante the editor of Paris Match magazine  and moved to France where she lived for the rest of her life though she again divorced in 1979.  Before taking roles in the 1960's which were generally downbeaten and oppressed before segueing into TV movie roles in the 1970's – 1980's winning a Golden Globe in 1986's 'Anastasia: The Mystery of Anna'.
Her defeat of the studio system had given her a confidence and was a staunch early actors union advocate and fiercely liberal campaigning for Roosevelt and Truman as well as appearing before the House of Un- American Activities committee.
She was famously estranged from her sister Joan for most of her life even going as far as to sue a 2017 TV drama that saw her portrayed by Catherine Zeta-Jones. Her case was dismissed on the grounds of free speech. The source of the estrangement was the subject of much gossip but is generally believed to be Olivia de Havilland inability to accept a younger sibling whereas Joan thought her mother favoured Olivia. Quite whether the feud was staged for decades is debatable as the pair were often seen at social occasion without incident . However the feud with Fontaine was reignited over quarrels about medical treatment for their mother in 1975 and finally ended with Fontaine's death in 2013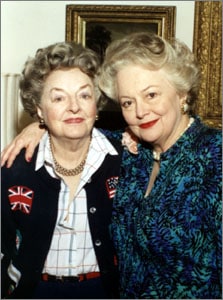 Dame Olivia de Havilland had achieved much and the US gave her the National Medal of Arts in 2008, France made her a chevalier of the Légion d'honneur in 2010, and in 2017 she was made a DBE. She was created a Dame in the 2017 Birthday Honours list, within weeks of her 101st birthday, making her the oldest person to receive the award receiving the honour in Paris in 2018 as she was unable to travel to London.
Olivia de Havilland died at an incredible 104 years of age outliving her son Ben who died in 1991 but is survived by her daughter Giselle.