What with covid lockdown many actors have been restricted from practising their craft none more so than legendary an much respected actor Ross Kempp. Well after much demand Ross has managed to fit us into his busy schedule and share further insights into the heady world of acting and landing a role in panto ……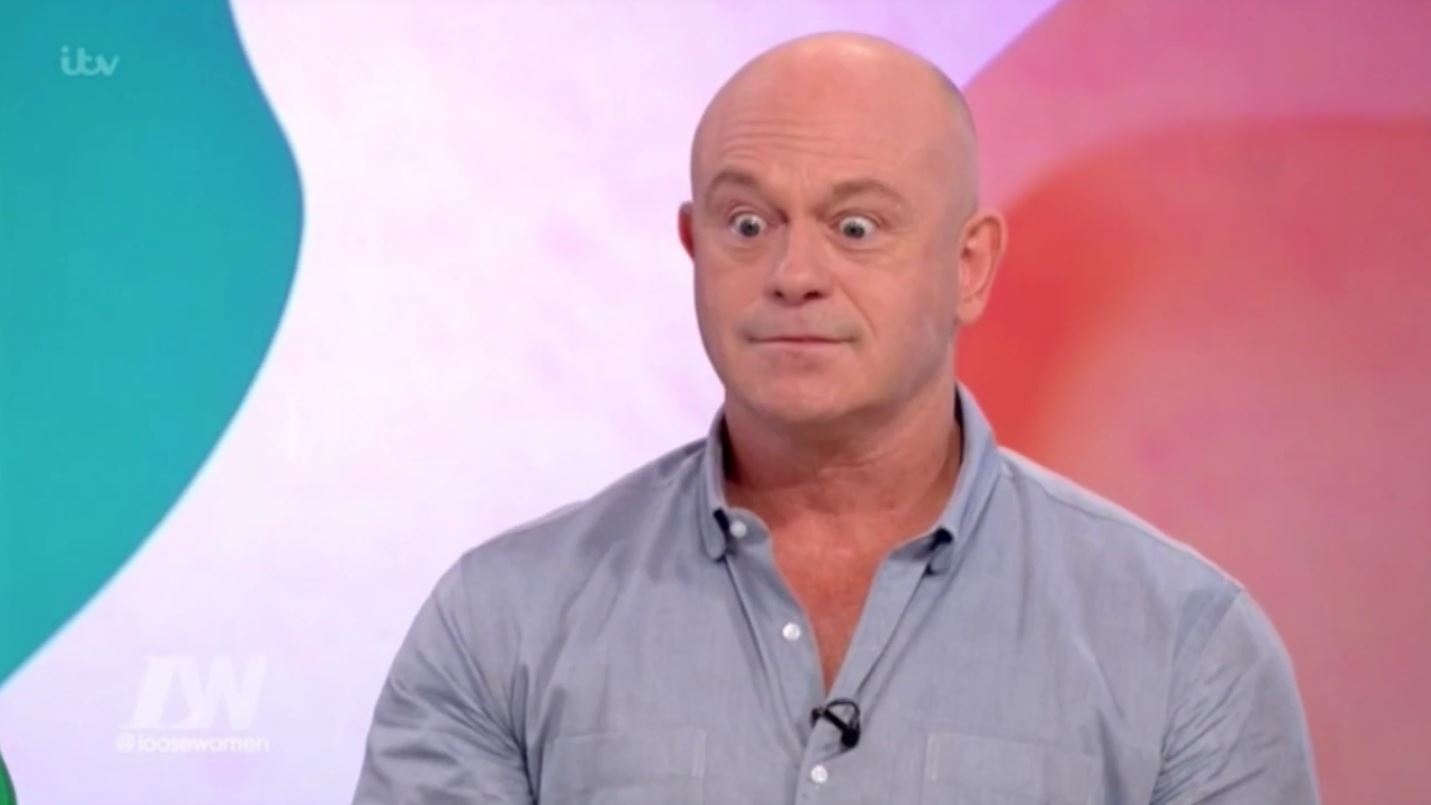 'Sorry it's been a while since I've been in touch. I've been run absolutely ragged doing Deliveroo trips on my mountain bike around Kensal Rise, but apart from beer tokens in my back pocket the biggest positive is I now have thighs the size of Alison Hammond OD-ing on chocolate flavour protein powder. Unless you've been living in a basement in Austria, you would have all seen the effect covid-19 has had. Even award winning actors like myself are now up against it, particularly as I've been asked not to stop turning up unannounced to A&E wards and shoving cameras in everyone's faces. To add further insult to injury, Sky aren't returning my calls… but a bit like Donald Trump, I'm refusing to accept this. And with Kay Burley on gardening leave it is surely clear to all that I would be the saviour of the network. Instead what to do they send me? Cease and desist notices regarding the 5179 emails I've sent them.
In times like these, entrepreneurialship  comes to the fore (not sure if that's actually a word, but if it isn't, then I obviously have a mind ahead of the times). Sitting at my preferred Weatherspoons table (number 34 – near the entrance so anyone coming in can see me and get an autograph ) at around 9.30am with a double Bells & coke I was sorting through my post like all award winning actors do – I've had to let my secretary go ….well I say secretary I mean,  the cleaner) when something caught my eye. Amongst the usual piles of final demands mixed with invoices from the BBC stemming back to my EastEnders days (they never did forgive me for trashing Mark Fowler's fruit stall after I left the handbrake off my Capri – I'm still contesting the cost of damage to a crate of satsuma's  – whatever happened to, 'four for a pound'?)  I saw a flyer for a local panto.
It looked like fellow baldy bullet head Duncan Goodhew had landed a number in a Christmas panto. Now don't get me wrong I am pleased for him, but he'd overlooked the first law of casting a panto – You always, ALWAYS pick a soap opera star – even if they haven't been on it for 20 years and here they'd made a grave error in overlooking me – I was even willing to fit in the panto between my Deliveroo rounds. Now I know after my faux pas at the panto I did in a Redditch panto might have prejudiced their view but after 3 pints of advocaat anyone would have projectile vomited. It was just a shame that Rod Hull and that bloody mangy emu took the full force of it.Don't know what Rod was complaining about either saying I'd ruined the illusion for the kids when they saw me take the thing to Mrs Wong's washerama for a dry clean.
Anyway the panto that  Goodhew was appearing in was to be live streamed on BBC Parliament or maybe Babestation or something similar (I could be wrong!) so I got my mate Council Tax Colin (not his real name) to breach data protection and get me Duncan's address for my cunning plan.
So a few hours before filming up at Goodhew's gaff  to let his tyres down and that, coupled with Southall's infamous Sunday 1pm traffic,  would surely mean he would miss filming. At last I was going to be back where I belonged! Treading the boards and honing my craft with my interpretation of Cinderella's sidekick, Buttons.
The next part of my plan was a crucial act of deceit. How could I convince the stage door security that I was Duncan Goodhew? But I'm an actor, I'm a chameleon able to adopt any chosen persona and to that end I slipped on a pair of speedos and confidently strode up to the gate. 
"Hello, Mr Goodhew is it? First door on the left" the security guard said after I woke him up. With the guard fooled my plan was all but complete and it was time to pop into the green room and knock back those complimentary snowballs .
Now this all good and well but I'm sorry to tell you boys and girls that  there is not a happy ending to this tale of derring do! As I quaffed that creamy yellow nectar followed by a fistful of cocktail sausages, I heard someone yell from behind me, "KEMP! Put the advocaat down!"
Had I been rumbled? Who had recognised me?? I turned around to see….Bernie bloody Clifton with Oswald the ostrich. He had heard on the flightless bird circuit about Rod's run in with me and even though it was over 20 years ago my cards were still marked. The game was up so I shot to the fire exit quicker than a rubber dinghy crossing the channel. 
'So what happened to Duncan?' I hear you ask.  Well whilst I had disabled his motor, what I didn't count on was that he lived near the Grand Union canal and Goodhew ends up swimming into central London arriving only 5 minutes after I got to the theatre! I guess my scheme was never meant to be. He'd  have beaten to the theatre too if he hadn't been slowed down by snagging his speedos on a sunken shopping trolley. But he's a good man and I wish him a speedy recovery from the Weil's disease he contracted from his canal swim.
All of this still leaves me jobless, panto-less and as I currently write this from table 34 in Weatherspoons, legless.  I've asked myself, 'What am I doing Christmas day?'  Usually I would turn up unannounced at Keith Chegwin's place having consumed 2 litres of festive brandy but for the past three years he hasn't answered his door and there was an immense number of milk bottles on his doorstep last time I called so I think I'll give him a miss this year.  
My mate Millwall Mickey recommended a nice little earner – custom made celeb video messages all for a set price. So I did submit to the company a little demo of what I'd do. They gave me a bit of feedback and they've said that apparently people don't want to see me sitting on the khazi chatting away whilst I drop a payload worse than the one that fell on Dresden. 
Anyway I hope you all follow the government's clear guidelines with Covid. I will be spending the day watching, "The Mask" as recommended by Chris Witty (it was something about a mask anyway). I'm all for Track & Trace and I've already pitched the government my idea about using the app to finally locate Lord Lucan. They hung up on me.
Anyway, be lucky my fellow thespians and have a great Christmas and New Year!'
……………………………………………………………………………our thanks to Andy Brooks!