When electricity attacks! is probably how best to describe 1988 shocker Pulse which became one of those films that really found success on the Home Entertainment market which at the time was VHS tapes. A horror film from debut director Paul Golding it's a blend of horror and sci-fi with David (Joey Lawrence) and the child of divorced parents who reluctantly flits between his mums home in Colorado and his Dad's home in California. His Dad lives opposite a house that went up in flames when the owner trashed every bit of electrical equipment there in a scene reminiscent of our Deputy Editor whenever he has to deal with any technology – frankly his skill in this area doesn't go much beyond turning on the TV – ('You're fired!' – Deputy Editor).  But David starts to believe that the neighbour was murdered by something not of this world and when appliances in his dad's house appear to take on a life of their own he finds himself and his family in mortal danger.
Proudly announcing itself as, 'A film by Paul Golding' a more accurate description would  have read, 'The only film by Paul Golding' and in fairness though the film is a bit hokey its failure was a victim of circumstance. With a decent budget Pulse was a studio film from Columbia (now Sony) which at the time was run by our own David Puttnam whose remit was to produce quality moderately budgeted films rather than bloated blockbusters. His tenure lasted only a year after a string of flops and when Dawn Steel took over as the new studio she had little interest in promoting her predecessors green lit films and Pulse could only be seen in a couple of states where it grossed a pitiful $40K against its $6m budget and was quickly shunted into the VHS Home Ent market where it gained cult status albeit even within that it was a very small niche.
Pulse was one part of a horror sub genre in itself about machines , technology and such taking on a life of itself with films such as Stephen King's directorial debut (and only film in that capacity), Maximum Overdrive, The Video Dead and Wes Craven's 'Shocker' amongst others with few if any making a profit making it a short lived genre. Perhaps that the world was ramping up it embrace of technology with VCR's in every home, Camcorders increasing in popularity and the rise of the games console against a back ground of a decade of consumerism and the yuppie which arguably are what David's dad and stepmum  have become.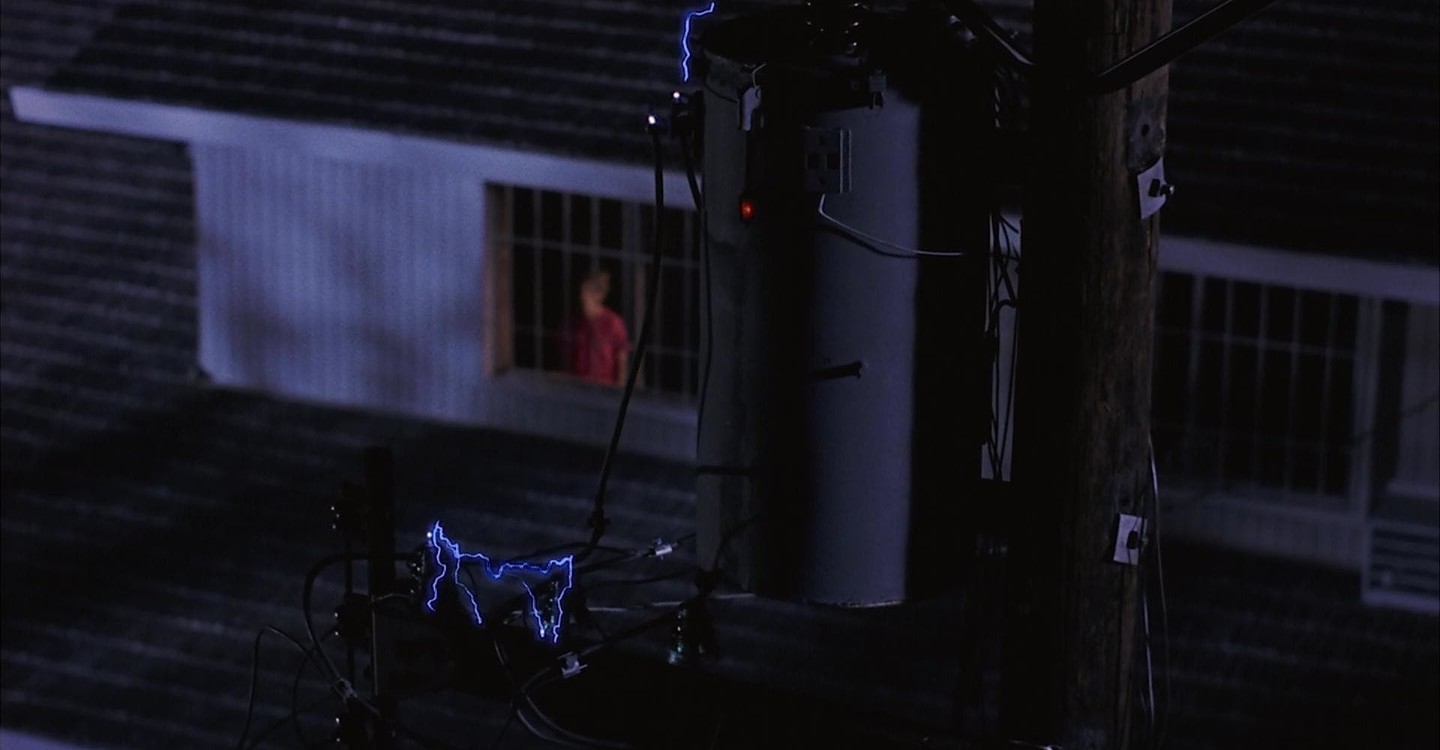 Golding blamed the studio for not backing his film and its consequent failure and he seemed to have disappeared from Hollywood after this. It's a shame because there are subtle moments in his script with its sly digs at modern day obsessions with materialism and turning it against their owners and it would have been interesting to see what he might have done next.
A favourite on VHS Pulse now makes its debut on Blu-ray with a commentary by film historian Amanda Reyes but what it really needed is director Paul Golding's own commentary but since 1988 he seems to have disappeared. The disc also has  a 'video essay' from film historian Lee Gambin which, whilst its content is interesting, is read aloud in such a way as to make the lyrics of 'If you're happy and you know it' sound like a cancer diagnosis. There's also a limited edition collectors booklet  with the first 2000 print run.
Here's the Pulse trailer….
PULSE IS RELEASED ON BLU RAY ON 22ND FEBRUARY 2021