So for every white hot hit film that Keanu Reeves has (The Matrix , Speed, John Wick) he makes some films which leaves us cold and Siberia is a suitably titled case in point. As Lucas Hill, a dapper dressed American diamond trader he travels to Siberia where he goes to meet his Russian business partner. He's one of those frequent flyers who must have an enormous number of air miles as the hotels there know him personally and the hotel receptionist seems to be his own personal look-out warning him of anything suspicious.
It all starts to go wrong when he can't get hold of his business partner and he goes off desperately looking for him as he has a diamond that he needs to close a deal with a shady Russian mafia type called, obviously, Boris (Pasha D Lyhnikoff).  Already with things closing in on him as Boris gets suspicious about all the delays and Lucas, a married man, falls for a local diner waitress Christa (Ashley St George), all surly looks and heavy accented, he finds her ex-boyfriend wanting to rekindle their relationship and there's an especially good scene where he takes Lucas bear hunting with a group of friends and teeters on the edge of something more sinister.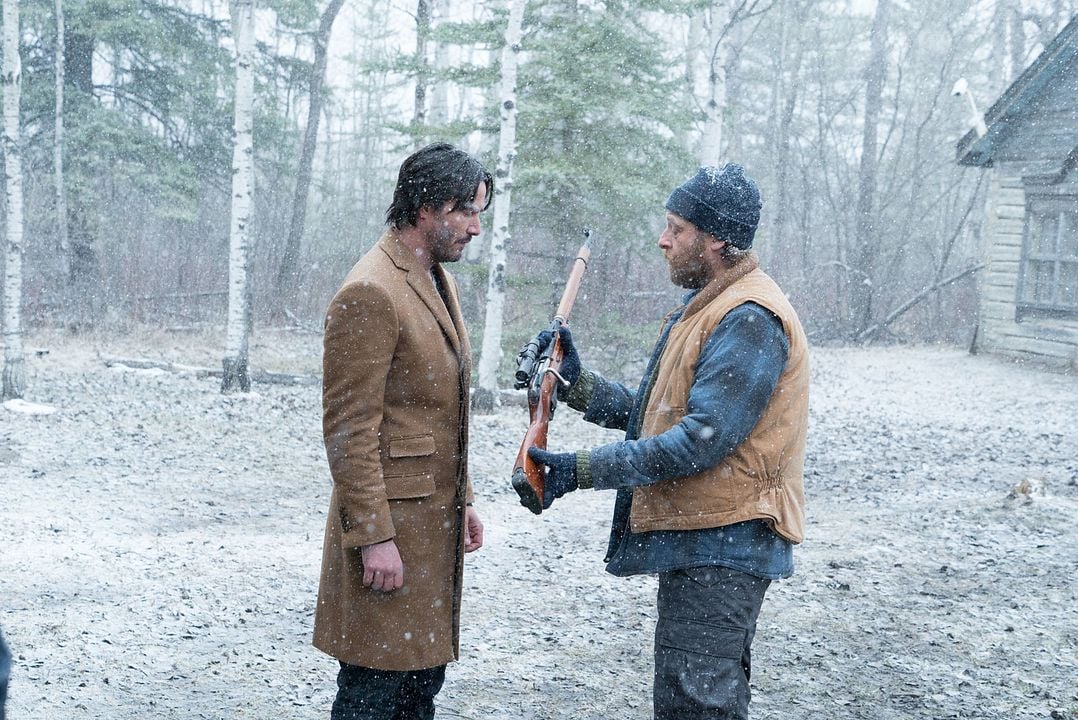 Directed by Matthew Ross this is only his second feature length film after a number of short films and like its setting Siberia is suitably sombre and downbeat. Keanu is fine as he always is in this type of thing but this is not the usual action fest that might be expected with him not always coming out on top in a fist fight. The mystery of his missing business partner is not enticing enough and the love story is OK but there is a particularly unsavoury scene where Boris insists they close a deal by exchanging girlfriends for sexual purposes.
This is very much a European film with a largely unknown cast led by Keanu for international appeal. Siberia maintains a low key tone throughout but ultimately, though it's is brave enough to have a downbeat ending, it's not enough to sustain its running time. Roll on John Wick 3.
Here's the Siberia trailer…….