Another colour / animal combo that, for once, is not a Marvel film and White Crow couldn't be further removed from the populist comic book art form. Here it's defiantly high brow with the art of ballet being, as it is about, Rudolf  Nureyev the Russian dancer, a by word for a supremely gifted and dedicated ballet dancer………unfortunately White Crow shows him as being……well…..a bit of a dick.
Taking the well worn path of a bio-pic that flits back and fore between his childhood and his emergence as the world's pre-eminent ballet dancer as he arrives in Paris as part of a his Russian ballet tour in 1961 which leads up to his well publicized defection to the West. Born on a train with Russian peasants it's an origin he is all too aware of and desperate to distance himself and better is standing in society he takes offence at just about anyone  who he believes is sleighting him with anything so much as a glance. So we see his mother encourage his interest in dance as a small boy determined also to see him out of his poor origins and it's his mother who, though she does not feature heavily in the film he was dedicated to.
Trained by Pushkin (Ralph Fiennes) in this his 3rd directorial outing the film does not shy away from the dancer's homosexuality which is presented in a very matter of fact way and it also completely ignores his death from AIDS.. His only proper relationship with a woman beside his mother is with Clara (Adele Exarchopoulus)a woman he befriends who is grieving for the death of her boyfriend and troughs down on valium. Perhaps seeing her as a kindred spirit tortured by life it is her who remains a constant throughout the tour and facilitates his defection. Because his dedication to his craft is absolute drawing inspiration from classic statues and paintings in the Paris museums and we get a load of sense wandering around them staring in admiration, the drama is a little flat. With a script by David Hare who is unafraid to present him as dislikeable, spiky and ultimately a wholly unsympathetic person made clear in a scene where he and Clara dine in a beautiful restaurant and he takes umbrage with an innocuous but polite waiter who he erroneously believes is looking down at him and his peasant origins. His disdain towards the waiter is reprehensible and Nureyev (Oleg Ivenko) here can best be described as an utter dick but it is one of the most engaging dramatic scenes along with the scene where he defects believing that he is going home, not to his ballet school, but to the gulags, which the film builds towards.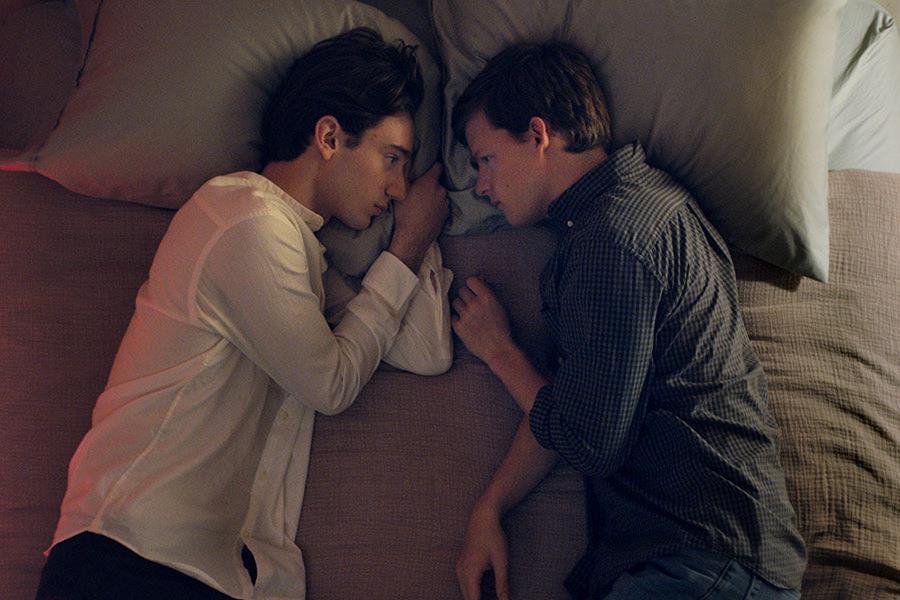 Fiennes as the restrained and patriotic trainer is as good as ever in the role (where he speaks all his lines in Russian), humiliated and ashamed at his pupil defecting to the West. But White Crow is an unusual film for him to make as a director with it being nearly all in subtitles and there is little cinematic about it with a subject that at times comes across like a moody truculent teenager who you expect to stomp off to his room slamming the door behind him.  White Crow is overlong and it's a shame that Nureyev seemed to have permanent black moods and it's hard, if not impossible, to warm to him.
Here's the White Crow trailer……