At last, after much delay we finally have Wonder Woman 1984 the long awaited sequel to 2017's origin story set during the First World War. Whether we've missed the 1983 sequels or this has fast forwarded to the year 1984 where after an exhilarating Olympic game  that looks like TV's 'Wipe Out  with a budget' type competition between the Amazonian women and Wonder Women as a little girl. The event teaches baby Wonder Woman a life lesson about fairness and the film moves forward to the mid Eighties, a decade that was all about excess and dominated by an old Hollywood actor President whose every address to the nation felt like an old Hollywood actor auditioning to be the President. It's the first time we encounter Diana Prince nee Wonder Woman 1984 in crime fighting mode as she captures four armed robbers in a shopping mall.
But it's this foiled robbery that sets the plot in motion when the FBI send one of the stolen artefacts from the jewellers to the museum research facility where Diana works. It coincides with new girl on the block Barbara Minerva (Kristen Wiig) whose job it is to research the item  Bookish, ignored by colleagues  and ill at ease in a pair of high heels she is befriended by Diana who brings Barbara out of her shell to stunning effect at a museum ball to celebrate a new benefactor, Max Lord (Pedro Pascal) and his sizeable donation to Barbara's department.  But Max Lord, all shiny suit, leering attitude and ropey TV adverts for his failing firm, Black Gold is the personification of cheesiness and he is clearly up to no good. As flirty as he is with an ever blossoming and growing in confidence Barbara it's actually the artefact she is researching that he is after. And it's that artefact with its power unleashed within Max that him gives him the power to grant one wish to any person like Jimmy Saville with better teeth. So what should be a positive power, Max Lord is ultimately as more akin to Harold Shipman under the pretence of helping them but in reality taking what he needs from people for his own ends whether it be controlling shares in a company or their very health.
Add to this Is Barbara's increasingly obsessed with helping Max and gaining her own superpowers but shedding her meek and mild persona instead channelling her inner chav slag and wearing ever more leopard print before becoming Wonder Woman's adversary, The Cheetah! It all builds towards something that typified the 1980's, that of the self centred, 'I want' attitude that permeated the culture with Max granting everyone their wish that ranges from 'I wish you were dead!'  to that old favourite, ' I wish I had a nuclear warhead!' set against a  background of the East / West arms race coming to an apocalyptic head.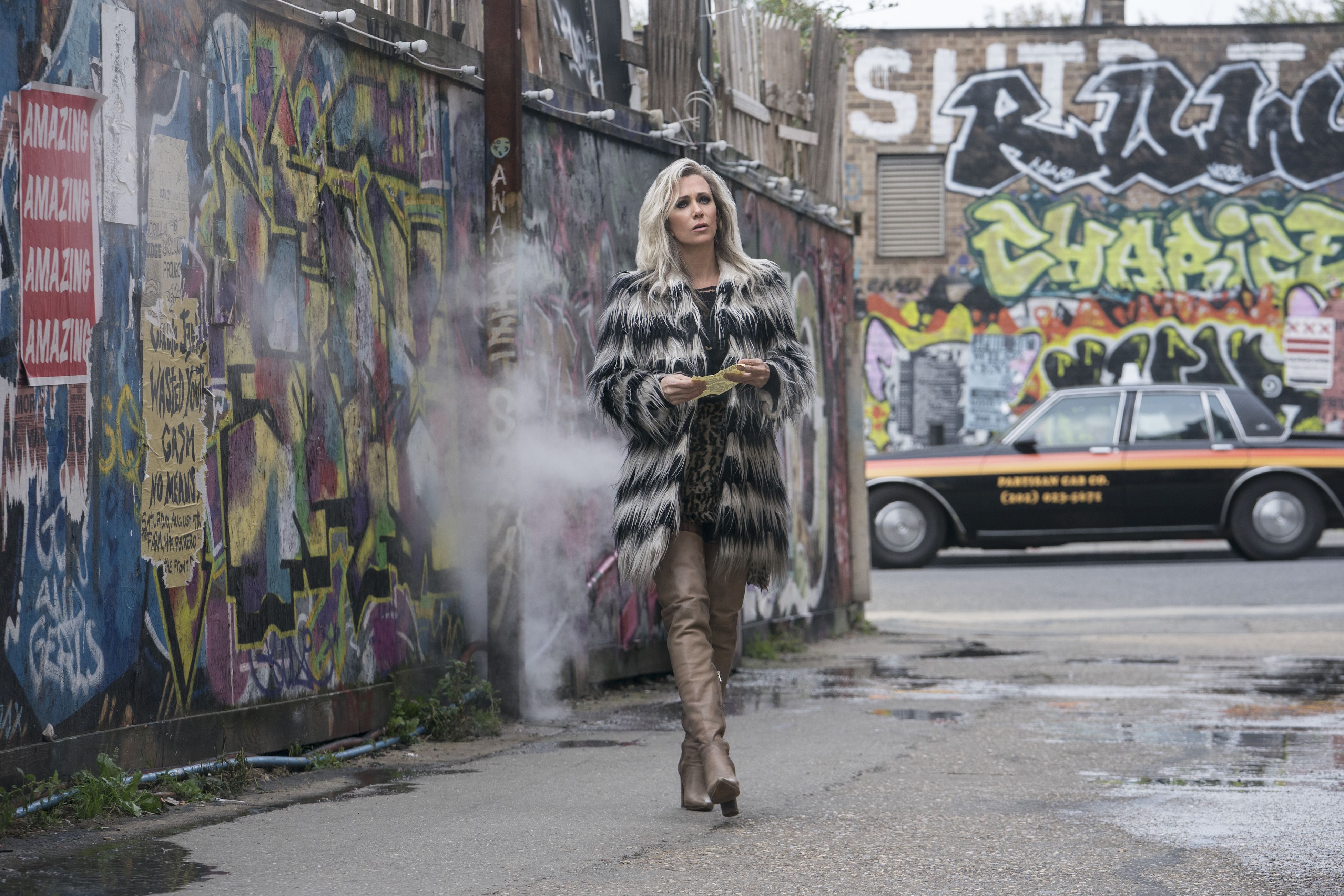 Patty Jenkins as both director and co-writer is as assured in her handling of this as she was with the first film and there are several stand out set pieces in this most notably a military convoy that sees Wonder Woman with her back-from-the-dead boyfriend Steve (Chris Pine) in their efforts to stop the heavily armoured trucks. Much is made of its 1984 setting most notably in the truly awful fashion of the time in an effective make over sequence with Chris Pine but what the film does miss out on is the use of music from the time. Hans Zimmer score  soars as is expected but the Wonder Woman 1984 trailers made excellent use of a New Order song whereas the film only makes one notable use of songs from the era with the band of that moment, Frankie goes to Hollywood.
The film continues a  tradition of having two villains for the sequel and though Pascal is fine he's not as commanding in the role as an older more grandiose star might have been and Kristen Wiig, who has proved a brilliant comic actress in films such as the incomparable 'Bridesmaids' and was one of the few good things in comic atrocity 'Zoolander 2', is good in a role that takes her out of her comfort zone and could have done with more screen time when she finally transforms into The Cheetah.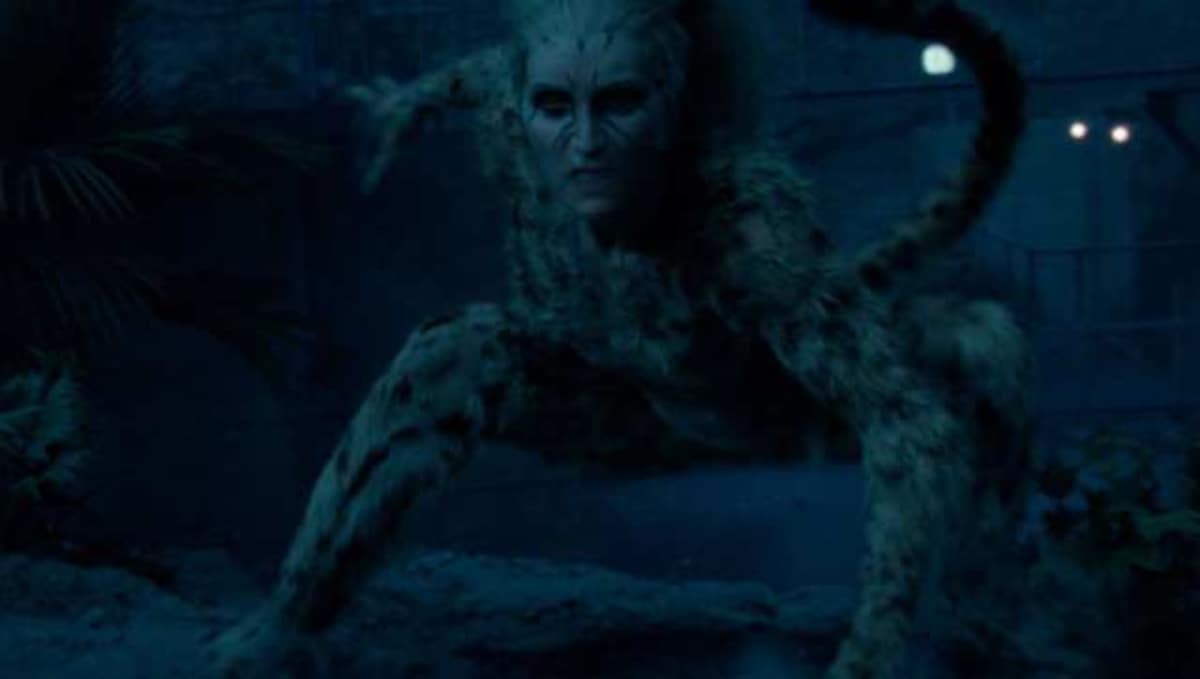 Few of us would argue that 2020 in terms of cinema has been a grim year with blockbuster shunted around and delayed in some cases for over a year and Wonder Woman 1984 had had its release moved before the pandemic ruined every other films release. Released by Warner Brothers who bravely tested the waters with the big screen release of Tenet but Wonder Woman 1984 being one of the few big budget films to get a cinema release this year is part of the studios new business model for their film releases seeing simultaneous big screen and streaming release on Warner's own channel. For us these type of films are ideally suited for a big screen but whatever your persuasion Wonder Woman 1984 ends with a positive message promoting love and care for each other – it's as appropriate a message you could wish for in what has been for so many of us the worst of years. Wonder Woman 1984 is the escapist lift we all need.
********Win a huge bundle of Wonder Woman merchandise HERE *********
Here's the Wonder Woman 1984 trailer…….