So whilst Hammer Studios remain something of a household name when it came to horror at the same time they had a rival production company named Amicus whose office was a wooden hut in the grounds of Shepperton Studios where the two bosses Max Rosenberg and Milton Subotsky produced their films . In fairness it was Subotsky, a buck toothed American ex army film editor, who based himself there with Rosenberg mostly staying in the US. Together they had made some decent films which even included an adaptation of a Harold Pinter play before they moved into horror and some of their best productions were portmanteau films such as Asylum and The House that Dripped Blood.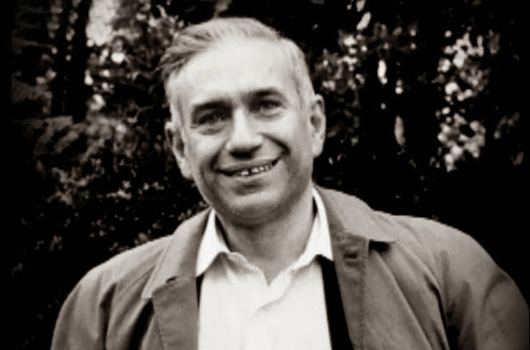 The template for these films were inspired by the 1945 film 'Dead of Night' and an overarching theme would held several different standalone stories and Amicus' Asylum's story frame work was that of a psychiatrist who interviews four patients that were resident in his….well….asylum. The producers were incredibly astute running their productions on a tight rein with budgets and schedules to match and secured big stars and in the case of Asylum's they had Sylvia Sims, Peter Cushing, Britt Eckland, Charlotte Rampling, Herbert Lom and Patrick Magee. The appeal for the stars was obvious – a quick pay cheque for a short shoot that kept their name on the cinema hoardings.
Subotsky was responsible for finding the stories and here he had secured writer Robert Bloch the man who had written the novel Psycho which Hitchcock had optioned and made into the most popular and successful film of his career. Bloch made very little money from his book sale and remained to his death something of a writer of pulp fiction churning out stories for all manner of publications as diverse as Weird Tales to his own novels. Asylum had four separate stories and though he and producer Rosenberg argued about the order of them all were hugely entertaining and, in the case of the finale where a man builds toy robots that kill, were bonkers.
Running at a brisk 88 minutes the film whizzed along and if one story started to lag another was soon about to begin. Asylum was director Roy Ward Baker's  first film for Amicus and was hugely experienced with hits like Quatermass and the Pit to his name and he handles Asylum four stories expertly.
The Asylum blu ray is a great little disc with the usual trailer but an audio commentary with the late director, a featurette on Amicus, and a piece on the late Robert Bloch by his biographer David Schow who had been friend with him of years. Unusually there's also a piece with Subotosky's widow about her husband and his work.
Asylum had gone into production quickly after the success of The House that dripped Blood released in 1971 and had been a hugely profitable portmanteau film for Amicus. It was set in rental home where the four separate stories took place directed by Peter Duffell a TV director given the chance to make his first feature film with the production and had originally wanted the film called Death and the Maiden as it applied to each of the story strands. Amicus had again secured a great cast of actors that included Bill Pertwee riding high on his his fame as Dr Who at the time. But there was also Denholm Elliot, Peter Cushing , Christopher Lee, Joss Ackland, Nyre Dawn Porter (hugely popular due to her role in TV's The Forsyte Saga) , Ingrid Pitt and Geoffrey Bayldon (another TV favourite from his role in Catweazle). Written again by Robert Bloch, The House that dripped Blood was longer at 102 minutes but was still great fun with nods to famous horror films and old school stars with Jon Pertwee especially enjoyable camping it up as an arrogant and pompous horror film actor.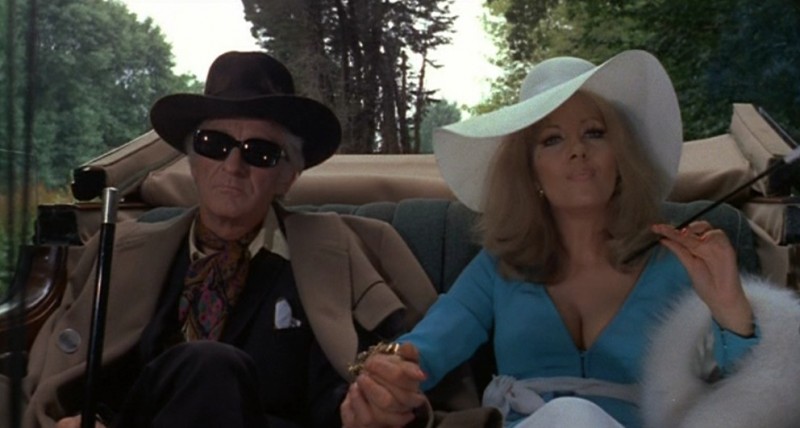 The disc has two commentaries with Director Duffell and another with film historian Troy Howarth. As well as the usual trailers, stills gallery and even radio spots and there's an anecdotal featurette with the film's second assistant director as well as a vintage featurette with Duffell and some of the actors which is good.
It's a shame that these portmanteau films have been out of vogue for years with perhaps only 1995's 'Four Rooms' that had one story directed by Tarantino and the recent Ghost Stories the nearest we've ever been to a resurrection of the genre. Nonetheless Asylum is great fun and this is a disc well worth adding to your collection.
Here's the Asylum trailer…….
Here's The House that dripped Blood trailer…….
BOTH DISCS ARE RELEASED ON BLU RAY ON 29TH JULY 2019