Looking like the bastard love child of an unholy union between Andy Warhol, Captain Mainwaring and Max Headroom but with the voice of a nasally challenged teenage dalek , writer Truman Capote cut an unlikely figure in New York high society.  Smart, bitchy and waspish he was feted by the High Society women whose lives were vacuously empty and he provided their entertainment in a never ending whirl of parties. Straddling high and low culture it was his last book 'Answered Prayers' that would bring his downfall.  As outlined by a series of audio recordings with friends  and those who knew him The Capote Tapes recounts how the openly gay writer cut a swath through New York despite having come from humble beginnings and as suggested here,  that having never known his father and desperate for the love of his mother who, having given him up as a child then came back into his life, before she eventually committed suicide.
Whether his cutting comments were a defence mechanism is debatable and though he held court in high circles his books were contemptuous of such people.  The documentary initially recounts his writing career with several of his books having been made into films probably most famously 'Breakfast at Tiffany's' starring Audrey Hepburn in a role that she was forever associated . Yet a reading of the book shows the role to have been that of a barely legal prostitute and was far grittier with no love story.  He was seemingly cold about others feelings as seen in his book 'In Cold Blood' based on a true life Kansas murder where he blurred fact and fiction but was arguably complicit in the execution of  the murderers, somewhat coldly insisting that he needed a good ending for the book.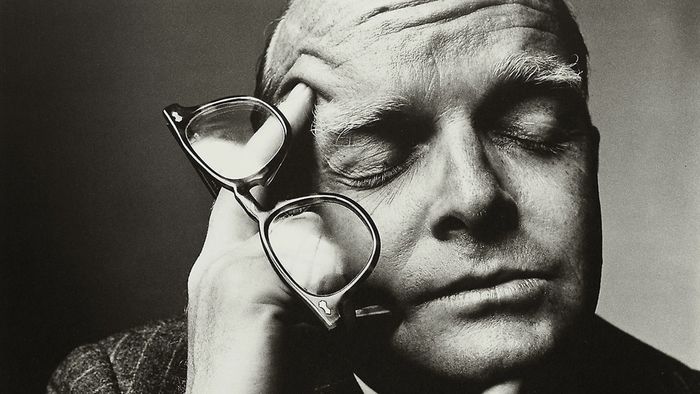 His contempt for the people whose company he so enjoyed was to get him the better of him though with Answered Prayers, a book that he would consider as his masterpiece grandly equating it with the works of Proust. The book was years in the making having spent seemingly his whole life as a purveyor of gossip and tittle-tattle among the high and mighty. The book would ruthlessly and perhaps heartlessly reveal their secrets for the delectation of the world and yet the whole book never appeared. Instead several eagerly anticipated chapters were published in a magazine and with unsavoury stories about a TV exec and his lurid affairs and sexual encounter with a woman on her period and a death that suggested the wife had arranged it. It was all too close to the truth for High Society who all quickly turned against him feeling they'd been betrayed but as one of his friends Dotsan Rader rightly suggests that if these women had remained quiet and merely asked who the book was based on the embarrassment for all parties would have been minimized.
Though The Capote Tapes  sets out to cover the writer's downfall from the book it's actually only the last act of the documentary that covers this part of his life. Having been ousted from the jet set he was now hanging with a different crowd which albeit embraced his sexuality also introduced him to drugs and his addiction to prescription drugs. There's a telling TV interview which is in marked contrast to his usual gleefully impish appearances and here it is shambolic seemingly having just come in from a big night out clubbing.
Though he died in 1984 the author is still a huge influence and his books seen perhaps in a new light are contemptuous of the rich and famous and The Capote Tapes, though it only uses small snippets of audio interviews with society ladies, is far better with the other friends including ex Vogue editor Andre Leon Talley (himself the subject of a documentary – read our review HERE) but especially Dotsan Rader who speaks as freely and waspishly as Capote would finding the embarrassment of the society ladies and their shallow existence as amusing as the author presumably did.
The Capote Tapes is an interesting insight into a writer who though comfortable with his sexuality had conflicting opinions of the rich and powerful who loved him not knowing that they would be skewered in a book that has never seen the light of day if indeed it ever existed! Perhaps Answered Prayers was a hoax but The Capote Tapes sets him out the writer as perhaps a precursor to reality TV in all its awful pettiness and the fallout of gossip as entertainment for everyone else.
Here's the Capote Tapes trailer……
The Capote Tapes will be available at altitude.film and on all digital platforms across the UK and Ireland from 29 January.