The 1970's saw America still coming to terms with the Vietnam war and Coming Home was the first film to make an impression that would also garner awards with the film going on to be nominated for 8 Oscars and win three for Jon Voight, Jane Fonda and its screenwriters.
The script had started off as a bit of a polemic to be directed by John Schlesinger but after he left the project the lead role was offered to Jon Voight who suggested the love story aspect in order to tone down the outspoken political diatribes. It was something of a passion project for Jane Fonda who was politically outspoken having been lambasted for her views on Vietnam earning herself the nickname 'Hanoi Jane' but since Vietnam had ended it was found that many of her protests about the war were backed by the returning US soldiers stories about what had happened were well founded.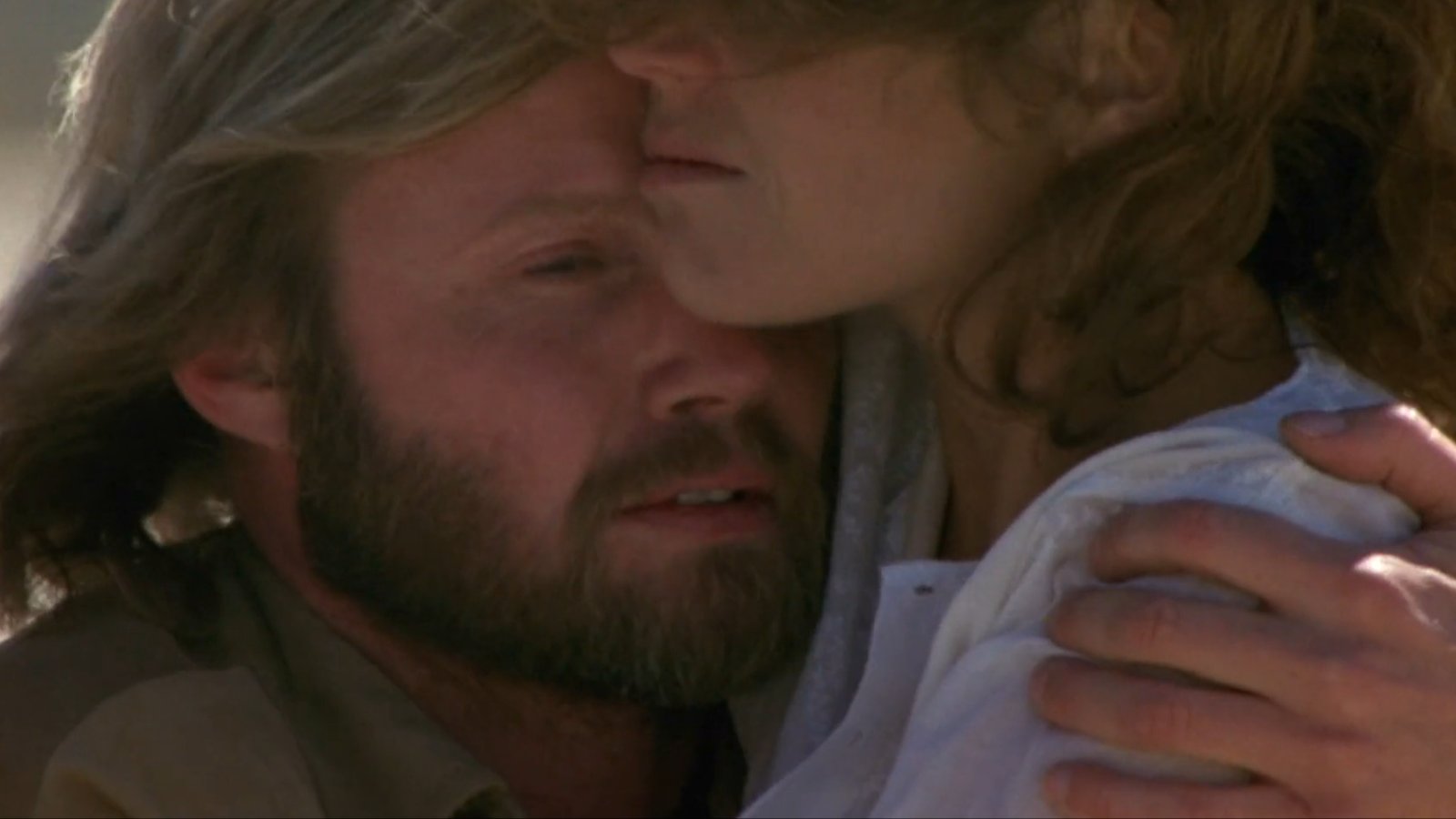 When Marine Captain Bob Hyde (Bruce Dern) leaves foe Vietnam his wife Sally (Fonda ) volunteers at a local hospital where she meets  Luke Martin (Voight) a former sergeant whose was injury has left him paraplegic. Embittered with rage and filled with frustration Luke fins new hope and confidence through his growing intimacy with Sally. The relationship transforms Sally's feelings about life, love and confidence and the horrors of war. So when Sally's husband now wounded and disillusioned returns home all three must grapple with the impact that a distant war has had on the lives.
Voight was originally offered the Captain Hyde role but expressed more of an interest in the wheelchair bound Luke Martin role and watching the film now its difficult to see him in the other role. Directing was Hal Ashby a former Editor on films such as In the Heat of the Night and The Thomas Crown Affair but in 1970 had moved into directing and had had a huge hit with the Warren Beatty film 'Shampoo' and would later direct Peter Sellers last film 'Being There'. Ashby was a bit of a hippy letting his hair and beard grow out, sleeping in the Editing suite and disliked the studios intensely.  Coming Home was a success and was respected despite its mixed reviews but after this his life became more chaotic with an increasing dependency on drink and drugs and became something of a pariah in Hollywood before he died of cancer in 1988 when he was only 59 years old.
Coming Home is an engrossing and at times moving love triangle and this blu ray disc as part of The Masters of Cinema is worth a watch though it would be overshadowed as a Vietnam film by The Deer Hunter which had opened within a week of its US release.
Released on blu ray for the first time there are two commentaries, one with Voight, Dern and cinematographer Haskell Wexler and the other with author Scott Harrison. There's also a short featurette on the film and also on Hal Ashby both form the 2002 version of the disc
Here's the Coming Home trailer…….
COMING HOME IS AVAILABLE ON BLU RAY ON 15TH JULY 2019