For those not in the know Dora the Explorer is a hugely popular tweenies TV series featuring a Spanish teenage girl and her adventures invariably in the South American jungles in an instructional and educational way. We're only thankful that she wasn't christened Amethyst and went into medical science because its unlikely that Amethyst the Proctologist would have caught on quite so well…..but we digress.
Dora lives in the depths of the South American jungle in a unusually extravagant hut with her explorer parents. Perky, bright eyed and bushy tailed there's a great gag that breaks the fourth wall and from the start this sets out that, knowing that parents will be press ganged into taking their kids to see this, the film makers have thrown in jokes for them too. It's hardly surprising as this is directed by James Bobin who helmed 'Muppets Most Wanted', but more importantly 'Flight of the Conchords' and 'Da Ali G Show' and Dora and the Lost City of Gold has some sharp lines you might not expect in a kids film.
Dora's parents (Michael Pena & Eva Longoria) are set on discovering the lost Inca city of Parapata but pack Dora off to California to stay with her cousin whilst thy go about their exploration much to the displeasure of Dora and its only when she is kidnapped and shipped back to the jungle that she gets her chance. It's solely due to another villainous explorer also looking for the fabled lost city and its piles of fabled gold and wants to use her skills to find the city……quite why he doesn't use Google maps is never made clear.
Dora and the Lost City of Gold plays like a mash up of a tweenies Tomb Raider and Indiana Jones throwing in a load of jokes that poke fun at the TV series frequent lurch into songs about anything and here it's a about digging holes in the jungle to use as a toilet. It's all very subversive which will go right over the heads of little ones but there's even an hallucinogenic joke which dissolves into a semi animated sequence and there's even a throwaway line loosely riffing on Al Pacino's Scarface ('Say goodbye to your little friend!').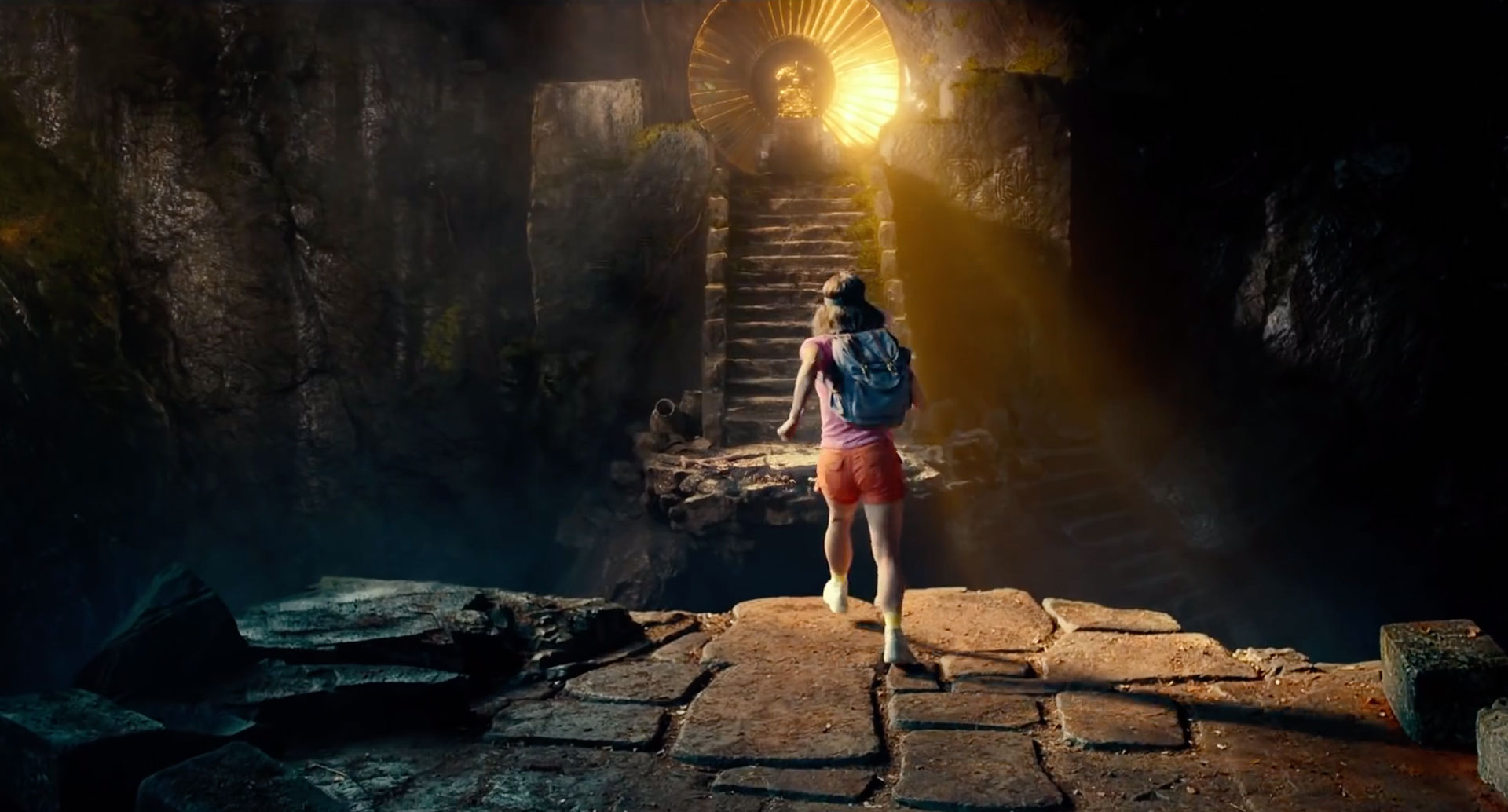 This has most of the TV show's favourites including Boots the monkey (albeit an animated monkey that looks like it's not been finished yet and is underdeveloped but does have one great laugh out loud moment) and Swiper the fox also gets a brief look in. It's a change of pace too for Isabel Moner who plays Dora having been in the gritty Sicario 2 and the under rated 'Instant family' and she's ideally cast in the role. Dora and the Lost City of Gold is far better than might be expected and is arguably one of the best films aimed squarely at young children with plenty of gags for the grown ups.
Here's the Dora and the Lost City of Gold trailer…….