In 1981 Jon Landis' 'An American Werewolf in London' had broken new ground having created a new genre, the horror comedy, setting the template for decades afterwards in what has become a notoriously tricky genre. That same year saw Sam Raimi's controversial horror flick Evil Dead get its UK release and almost immediately was labeled as a video nasty. It was an outlandish but inventive horror film which apart from a sequence with a tree and a woman (which the UK censors understandably cut) it was not really a film to be banned. By 1987 Raimi was about to take Landis comedy horror genre to another level….the slapstick horror with Evil Dead 2.
Having fallen badly with his second film, the Coen brothers scripted Crime Wave he turned his attention to making a sequel with a bigger budget. Despite the cast having been killed off in the first film he along with co-writer and producer Scott Spiegel wrote a sequel effectively as a remake of the first but this time for some outrageous if not extremely bloody comic set pieces. With a secondary title of Dead by Dawn Raimi was to bring back Bruce Campbell as Ash a role that he would forever be associated but would be put through the mill in what would be a tremendously physical role. For the first 35 minutes Ash battles with his own sanity and the carnage as the film picks up off the end of the original film before pitting him once more against the woodland demons.
Running at a brisk 84mins Raimi threw in every technique from undercranked cameras, physical effects and even stop motion animation all played for laughs…..but very, very dark laughs with Ash battling his own demonically possessed hand which is attempting to kill him it verges on Monty Python levels of lunacy but with some brutal and bloody moments. So after Ash has chopped off his own demonically possessed hand he places a bucket over it and dumps a book on top of the bucket to weigh it down. The name of the book?……A Farewell to Arms.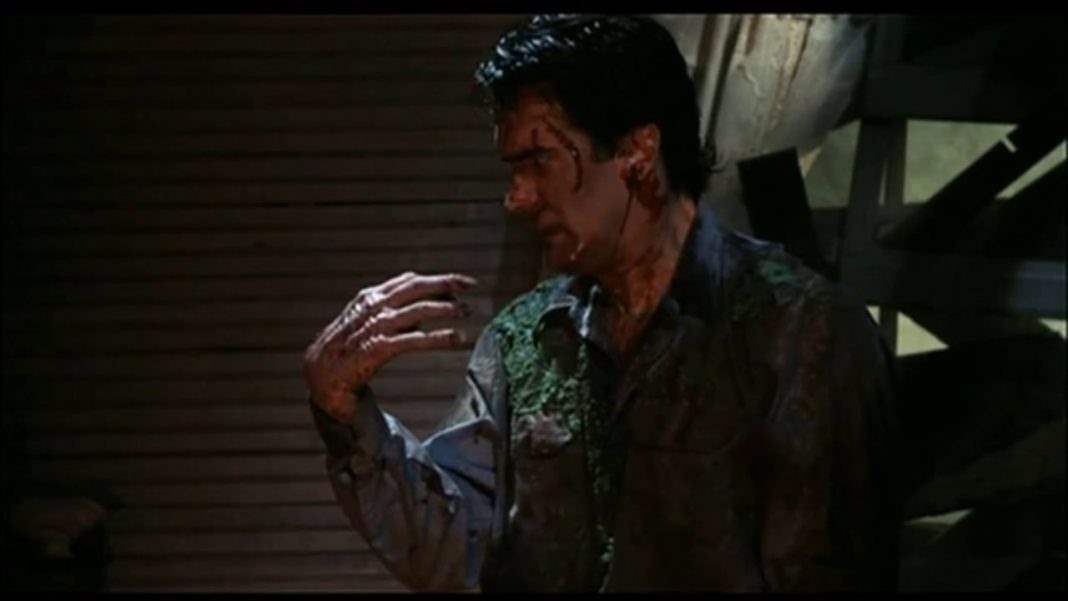 Raimi and his team had put together a brilliantly cartoonish yet equally horrifying roller coaster of a film aided by a small workshop of effects technicians including Greg Nicotero, Howard Berger & Robert Kurtzman all gifted sfx and make up artists who would form the hugely successful and influential KNB Efx group whose effects would show up in The Walking Dead TV series, Eli Roth's The Green Inferno & Piranha 3D amongst many others.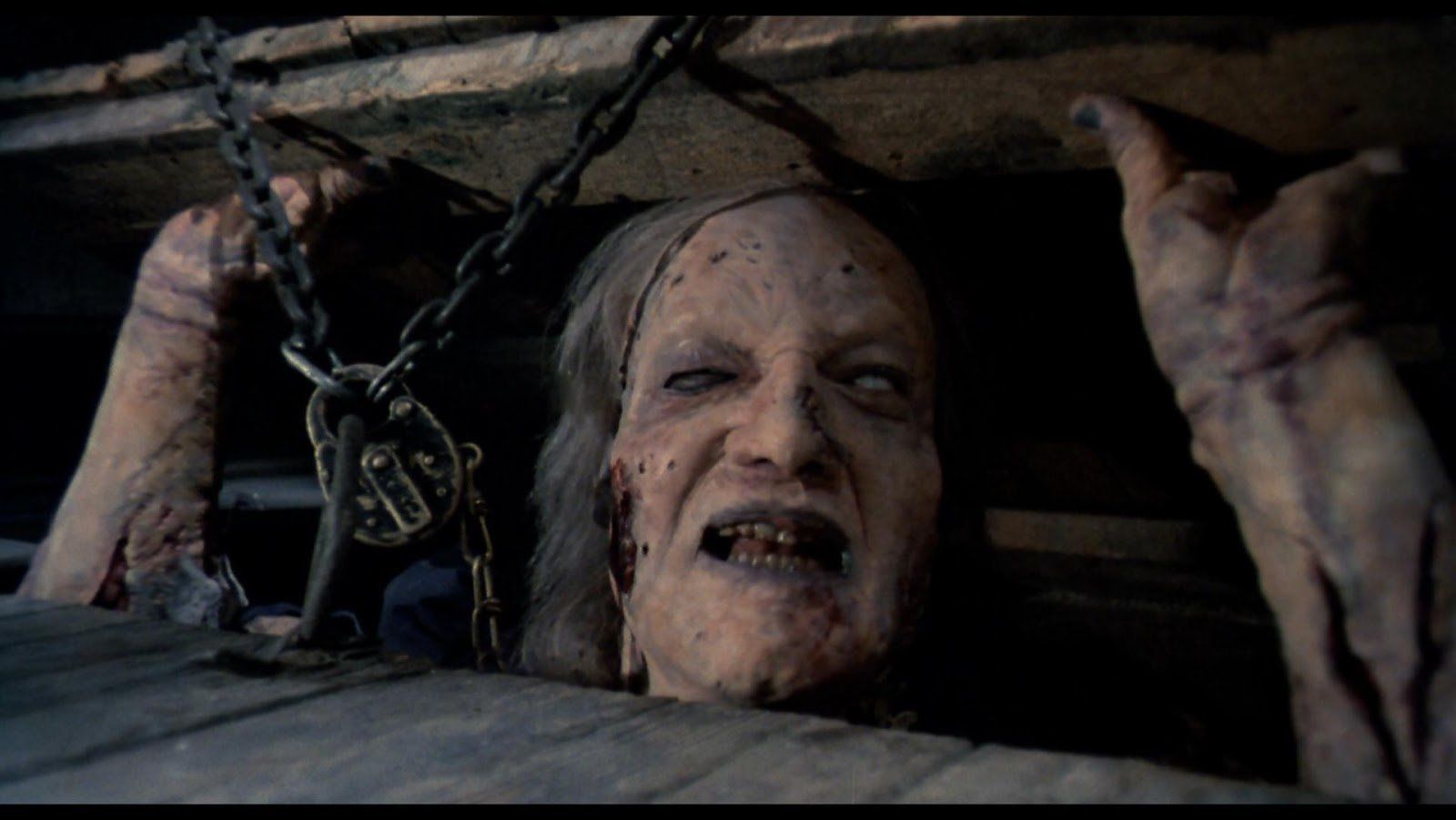 Evil Dead 2 was a big success beloved by fans and its now undergone a 4K restoration for a  re-release with a whole load of bonus features. Disc one has the film along with a hugely entertaining yak track by Raimi, Spiegel, Campbell and Nicotero whilst the second disc has a whole bunch of lengthy featurettes the best of which is a Making of split into chapters about various aspects of the film's production most notably the effects which is a main stay of many of the features here notably Cabin Fever, a fly on the wall look at the creation of several of the monsters (Henrietta, Evil Ed etc) as well as some deleted scenes. There's also a revisit to the site called Road to Wadesboro which has several interesting insights to the films location. Perhaps less successful is a featurette titled Bloody & Groovy baby which when you see that it has Guillermo Del Toro, Edgar Wright & Roger Corman it should be a great watch which in fairness there parts mostly are . Unfortunately this is a French shot feature so we have a bunch of over analytical cheese eating surrender monkeys eulogizing pretentious nonsense and when one of them is pontificating whilst poking his head out from a trap door in the floor it becomes difficult to take seriously.
It should have led on to a great third film having relocated to the Middle Ages for the Medieval Dead but it was beset with studio interference and though Campbell would appear in a decent TV series of the film, Evil Dead 2 remains that rare thing a good if not better sequel. Nonetheless this 4K restoration of Evil Dead 2 is a decent disc and well worth addition to any horror fans library especially if you've never seen the film before. In fact in the words of Campbell's Ashit's, 'Groovy'.
Here's the Evil Dead 2 trailer…….and you can win a copy here
EVIL DEAD 2 IS AVAILABLE ON DVD, BLU RAY & ULTRA ON 4TH MARCH 2019