Those unlucky enough to have seen James Cordon's cinematic atrocity Lesbian Vampire Killers will be aware that it was inspired by Hammer horror films brief foray into X-rated sexed up horror films. Looking back on them now they weren't the unexpurgated adult breast fests many remembered them to be. By the end of the 60's Hammer had lost their American distributors and were looking to independent producers to help fund their films. Tony Hinds, the MD at Hammer, had left and at the same time the permissiveness of the 60's had prompted film makers into pushing the boundaries. The UK's  X –certificate (today's 18 certificate) had raised its age limit  from 16 to 18 years of age and Hammer took advantage starting with The Vampire Lovers an Ingrid Pitt starrer with lashings of  topless women and sapphic love scenes. Lust for a Vampire was to be the next film that would take up the same themes.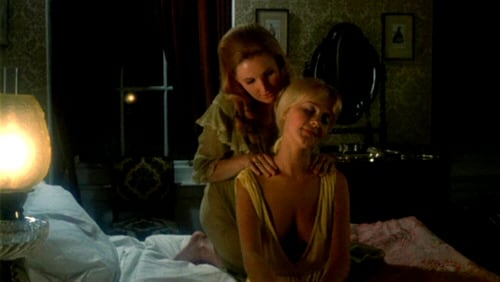 Written by Tudor Gates Lust for a Vampire was a sequel except it dropped Ingrid Pitt with her character Mircalla now played by Yutte Stensgard a Danish actress with a far more innocent screen persona playing the lesbian vampire. The film had originally been titled, 'To Love a Vampire' which sounded romantic and not really attract the sort of audience Hammer were hoping for. The script had been set in 1870 but for not altogether clear reasons the film rewound back to 1830 forty years before the last manifestation of the Karnstein heirs had used the blood of an innocent to bring forth the evil that is Mircalla. Wandering around a forest she comes across a finishing school which offered rich pickings not only in the blood of young  ladies who right from the start seem to spend an inordinate  amount of time topless but also with the headmaster (Ralph Bates) who is desperate to become Mircalla's disciple.
As students in the school and inhabitants of the nearby village start to die suspicion turns towards the Karnstien's and their castle. A visiting author Richard Lestrange (Michael Johnson,) who wanders almost aimlessly around the film, falls for Mircalla's charms but must save her from the wrath of the villagers whilst at the same time protecting himself from her deadly kiss.
Lust for a Vampire screenplay was certainly less sleazy than the film that was eventually shot which has a certain kitsch appeal and nudity was ramped up by director Jimmy Sangster determinedly upbeat who by all accounts was a bit of a 70's medallion man on set. The film feature a host of Hammer regulars including Ralph Bates (who would later find fame in TV sitcom Dear John written by Only Fools and Horses John Sullivan) and had taken the role when Peter Cushing wasn't available and in later years admitted that he was embarrassed by the script which is a little unfair. Also in the cast is  regular Judy Matheson who was in one of the lesbian love scenes where the avaricious blood sucking leech drained the life out of her – in many ways a template for Amanda Holden's marriage to Les Dennis. Perhaps the most underrated aspect of the film was that the female vampires were content to have and enjoy sex with mortal man rather than other vampires.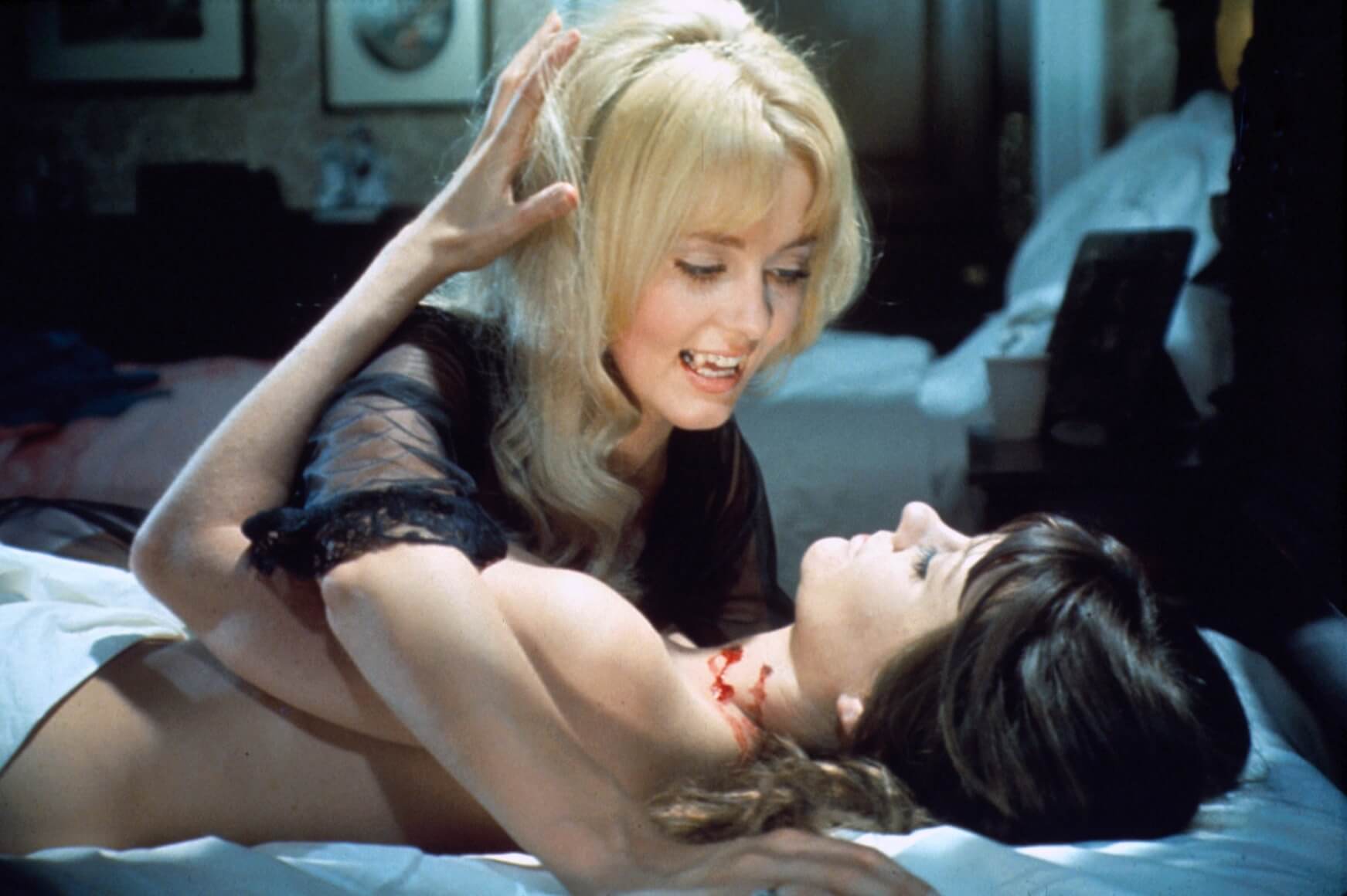 It's overegging it really to believe that Lust for a Vampire is a filth fest because the reality is its more saucy than anything else and was shot in July 1970 but by the end of the year Hammer had a new MD Michael Carreras who regarded the film makers as little better than pornographers and made a concerted and successful effort to bring glamour back to the studios output with the nudity far more restrained.
The Lust for a Vampire blu ray has a number of decent featurette's about Hammer at the turn of the 60's to 70's with a number of well informed aficionado's speaking knowledgeably about the era and could have gone on far longer so interesting is what they have to say. There's a stills gallery and an interview with Judy Matheson whose career which ranged from Hammer and the lewd Confessions films of the 70's to TV series staples Crossroads & Z-cars and here she seems to be battling with her fringe as she recounts anecdotes about the film.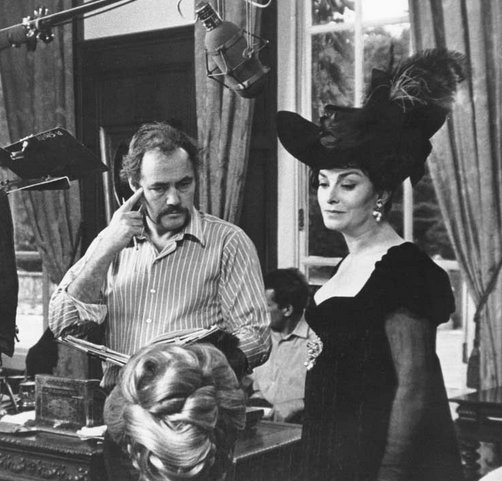 Lust for a vampire is actually a fairly decent film from the Hammer stable and is certainly worth a look and if anything the disc would have benefited from a commentary track by one of the Hammer experts and maybe a couple of still surviving cast members.
Here's the Lust for a Vampire trailer…….
LUST FOR A VAMPIRE IS RELEASED ON BLU RAY ON 12th AUGUST 2019