So its been two weeks since Men in Black International flopped after disastrous reviews by the handful of critics that were allowed to see it with earning $30 million in its opening weekend – a huge 40% drop on its predicted $50+ million which the three previous movies earned on their opening weekend. The film was rumoured to be a crossover with 22 June Street as we reported here  but was scrapped for a more conventional film but as one source has said a fourth MIB film had no real reason to be and so, "the urgency to see this was never there".
At time of writing the $110m budgeted film has earn only $186m far short of the $220m its needs to make just to break even. It seems that behind the scenes there were problems with the production which might explain why Men in Black International flopped.
The problems here occurred during the main shoot due to a director F. Gary Gray and producer Walter Parkes not seeing eye to eye and not helped by the studio who stayed out of the argument in an effort to limit its own damage.
The screenplay by Art Marcum and Matt Holloway pleased the studio immensely through every draft. All went well until Sony production Vice President David Beaubaire left the company in mid-2018, and the Gray-Parkes clash continued without intervention. Consequently further drafts saw the edgier elements and modern themes that included issue of immigration were stripped away. Added to this was the original villain was a Beatles-esque music group with four people who merge into one character – and was dropped.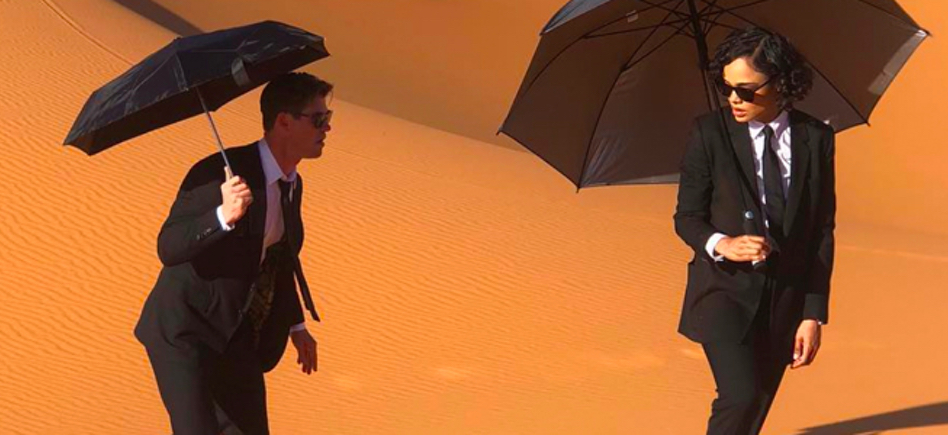 Parkes, is no slouch in the screenwriting stakes having penned "War Games" and the excellent but underrated  "Sneakers" and had been involved with the MIB franchise for years and was believed to be heavily involved in overseeing rewrites during pre-production and filming. Rumour has it that new script pages arrived daily for the actors, causing confusion, which led to Thompson and Hemsworth then hiring their own dialogue writers. Unfortunately its likely that the new writers were probably responsible for the dreadful  dialogue for their characters.
Producer Parkes had secured himself final cut on the film is also rumoured to have stepped in on directing duties at times though no DGA rules were said to have been violated. It's hardly a surprise then that director Gray tried to leave the production on several occasions but was persuaded to stay by the studio.
There were two cuts of the film that were tested – one by Gray, one by Parkes – and it's Parkes' version that was chosen. Sony's deal with co-financiers, along with a tie-in heavy marketing campaign to keep publicity budget kept spending down and in turn limited their exposure on the $110 million budget film. Audiences seem to have been disinterested and when critics got wind that it wasn't being shown to them (always a sign that something's wrong) then it came as little surprise that Men in Black International flopped.
Source: Heat Vision