Yesterday has Himesh Patel as Jack Malik, a struggling musician the sort who plays to an audience of one that is never a record company's A&R man who's usually elsewhere feeding the jukebox money in order to drown out the mournful wailing of the piano plonking pillock. Jack is managed by longtime friend Ellie (Lily James) but she's the manager in the sense that she manages to get his godawful caterwauling heard in pubs that always struggle to get musicians to play there and when he does play no one takes any notice including three of his friends who roll up to support him and usually outnumber those there to hear his music.
It's whilst cycling home from another disastrous gig of disinterested punters that the whole world suffers some sort of massive electrical glitch that plunges the world into darkness during which Jack is hit by a bus and into a temporary coma. But it's the glitch that reboots everyone and in typical faulty tech way when Jack does regain consciousness is when Yesterday hits its high concept idea  that having woken up in a parallel world he is now the only person on Earth who can remember the Beatles . And it's a great idea because love 'em or loathe 'em the influence and importance of the Beatles music is everywhere from their experimental techniques to the uplifting songs themselves and director Danny Boyle is ideal to helm something so song-centric when the songs are so great and even to the end credits where Hey Jude sweeps you up with that la-la-la-la loop and the audience we saw it with stayed to the very end not for any end credit but just to let the music wash over you.  Boyle's visuals are strong and the songs are well placed with Lennon's 'Help!' his personal plea when his fame was getting too much is played at a pivotal moment . On the flip side we'd quite happily live in a world where boybands from Blue, Five, 911, Worlds Apart never existed and lets be fair until we mentioned them they have been forgotten. Anyone remember Worlds Apart? No? Not even the boys who were in Worlds Apart remember Worlds Apart.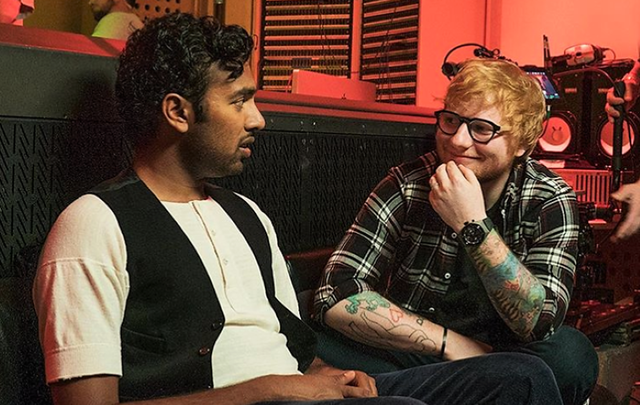 It's only when he goes out again strumming his guitar and singing Yesterday that none of his friends recognize the song but think it's fantastic. So from hereon he plunders the back catalogue of all The Beatles songs passing them off as his own (there's a great gag at the expense of Oasis) and in turn catching the attention of uber record rep Debra (Kate McKinnon) . So he's launched into a dizzying upward spiral of fame off the back of the Beatles songs that leaves his ex-manager Ellie behind.
But this is a Richard Curtis script and so there will be the expected story beats, so yes, we do have the unrequited love story that Jack has to decide between his musical success or getting together with Ellie and yes we do have the big declaration of love speech and yes, we do have the comedy sidekick here played by Joel Fry as Rocky.  Like all of Curtis films there's a lot to like and laugh at and there are some brilliantly funny scenes notably one where Jack is tries to play a song for his parents and neighbor but is constantly interrupted.  Ed Sheeran is enjoyably self deprecating in his role as Ed Sheeran and Kate McKinnon is cuttingly caustic.  Other elements don't work quit so well, the story has Jack flying back and fore from LA to the UK and back,  Joel Fry's Rocky is not in the same scene stealing league as Rhys Ifans Spike in 'Notting Hill' and the friends are underwritten to the point of invisibility and yet again though Lily James has landed roles in some high profile films (Mamma Mia Here we go again, Baby Driver, Cinderella) but here she doesn't really make an much of an impression.  Patel fresh off Eastenders is likeable and Curtis, having taken flack some years ago for an all white cast in Notting Hill, has made Yesterday suitably multi cultural.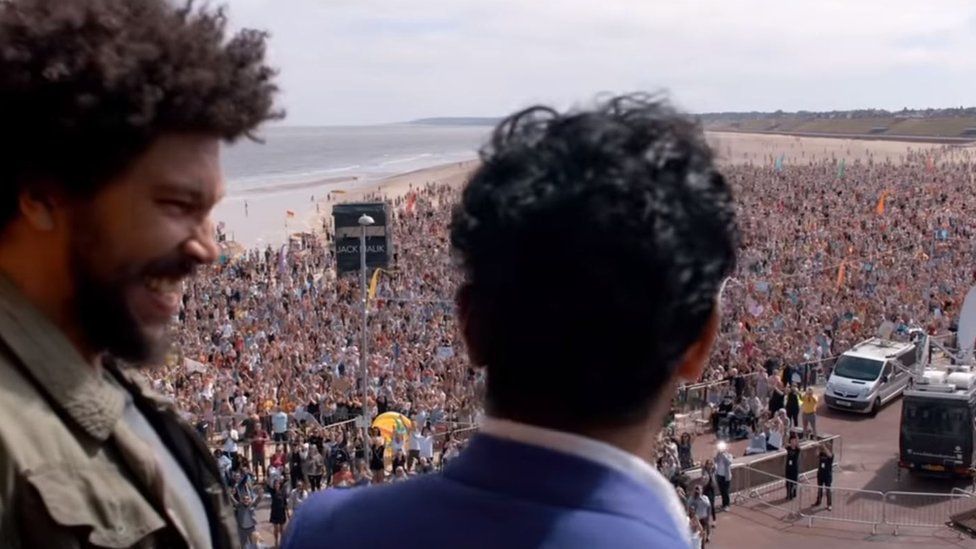 Yesterday is not on a par with Curtis best films 'Four weddings' & 'Love Actually' but his stories about love paired with music from the greatest band ever are the film equivalent of comfort food which is no bad thing.
Here's  the Yesterday trailer…….