So we've been running an intermittent series of actors best Bond films (see Sean Connery's HERE and George Lazenby's HERE) and now on the eve of what would have been the release of Daniel Craig's Bond film we look at what was the late Roger Moore's best Bond film but starting with the worst…….
7. Moonraker 
Moonraker was Moore's fourth Bond film of the seventies and for the first time it bought back a villainous henchman Jaws play by Richard Kiel yet here the producers jettisoned the villainy for comedy with him paired up with a pint sized love interest. He was more comic than anything else with him being given a ludicrous love story with a woman half his size that was played for laughs. The film came out two years after Star Wars which had steamrollered everything in its path and cast a shadows for years and let's be honest decades afterwards. As far as the studios were concerned Space was where it was at and the makers of Bond duly felt obliged to plonk Bond in to space with a daft climatic sequence of good guys vs bad guys with lasers. Yet despite this it still ended up with an Oscar nomination for its visual  effects losing to another space based flick albeit far superior. It was Alien.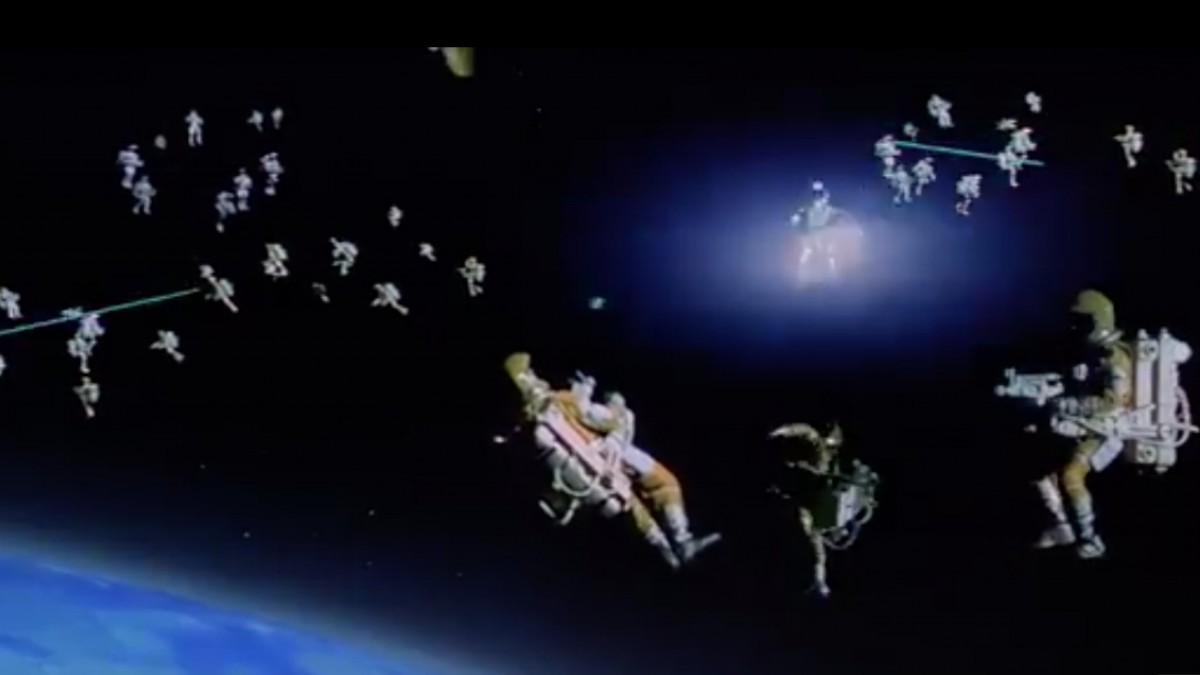 A View to a Kill
1985 would see Moore's final film as the superspy and he'd not been that keen on repeating it only too aware that at 58 he really was too old and he looked it too. With Christopher Walken as the villain aided by real life lunatic Grace Jones the plot centred on silicon valley culminating in an airship over the Golden Gate bridge with some decent model work. It was matched by an opening sequence on the Eiffel Tower with Grace Jones diving off the top and Bond racing through the streets of Paris in a car that got gradually demolished. It was a stunt that the makers had not fully informed the local authorities about and almost got the production shut down. Moore was at an age where he wasn't really able to sprint but waddle and stunt men now did pretty much everything.  Perhaps best of all is that the film had a great song which defied expectations having been performed by Brummie boy band Duran Duran.
5. Octopussy
Octopussy was based on a short story by Fleming and its title raised eyebrows at one point with the possibility that it would not get past the US censors. This would be Moore's sixth Bond film but by now he was out of contract and each film was now one on a single picture basis. So whilst Moore's agent, MGM and Cubby Broccoli negotiated they were also looking at other actors of which James Brolin was one. In the end a deal was struck with Moore and Octopussy went into production. India was to be the main location which had not been used by the franchise before but it did have the stunning hotel on the lake that was Octopussy's place. Maud Adams was the first Bond girl to return and the Bond girls were stunning especially in a fight sequence dressed in leather bikinis and saris and kicking ass.  The film had a decent pre-credit sequence with Bond flying a small jet through a hanger before it was blown up and was shot in the exotic locale of Northolt in West London.  The film also had a decent stunt sequence atop a plane in mid air. But the film had its accidents. Production designer had found himself on a plane which was hijacked in pre-production, another actor fell off a set and broke his arm and worst of all a stunt man clinging to the outside of a speeding train hit his leg on a bollard, breaking and and tearing a lump out of his thigh hospitalizing him for months. Perhaps what really let Otopussy down was that Bond,  a suave, cool lethal weapon of a man ended up in the climactic sequence dressed as a clown which really is unforgiveable.
4. For Your Eyes Only
By 1981 Moore was now well established in the role. The massive success of Star Wars had seen Bond in space with Moonraker but now it was time to bring him back to earth in a slightly more gritty film. For your Eyes Only had a number of firsts notably a second unit director John Glen promoted to director. It also saw art director Peter Lamont promoted to production designer.  It also saw a Bond girl Caroline Cossey actually tuning out to be a post op transsexual though in fairness you'd never have thought it.   Though the film bought it back to basics there wasn't that much  memorable about it perhaps a bonkers ski scene as Bond is chased down a bobsleigh luge by a skier and two motorbikes vied with a scene where Bond freefalls off  a cliff face with only a climbing rope to stop him plummeting to his death. For Your Eyes Only didn't have  the most memorable of villains either despite being played by Julian Glover who at one point had been considered to play 007 although ironically the set was visited by Pierce Brosnan whose wife had a small role in the film.  French actress  Carole Bouquet as the lead Bond girl was stunning and it was no surprise that she went on to be the face of Chanel afterwards but probably for the first time Moore was starting to show his age and the film wasn't helped by a wholly lacklustre theme tune supplied by Scottish warbler Sheena Easton.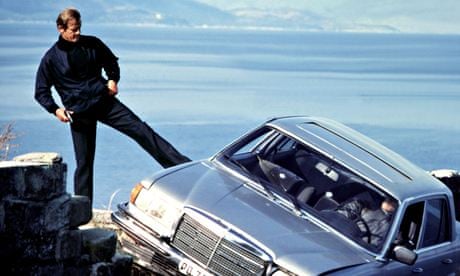 3. Live and Let Die
Moore made his Bond debut with Live and Let Die set amongst the Caribbean gang boss it mercifully held off from the racist overtones of the novel. It had a great cast with Yaphet Kotto as the villain Mr Big and a memorable henchman with a claw hand that would be a precursor to Richard Kiel's Jaws. Jane Seymour was Solitaire the tarot totting love interest and Madeleine Smith appeared as one of Bond's early conquests unzipping her dress with his magnetic watch – although unusually the gadget maestro Q does not actually appear and providing comic relief was the great Clifton James as the good ol boy Sheriff Pepper who proved some poplar that he would return in The Man with the Golden Gun. Moore was 45 years old when he made his Bond debut , the oldest actor to date to do so but he made the role his own almost from the get go. Live and Let Die had a number of decent set pieces of which most memorable was Moore (or Moore's stuntman) striding across the backs of a bunch of alligators in order to escape a scene which took several takes with one of the gators snapping at the stuntman's heels which was left in the film. Its voodoo influenced storyline saw shrunken heads firing bullets from their mouths and a Voodoo Doctor falling into a coffin of snakes. Stunt wise the film had a great speed boat chase with a jump that set a world record and lets be fair Paul McCartney's still remains probably the best kick ass Bond theme ever!
2. The Man with the Golden Gun
With the success of Live and Let Die and Moore 's  incarnation as Bond getting the thumbs up work quickly began on the follow up The Man with the Golden Gun which had been Ian Fleming's last novel.  A recent story set in Jamaica the producers want to change it and Cambodia  was considered but was so unstable that they even looked at Iran before settling on the exotic locale of Phuket which at the time not on any tourist bucket list but was remote and difficult to access.  Christopher Lee was ideally cast as the assassin Scaramanga and was one of the more memorable villains of the franchise and was teamed up with the midget Nik Nak played by Herve Villehaize a midget with an eye for the ladies who lived the high life all night out in Phuket when the crew unbeknown to them stayed in a makeshift hotel which had formerly been the local brothel.  Perhaps the highlight of the film was the car stunt which had Bond driving a car over a broken bridge turning 180 degree mid air. This was no fast and furious CGI enhanced effort. Done in real time by a stuntman called 'Bumps' its had the crew on edge with cranes, ambulance, Frogmen et al on duty ready for any accident. As it was it went so well that director Guy Hamiliton considered doing it again as it just looked too perfect. Added to this Britt Eckland and Maud Adams in the first of her two Bond appearances (the other was Octopussy) and a comic light relief from Clifton Pepper as a good ol' southern boy cop who had proved so popular in Live and Let Die that they bought him back for Golden Gun. And it had a kick ass theme tune too by Lulu of all people who would wait for about another 25 years til she had a decent song albeit it was tottering round with Take That presumably wondering why a Scottish cleaner was on the stage with them. By now Bond was already beginning to veer into Moore making light of the role on screen but here it was perfectly done.
The Spy Who Loved Me
By the time Moore had made his third film as Bond he had hit his stride and tone. Knowing that he was never going to topple Connery director Guy Hamilton had persuaded Moore to play to his strengths and to play up the sheer daftness of the secret agent Bond who was known by every barman in the world.  Released in 1977 the year of the Queen's silver jubilee the film's opening sequence was a bravura one with Bond escaping a bunch of machine gun toting skiers culminating in him skiing off a cliff edge to seemingly certain death only for that iconic moment when the parachute opens with the Union Jack resplendent. 'Nobody does it better' sang Carly Simon over the titles. Bond was back and he was defiantly British. The film saw the opening of a sound stage dedicated to the franchise known as the 007 stage and was the biggest in Britain understandably so when it ended up housing two submarines in the film climatic sequence and lets not forget Bonds most bonkers car that turned into a submarine! The film also saw two of the best and most stunning Bond girls with both Barbara Bach and Caroline Monroe and a brilliant villain. Jaws, played by man mountain Richard Kiel and his set of metal gnashers, was and remains one of the iconic villainous sidekicks that had not been bettered since Goldfinger's oddjob. The film fared extremely well at the box office even up against the juggernaut that was Star Wars.