'The name's Bond, James Bond' and immediately Sean Connery became a cinematic icon. But his portrayal of the suave superspy belied the actors origins.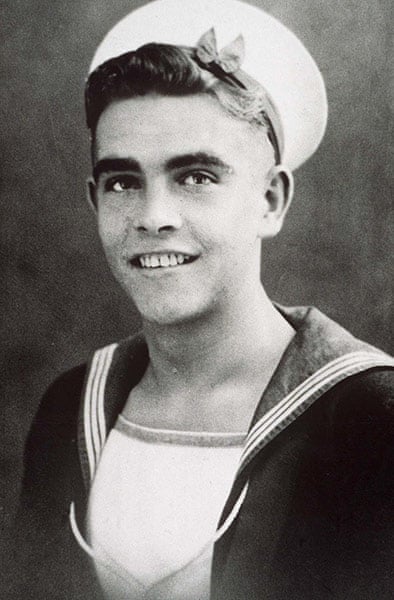 Born Thomas Sean Connery on 25th August 1930 in grew up on a tough estate in Edinburgh leaving school at 14 with no qualifications to work as a milkman before joining the Navy in 1948 where he got his two tattoos 'Scotland forever" and "Mum & Dad only to be discharged on medical grounds (stomach ulcers). He worked in several other jobs including truck driver and lifeguard all the time having an interest in bodybuilding which landed him occasional work as a life model and took part in the 1953 Mr Universe contest but didn't win. His interest in sport had also extended to football where he was even offered a contract with Man Utd by Matt Busby but turned it down.
The Mr Universe competition had been staged in London and having an interest in acting Sean Connery auditioned for a stage play landing a role in the chorus before taking elocution lessons and landed  further roles in repertory theatre before getting minor TV roles with his first credit in 1957 in No Road Back. His physique land him the lead role as a boxer at the end of his career in the BBC drama Blood Money  a reworking of Requiem for a Heavyweight which had starred Jack Palance. It raised his profile making films with a director who would be pivotal. That director was Terence Young who would direct the first Bond film, Dr No. Before that he would make a few other films notably one where he played opposite Lana Turner whose gangster boyfriend thought the pair of them were having an affair and it was rumoured that the gangster pulled a gun on Connery before the actor disarmed him.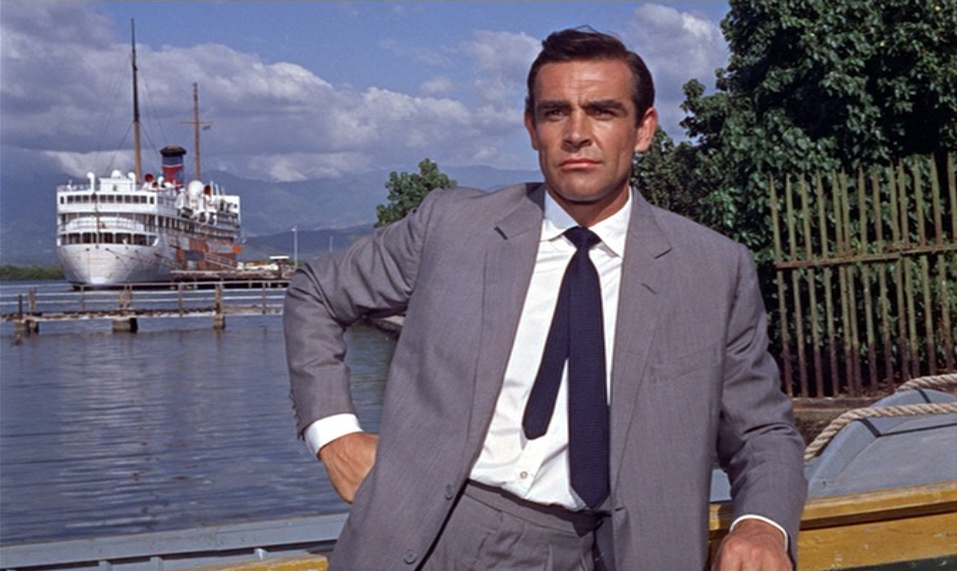 By now Sean Connery was 30 and it was then that he would get the role that would change his life. There were a number of higher profile actors up for the role of James Bond including Richard Burton, Rex Harrison and even Cary Grant  but it was producer Cubby Broccoli wife who persuaded her husband to cast Sean Connery because of his sex appeal much to the disgust of author Ian Fleming who regarded the actor as little more than a stuntman. Fleming would soon change his mind on seeing the film even going as far as to give the character a Scottish background in later books. The film was a very much different film to what we see now as this first film was made on a small budget and was released in the UK in 1962 becoming a hit and did well in the US too. It was the first of five Bond films he would make in succession which made him a huge star which saw directors such as Hitchcock cast him as the lead in his film, 'Marnie' a psychological thriller which allowed him to flex his acting muscles. 1962 also saw him marry Diane Cilento with whom he had a son, Jason, who also became an actor.
By now Sean Connery was bored of Bond and feared being typecast (in one film he had almost been attacked by a real shark when safety measures had failed) dropping out for George Lazenby to take over only for Connery to be lured back one last time for 1971's Diamonds are Forever for which his agent landed him his biggest paycheque to date, $1.25m!
The 1970's saw Sean Connery able to command star status and the appropriate fees and appeared opposite  his friend Michael Caine in 'The Man who would be King' and also appear in director John Boorman's  truly bizarre 'Zardoz' wearing only a pair of red speedos. Far better was 'Robin and Marion' as a mature version of the Sherwood forest fighter and there were also a number of other decent films too that included all star cast films,  'A Bridge Too Far' and 'Murder on the Orient Express'.  However 1973 also saw him divorced from Diane Cilento amid rumours of his affairs and violence towards her and he remarried in 1975 to artist Micheline Roquebrune until he died.
By the Eighties saw him taking more supporting roles and even cameos in films like Terry Gilliam's excellent children's film 'Time Bandits'. But he was lured back again into playing Bond and it really was for one final time and for a huge fee for Never Say Never Again a deliberately ironic title in a film that was a rehash of Thunderball and had come about due to a legal fallout over the rights to the film that enabled Kevin McClory to make his version.  But it was 1987 that saw him finally recognised for acting winning an Oscar for Best Supporting Actor as an Irish cop (albeit still with a Scottish accent) for Brian DePalma's blockbuster The Untouchables with Kevin Costner whose star at that time was shining bright. It complimented the BAFTA he had won for 'The name of the Rose' an adaptation of a Umberto Eco novel that saw a fledgling Christian Slater co-star.
With his profile riding high again Sean Connery appeared in a number of successful crowd pleasers most notable as Indiana Jones father in 'Indiana Jones and the Last Crusade' which Spielberg had intended to be the final part of a trilogy. From there Sean Connery made a number of films that varied from hugely enjoyable (The Hunt for Red October) to disappointing box office bombs (The Avengers). But it was 2003 that bought his career to an end when he took a role as executive producer on 'The League of Extraordinary Gentleman' an adaptation of Alan Moore's graphic novel. Rumours were of spectacular fallings out with director Stephen Norrington and Connery would publicly decry the director during the films marketing. Connery so hated the experience of making the film that he never made another film again save for a few voiceovers. Not even Steven Spielberg could tempt him out of retirement for a fourth Indiana Jones film.
He had also turned down the role of Gandalf in the Lord of the Rings trilogy and had been considered to play the gamekeeper in 2012's Skyfall but by then he had left Hollywood behind preferring to play golf in his homes in Spain and the Bahamas where he eventually moved having  been living in Spain for some years but lost a lot of money in the countries notoriously dodgy land laws.
Sean Connery was proudly patriotic voicing his support for Scottish Independence though not going as far as living in Scotland having become a tax exile yet still sending funds to the Scottish Independence party until new legislation prevented his large donations. It was this that saw Labour put a block on him being offered a Knighthood which he did eventually get in 2000.
Having been ill for some while Sir Sean Connery died in his sleep at his home in Nassau, Bahamas. He was 90 years old,