So she doesn't seem to be doing herself any favours in what has been an increasingly unsavoury divorce carried out in the public eye and now it appears that Amber Heard imprisoned could be a very real possibility if reports are anything to go by. In fact Amber Heard imprisoned for up to three years if she is proven guilty of manipulating evidence against Johnny Depp.
Heard and Depp's divorce proceedings all began back in 2016 when Heard reportedly first made claims of physical and verbal abuse during their short-lived marriage none of which put Depp in a sympathetic  light but appears that her allegations might be utter rubbish and in fact it might be Depp who was the victim of her abuse with a tape already having leaked with her purportedly saying no one would believe him. And now it appears that is  only the beginning of Depp take a stand against her very public accusations and has now launched a $50 million defamation lawsuit against Heard over the abuse claims.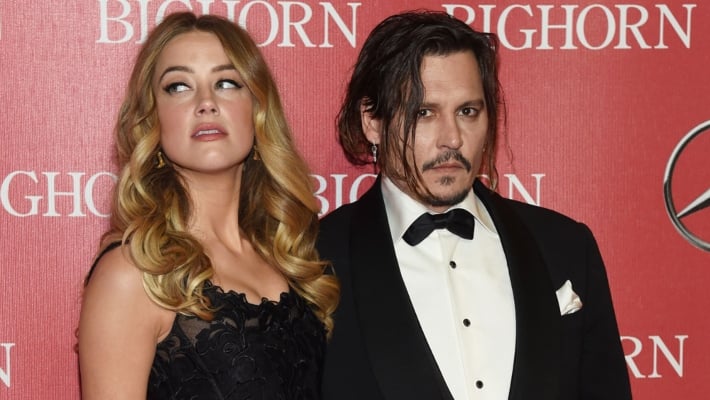 The original accusation is that Heard alleging that she suffered two black eyes from Depp the night before appearing on "The Late Late Show with James Corden" way back in December 2015. Since then a court document has been submitted by Heard's own stylist Samantha McMillen stating that the actress "did not have any visible marks, bruises, cuts, or injuries to her face or any other part of her bod." Now this may all seem straight forward disapproval of Heard's allegation but in California to fake such an injury is dealt with extremely seriosuly when the 'victim it attempting  to obtain a restraining order being  classed as a felony which in turn carries a maximum sentence of up to three years. so Amber Heard imprisoned would leave any appearance in Aquaman 2 unlikely.
source: International Business Times