Written and directed by Lara Gallagher, Clementine is her debut feature film after a series of short films (the last one being back in 2014). Starting with Karen (Otmara Marrero) in a film clip of a dreamily happy moment from her relationship with her older artist girlfriend (Sonya Walger) it's a short lived moment in the film as unfortunately Karen has been dumped. She seeks solace by  breaking into her now ex-girlfriends woodland set holiday home where she finds a stash of cannabis and a gun set up  to play a part later in the film.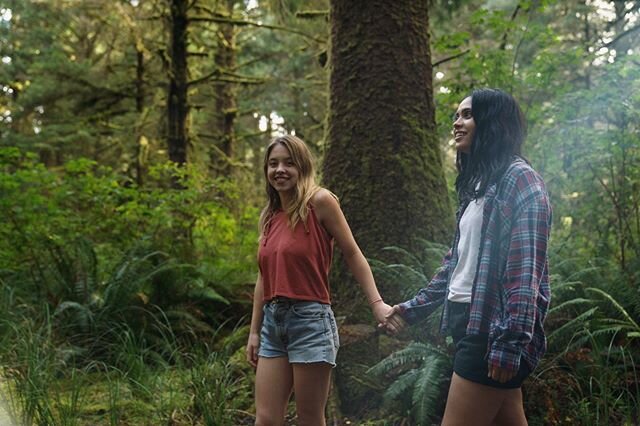 Languishing in the holiday hideaway Karen battles with her break up she comes across Lana (Sydney Sweeney) looking for her dog, Bingo, (presumably because like most dogs it leaves Number 2's everywhere) Lana has something of the Lolita about her despite saying she's 19 years old and the pair develop a friendship that will go beyond platonic as they get to know each other. But it's further complicated by Beau (Will Brittain) as some sort of odd job man turning up to trim branches and wangles his way into their story.  Karen struggles with her break up whilst Lana has a more mysterious background which comes out in one of those big dramatic speeches allowing an actress full dramatic rein as she reveals a secret that drives the final act of the film.
Lara Gallagher has captured some nice moments but doesn't capitalize on any intrigue to Lana's own story and  Clementine is one of those, low key indy films about relationships that has a dreamy quality but mostly just potters along for most of its ninety minute running time and anyone looking for a compelling narrative that pushes the story along are likely to be disappointed but Sydney Sweeney is intriguing in an ambiguous role.
Here's our interview with director Lara Gallagher…….
Here's the Clementine trailer……