Christopher Plummer having started his screen career in 1953 would, by 1965, be the male lead in The Sound of Music which, when adjusted for inflation, remains one of the highest grossing films of all. He hated the film.
Born Arthur Christopher Orme Plummer in Toronto on December 13th 1929 he was an only child and was the great grandson of Canada's third Prime Minister, John Abbott. Growing up in Quebec be became bilingual in both English and French and after he had left school where he studied piano he would dedicate himself to acting after joining  a theatre repertory company where he made his stage debit in 1954 and would get to play on Broadway. He worked extensively in theatre in Shakespearean roles and in 1959 he was nominated for a Tony award as best Actor having been directed by Elia Kazan. At the same time he began working for the RSC in the UK. He had married his first wife Tammy Grimes in 1956 having his first and only child with her – Amanda who would follow her father into acting also most notably as Honey Bunny in Pulp Fiction. But by 1960 he had divorced Grimes and in 1962 married Patricia Lewis.
His theatre work was supplemented throughout the fifties by working on many TV series throughout the Fifties and early sixties (his film debut was in 1958 and ironically in a film called 'Stage Struck'), until THAT film came along. An adaptation for a Rogers & Hammerstein musical The Sound of Music would Christopher Plummer's breakthrough film yet he was initially reluctant to take to accept the role. Having rehearsed extensively on his singing, the only reason why he accepted the role,  he was furious to find that his voice had been dubbed. His contempt for the film continued for decades often referring to it as the Sound of Mucus but over the years his iciness towards the film thawed acknowledging the great work that the highly regard director Robert Wise had done as well as his enduring friendship with its star Julie Andrews which lasted to his death. A few years  later, though he had divorced Lewis in 1967, in 1968 he was appointed Companion of the Order of Canada.
The films enormous success found him in demand and having married for a third and final time in 1970 to Elaine Taylor he would appear in a number of well regarded and commercially successful films that included Battle of Britain (1969) , Waterloo (1970), The Man who would be King (1975) the excellent though under rated The Silent Partner (1978) and the landmark TV series 'Jesus of Nazereth'. It also saw him appear opposite Peter Sellers in 1975's 'The Return of the Pink Panther'.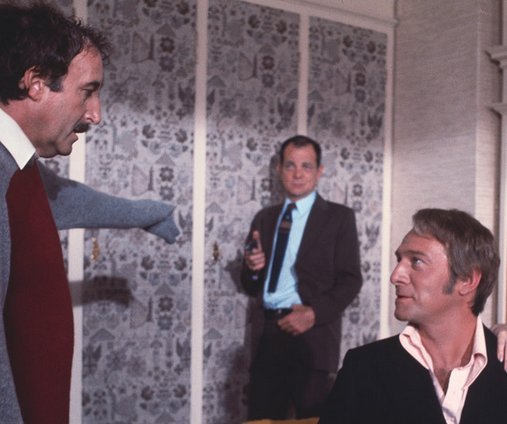 But the 80's saw the decent roles start to ebb away in a decade of utterly forgettable films and it wasn't until the 90's when a role in 'Star trek VI' put him back on the radar of a younger generation of fans. It was followed by a number of very good films that included Spike Lee's 'Malcolm X' (1992), 'Twelve Monkeys' (1995) and 'The Insider' (1999) and throughout the decade he continued working in theatre which this time won him a Tony award in 1997 and he would win again in 2002 and 2004.
Though 2001 saw him receiving the Governor General's award for Lifetime Artistic Achievement the Noughties saw him in more average films although he did branch out into voicing animation most notably Pixar's excellent 'Up!'(2009). But it would be the following year that would really bring him the highest accolade when he was nominated for his first Oscar for 'The Last Station' which he lost to Christophe Waltz' barnstorming role in Tarantino's 'Inglourious Basterds'.  But his disappointment would be short lived when two years later he was again nominated and winning his first and only Oscar as Best Supporting Actor for 'Beginners' as a pensioner finally coming out. At 82 years old, Christopher Plummer was the oldest ever recipient of the award, a feat which still stands.  Six years later he would repeat the record at 88 years of age becoming the eldest ever Oscar nominee for Ridley Scott's 'All the Money in the World' (2017) as well as earning BAFTA and Golden Globe nominations for the role.
It was all the more remarkable that the film had already been shot with Kevin Spacey in the role until allegations of sexual misconduct broke about the actor. He was replaced by Plummer who was hired to play the role with every scene reshot in just nine days only a matter of weeks before the film was to be released. His last really notable role was in the enjoyable whodunnit 'Knives Out' (2019) and was filming 'Heroes of the Golden Mask' though it is not known whether he had completed work on what will be his final film.
Highly regarded by all in the industry and respectful of his craft he died peacefully at his home in Connecticut with his wife Elaine Taylor at his side. He was 91 years old.