With Johnny Depp's defamation case against the Sun newspaper for labeling him a wife- beater beginning to draw to a close both parties must be wondering whether it was all worth it. Court cases such as this in the US are limited in the amount of detail that can be reported something which the press in the UK are not confined to which means that the details of the case in all its tawdry detail have come spilling out all in its unedifying  minutae and all of it damaging. With so much muck being thrown around that the court must look like those gargantuan custard pie fights seen in the movies but here replaced with faecal matter. Ironic when one allegation from Depp has his former wife Heard allegedly emptying her bowels on their martial bed. Add to this her violent outbursts, propensity for name calling, alleged affairs with co-stars like James Franco or billionaires like Elon Musk and it casts her in a pretty poor light. That said Depp doesn't come out any better with the actor publicly acknowledging his frequent drug usage, heavy drinking and Heard suggesting just how insecure he is wanting to check her scripts in case there's any nudity or love scenes he can prevent.
As an actress Heard's career has had a number of award nominations – unfortunately they are the of the stature of MTV Best Kiss nominee for Aquaman or worse still a Razzie award for Worst Actress in 'London Fields' – a film notorious for having the second worst US box office opening of all time. Admittedly she is 23 years younger than Depp who had begun acting two years before she was even born so has plenty of time to catch up with Depp who as an actor  certainly has more credibility with three Oscar nominations, 8 Golden Globe nominations with one win and three BAFTA nominations too in a career that started all the way back in with the 80's horror classic, 'A Nightmare on Elm Street'.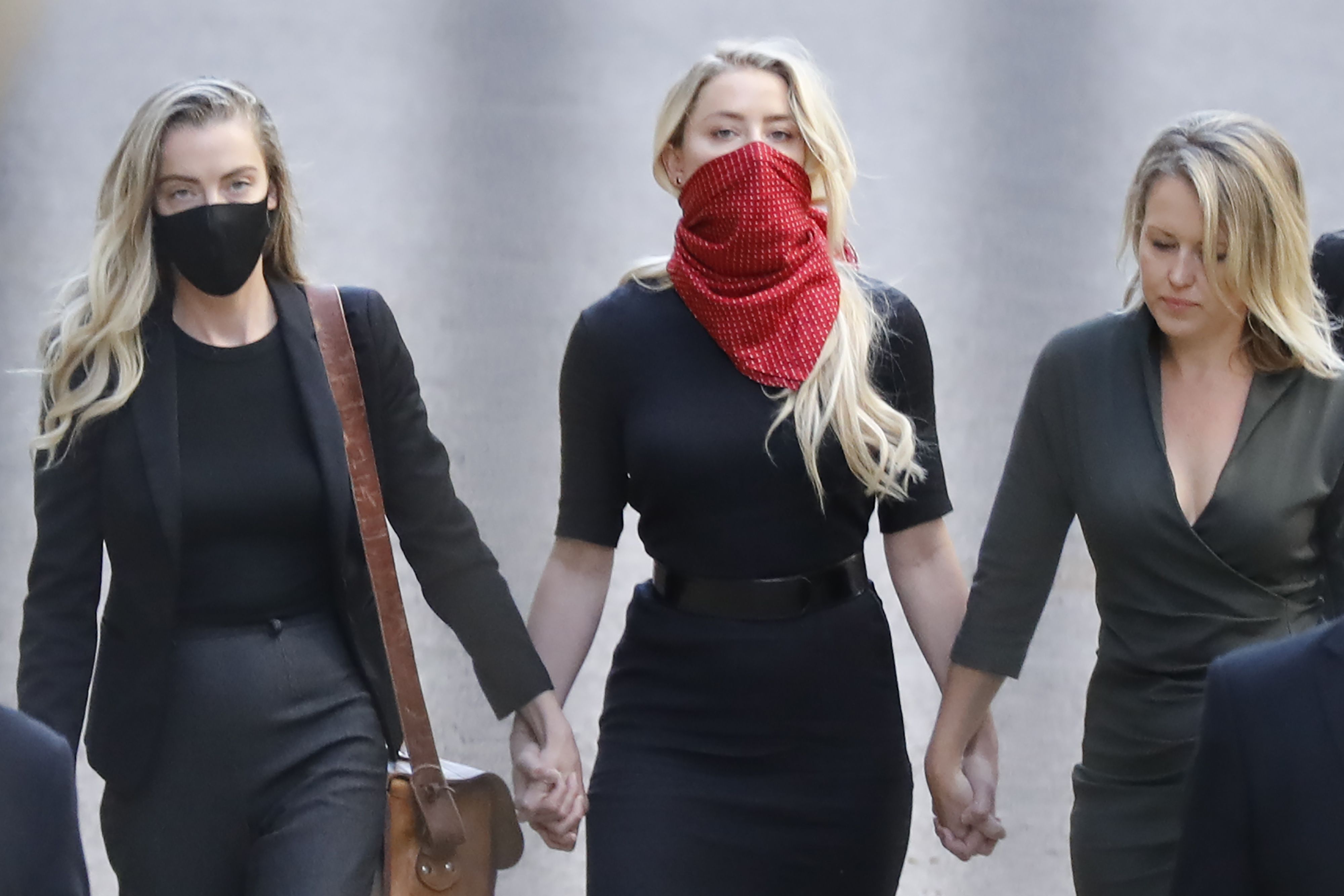 In that film Depp came to a grisly demise and it was a fitting start to perhaps how both their careers might end after the fallout of this libel case. Depp has perhaps the most to lose. Indelibly associated with Disney's immensely successful 'Pirates of the Caribbean' franchise it earned him a fortune in back end pay deals that went into eight figures. He also appeared in a significant  role in Warner's Fantastic Beast franchise which is only two films into a projected five film run – it will be another big earner for both the studio and him. Both franchises are family favourites and Disney especially might be re-considering their association with an actor now known for prolific drug use and should he lose the case against the sun risk being labelled as a wife beater and a huge bill. For Heard with almost 50 films to her credit many of which are almost instantly forgettable but she has landed a big role in the hugely successful Aquaman of which a sequel will go into production shortly. But will Warners want to be associated with an actress with an alleged violent temper and who, according to Depp, has been extremely fluid with the truth about how she got her facial bruise potentially arising from clever make up than any Depp has been accused and who he also suggests mistakes a bed for a toilet. There has already been rumours of recasting her role in Aquaman. If Depp wins then this will only strengthen his forthcoming US court case against Heard where she possibly faces jail as we reported HERE and her allegation that her black eye were due to his jealousy fuelled temper.
If nothing else it shows the power of the UK press to print allegations that sees the newspaper in the dock and possibly losing in court….. and not for the first time (Elton John sued the paper in 1987 for some outrageously libelous claims which he won and was awarded £1,000,000 in damages). And therein lies the quandry – do you go to court and risk your dirty lined being aired in public in all its poo stained glory but possibly winning your case and awarded damages or do you regard it as today's news and tomorrows fish & chip paper and just moving on with your life but with the public believing what they've read in a tabloid?
We'll soon know the result and its court case fallout…….if nothing else there's sure to be a film made out of this.