Universal studios were the home of the classic monster movies and having had huge success with Bela Lugoisi as Dracula and then Boris Karloff in Frankenstein the studio looked to the stories of Edgar Allan Poe of which a few silent films had been made with little fanfare. But Poe had plenty of source material and Lugosi and his director Robert Florey who had left the Frankenstein project were keen to make Murders in the Rue Morgue in 1932. Universal felt they were onto a sure-fire winner with the Lugosi/ literary adaptation combo.
Murders in the Rue Morgue directed by Robert Florey would star Lugosi as a archetypal character type that would become a mark of his work namely the mad doctor. Lugosi In each of the three Universal Poe films, played a variation on the theme of the lunatic scientist. It was to become a staple of Lugosi's career playing them in  White Zombie (Victor Halperin, 1932), The Phantom Creeps (Ford Beebe, 1939), The Devil Bat (Jean Yarbrough, 1940), The Corpse Vanishes (Wallace Fox, 1942), The Ape Man (William Beaudine, 1943) and Return of Ape Man (Phil Rosen, 1944), Voodoo Man (William Beaudine, 1944), Mother Riley Meets The Vampire (John Gilling, 1952), and Bride of the Monster (Ed Wood, 1955) most of them increasingly worse as his career went downhill. Murders in the Rue Morgue saw Lugosi play a mad scientist running a twisted carnival sideshow in 19th century Paris and murdering women to find a mate for his talking ape attraction. The three Poe films were very loose adaptations of the original stories and at best were 're-imaginings' that sometimes used only the title and Poe's name to draw in an audience.
In Murders in the Rue Morgue Lugosi would play a mad scientist running a twisted carnival sideshow in 19th century Paris and murdering women to find a mate for his talking ape attraction. Robert Florey's Murders in the Rue Morgue, kept Poe's fascination with violent great apes, but the film is clearly inspired in both story and style by Robert Wiene's 1920 classic, The Cabinet of Dr Caligari with its use of German Expressionism . Rue Morgue had obvious racial undertones too with Lugosi's East European Dr Mirakle equated with his big horny ape Erik via their ludicrous bushy eyebrows drawing a parallel between Mirakle as an uncivilised foreigner.   And an early scene where he viciously tortures Arlene Francis's prostitute equates him with the species he hopes to produce through his experiments – neither wholly human nor wholly animal but totally monstrous. The ape / human parallel had been seen in the previous year's King Kong and would recur in later films such as Ed Wood's Bride and the Beast in 1958.
Audiences greatly enjoyed  Murders in the Rue Morgue but the critics and the studio far less so and it would be Florey's last film for Universal. Lugosi was still in favour though and would go on to shoot the Poe-themed horror film and smaller budgeted 'The Black Cat'. However it was the start of his fall from favour as he took second billing to Boris Karloff in a nightmarish psychodrama that became Universal's biggest hit of 1934 in a tale of a satanic necrophiliac architect (Karloff) locked in a battle with an old friend (Lugosi) in search of his family. The Black Cat is now something of a cult film and greatly loved by fans of the classic monster era . It is also one of Lugosi's greatest performances. It would be Lugosi's and Karloff's first of several films together and the studio were keen to capitalize on their two stars playing on the success of Frankenstein and Dracula. Karloff revels in the role of the devil worshipper (based on showbiz Satanist Aleister Crowley).  The film was stuffed full of scenes of sexual perversion, black magic, animal cruelty and suggested necrophilia that led to its gruesome climax where a character is skinned alive.
The third film is Lew Landers' The Raven in 1935 where Lugosi continues to play a mad doctor except this time Karloff plays the empathetic monster. By now Karloff's career had really taken off and Lugosi's was on the slide being paid half that of his co-star.  Behind the scenes Lugosi felt much animosity towards Karloff and it spilled on to the screen. Lugosi's surgeon Dr Richard Vollin resents  Karloff's pitiful killer-on-the run Edmond Bateman who asks the Dr  to change his looks in an attempt to evade capture for his crimes. Vollin agrees but cuts a nerve to disfigure the killer which allows him to blackmail the unfortunate Bateman – who has to obey Vollin's command and only then will the surgeon undo the damage to Bateman's face that he caused in the first place. The Raven was regarded as so grotesque that all American horror films were banned in the UK for two years!
But by now Lugosi was being typecast and his waning career continued to decline. He would continue to play support to Karloff in many more films including The Invisible Ray (Lambert Hillyer, 1936), Son of Frankenstein (Rowland V. Lee, 1939), Black Friday (Arthur Lubin, 1940), You'll Find Out (David Butler, 1940), and The Body Snatcher (Robert Wise, 1945), before his final film in the lamentable Ed Wood film, 'Plan 9 From Outer Space' in 1959.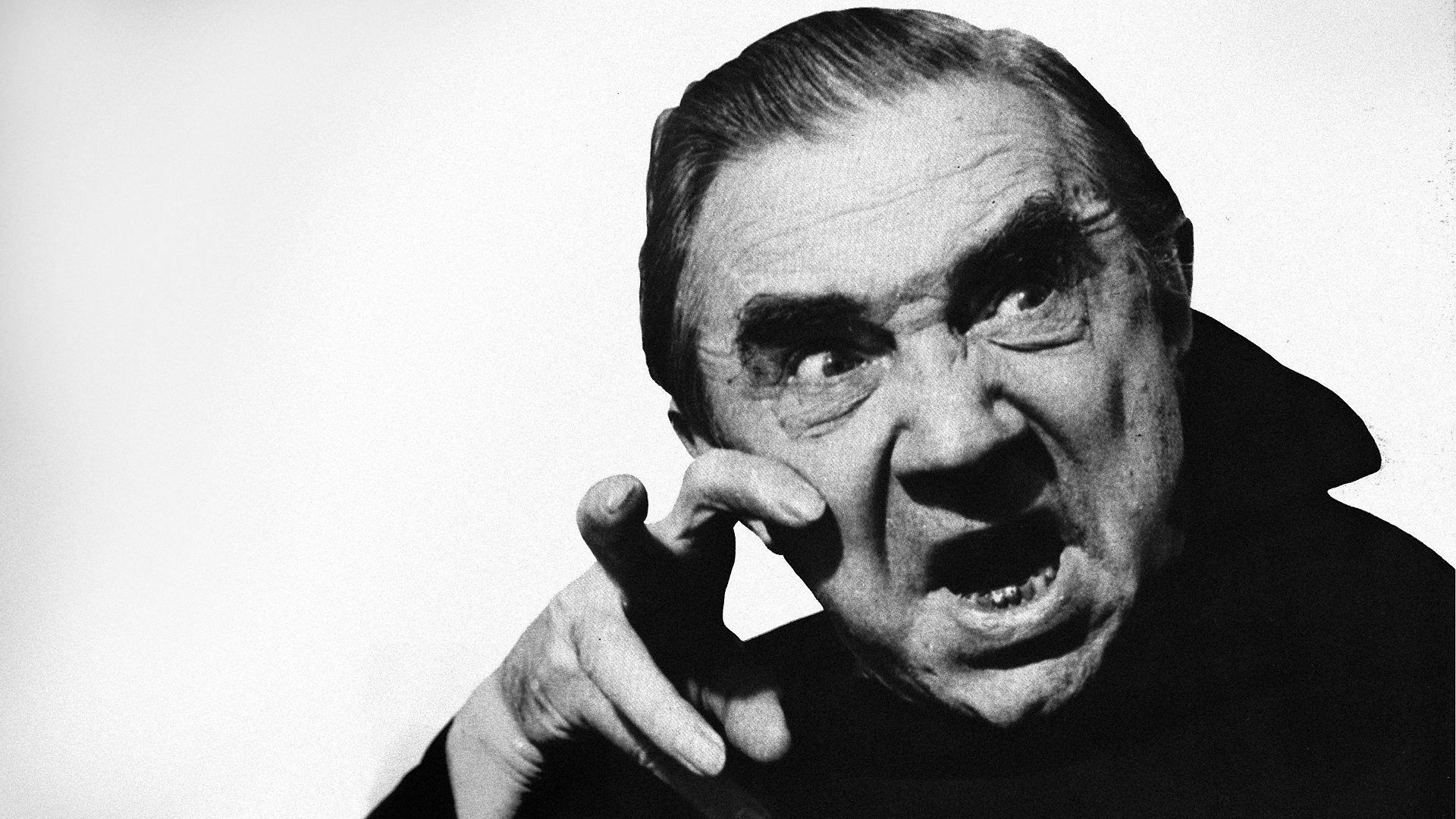 The Three Edgar Allan Poe adaptations is a great blu-ray set presented from a 2K scan  with a number of decent bonus features that includes three commentaries (one for each film) with a wealth of interesting facts. There's an interview with horror supremo Kim Newman with a fascinating as always insight to the films but perhaps less impressive is a video essay by Kat Ellinger which comes across as dry and academic sounding more like a film student's thesis with a few interesting tit bits. More unusually is a radio series episode of The The Balk cat with Peter Lorre, an episode of Inner Sanctum mysteries with Karloff  and another with Lugosi reading The Tell Tale Heart- all of which are rare novelties which are worth a listen. There's a lot of love gone into this blu-ray and these are films that were sandwiched between Dracula / Frankenstein before the Universal classic monsters The Mummy, The Wolfman , The Invisible Man that followed and in that regard this makes this trilogy of films all on one disc something of a must buy.
3 BELA LUGOSI FILMS DISC SET IS AVAILABLE ON BLU-RAY FROM 20TH JULY 2020