So have looked at Sean Connery, George Lazenby , Roger Moore and Timothy Dalton's Best and Worst Bond films its now time to see what is Pierce Brosnan's best Bond film ….so starting with the worst…….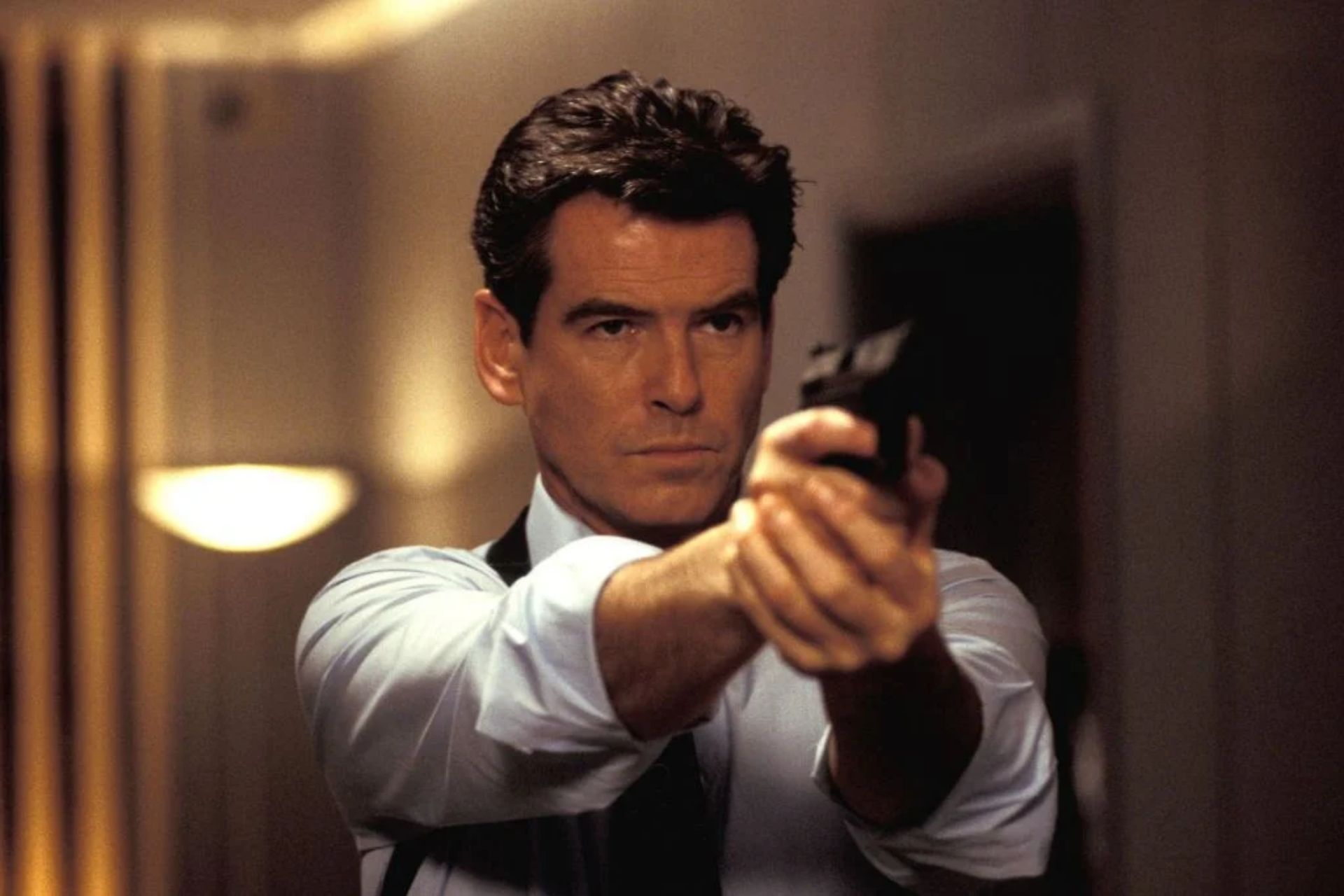 The World is Not Enough
Since Brosnan had taken over  the role the producers had been turning out a Bond film every other year and this would be his third outing and perhaps was the one that put the writing on the wall. For the first time Bond would face a female villain to defeat played by Sophie Marceau, nothing wrong with that but she didn't really carry an air of any menace and perhaps most disappointingly was that having cast the great Robert Carlyle as her villainous sidekick he would have been far better as the lead bad guy. The Bond girl would be Denise Richards improbably cast as a scientist named Dr Christmas Jones seemingly for the sole purpose of an innuendo laden pay off line but soon became the damsel in distress reduced to wearing a wet T-shirt and screaming. Add to this a dirge of a theme tune aptly sung by Garbage  and it also saw the last performance of a clearly unwell Desmond Llewellyn handing over to John Cleese as Q and it did not bode well. Directed by Michael Apted who was far better known for his dramas but especially his landmark 7up documentary series he was not ideally suited to the action set pieces as seen with a particularly anaemic speedboat chase along a grey overcast Thames ending at the Millennium dome which was shoe horned in. Yet despite all this the film was the second highest earning Brosnan Bond film.
Die Another Day
Brosnan's last film as Bond and not the best of films to leave on. For the first half it's fine with Halle Berry as a feisty US agent Jinx rerating the moment when Ursula Andress emerged from the sea in Dr No and was a fitting counterpart to Bond that there were rumours of a spin off which never appeared. The film significantly saw other strong females actresses including Madonna who sings the half decent theme tune as well as gave good account of herself as a fencing instructor. It also saw Rosamund Pike, only 23 years old at the time, land the villainous female role. She had only appeared in a few TV dramas and ended up fighting in a crop top with Halle Berry similarly attired and its difficult to see her allowing herself to be seen like that in roles now. She was one of the very few actresses who would go on to have a successful career portraying strong independent women. But the point of no return arrived with John Cleese now cast in the role of Q as Desmond Llewellyn had passed away and was the last link with the Bond of old. It was oddly fitting that a comedian would introduce the ludicrous invisible car almost as though the film makers had run out of ideas about what gadgets were left for the car to have. Unforgiveably Die Another Day had a notoriously poor bit of CGI work with Bond para-surfing a tidal wave and convincing no one. And then there's the villain Gustav Graves (Toby Stephens) played like a sort of  arrogant public schoolboy who might be expected to become leader of the Tory party yet here in a bizarre plot twist has had gene therapy to change him oriental features to a pasty faced Brit and then saw him in the climactic scene wearing some sort of prototype iron man outfit that looks it was a failed school project made from meccanno and plastic packaging from a supermarket ready meal. …..and yet Die Another Day was by far the highest grossing of all of Brosnan's films
2. Tomorrow Never Dies
Made in 1997 and with Murdoch's Sky satellite TV sucking up the rights to sport and giving the terrestrial channels a run for their money it was obvious that Tomorrow Never Dies would have a media mogul as its villain and Jonathan Pryce made a memorable one orchestrating international incidents presumably for the purpose of pay per view. Bond girls would be a vapid Teri Hatcher who had made her name in a successful TV series of Superman and far better was Michelle Yeoh as a kick ass undercover agent. Some decent set pieces notably one with Brosnan and Yeoh handcuffed to a motorbike and pursued by a lethal low flying helicopter made this a decent Bond film and yet Tomorrow Never Dies earned the least of all of Brosnan's films as Bond.
And the best is undoubtedly………
Goldeneye
There had been a six break between Dalton's last Bond film and Brosnan's debut the longest there had ever been in the franchise but Goldeneye did not disappoint. A stunning opening sequence starting with a bungee jump down the sheer face of a massive dam made an impact on audiences and remains probably one of the finest stunts to ever open a Bond film. What followed didn't disappoint with brilliant action set pieces, notably a car chase with Bond driving a tank destroying any building in his path all orchestrated  by director Martin Campbell and the film earned two BAFTA nominations so it was little surprise that the producers bought him back for Daniel Craig's debut in Casino Royale.  Sean Bean as a rogue 00 agent was a believable counterpart and Famke Janssen as a psychotically sexually aggressive  villainess was even better serving to secure her roles in a number of big films afterwards including X-Men and the Taken films. The attractive Polish actress Izabella Scorupco didn't fare quite so well, still good in her role but suffered the fate of being Bond's eye candy and little else. The film also saw Allan Cumming and Robbie Coltrane polishing their Russian accents but both enormously entertaining but the film also saw Judi Dench make her debut as M and making the role her own .  Goldeneye earned more than double Dalton's last film as Bond and Brosnan's future in the role was assured. Unfortunately as we've already seen his films suffered from ever diminishing returns.
Click HERE for Sean Connery's best Bond film
Click HERE for George Lazenby's s best Bond film
Click HERE for Roger Moore's best Bond film
Click HERE for Timothy Dalton's best Bond film