Well let's be honest when it comes to movies 2020 has been a year like no other. For us the omen was there when, suitably enough on Friday 13th March 2020 we had a notification that the premiere of A Quiet Place II that night was cancelled and shortly after the UK's  1st national lockdown was announced with cinemas closed and a trickle shortly to become a flood of movies would have their intended release dates change……. and changed  ….and changed again. A brief respite and a brave move by Warners to release Tenet in cinemas prompted a small resurgence in film going but by the end of the year it has become clear that the business model for releasing films has changed, possibly forever, with major releases as started with Trolls 2 and Mulan going to streaming which the only variation being the simultaneous cinema and streaming release of Wonder Woman 1984  ….or at least it ss in the UK until we've gone into another inevitable lockdown. With that in mind we've drawn up our annual list of the best and worst films 2020.
Starting with the best….
1917
The year started with a bang with 1917 the story of two soldiers assigned to deliver a crucial message to a general that will prevent the slaughter of 1600 men. Directed by Sam Mendes the film is one long continuous shot at least that's the impression whereas it's a stunning feat of several long takes cleverly stitched together. The virtuoso camerawork won acclaimed DoP Roger Deakins with an Oscar and the film was laden with awards in the run up to the Academy Awards itself though surprisingly it lost out on Best Film Oscar to Parasite. Read our review HERE and how they shot the film in one take HERE
Birds of Prey
The spin off to Suicide Squad with Margot Robbie reprising the only good thing about it prompting th  standalone film as Harley Quinn. An all female cast directed by Cathy Yan the film was fizzing with girl power and was great fun. Unfortunately it didn't perform anywhere near as well as expected at the box office as it deserved to earning only $201m and much was made of the films cumbersome title, '…and the fantabulous emancipation of one Harley Quinn' . Its earnings were hardly helped either by the looming pandemic which was now on the worlds radar and would soon curtail any lengthy run at the cinemas. Read our review HERE and our piece on each of the characters HERE
Bombshell
Another Margot Robbie film co starring with an unrecognisable Charlize Theron and Nicole Kidman in a true life story about women taking on Fox news head honcho in a landmark case of sexual harassment with some uncomfortable scenes  which in this day and age is difficult to believe could ever happen. Both Theron and Robbie were nominated for Oscars and the film won for Make up and Hair for Theron's remarkable transformation. Here's our review HERE
Host
So we've gone out a bit of a limb here as Host was a horror film that rode the zeitgeist for zoom calls with several female friends all taking part in an online séance. What could possibly go wrong? A taut thriller with loads of moments to make you jump and ideal for watching on your own laptop in a darkened room for maximum effect. Read our review HERE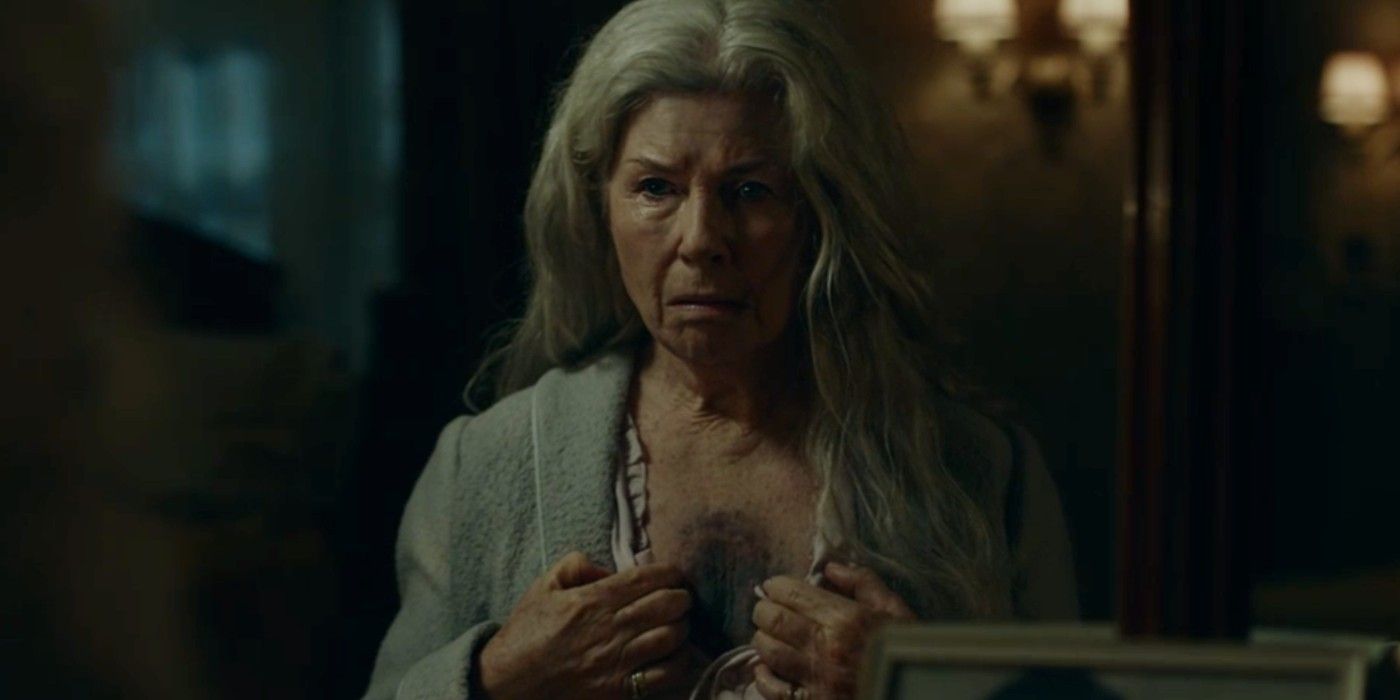 Relic
Another horror with a pervasively creepy atmosphere as a grandmother increasingly succumbing to dementia and cared for by her daughter and teenage granddaughter. A debut feature from Natalie Erika James there are moments in this to make you shiver. Read our review HERE
The Gentlemen
After surprising  us by helming Aladdin writer director Guy Ritchie returned to the genre that we love him for most – the cockney criminal crime caper with a twisty turny plot and a stack of memorable characters headed up by a barnstorming turn from Hugh Grant as a conniving journalist and proving that since he's one of our very best actors. Read our review HERE and our piece on how The Gentlemen became gentlemen HERE
The Invisible Man
Now Leigh Whannell may not be a household name but he has proved himself time and again that he is an excellent genre writer especially in horror having spawned the Saw and Insidious franchises with James Wan. Here he adapts and directs a modern day reworking of the classic Invisible Man  in  what would have been part of the now abandoned Universal studios monster verse which started and soon ended after Tom Cruise's 'The Mummy'. Read our review HERE
Wonder Woman 1984
After nine months of cinema closing then opening we got one of only two mega budget blockbusters ( the other was Tenet) with the release of Wonder Woman 1984 a film whose release had already been delayed before the pandemic took its toll on the cinemas. Epic in length this was a hugely enjoyable sequel and again helmed by Patty Jenkins proving that many of the year's best films were helmed by women. Read our review HERE and our piece on the iconic Golden Armour HERE
Extraction
Released when we were in the thick of the first lockdown Extraction had  Chris Hemsworth as a mercenary hired to extract a kidnapped boy from the clutches of an Indian city controlled by a crime lord. Directed by ex stuntman Sam Hargrave there are some blistering bullet battered action sequences of which the most impressive is an adrenalin fuelled 11 minute sequence continuous shot taking us into a car chase, through crowds fighting, our way through buildings, across roofs and ending with an explosion and proving that these stuntmen really know how to up the ante when it comes to directing action. Read our review HERE and out piece on how the film was made HERE
So inevitably the counterpart to the best films are the worst films and here we list what we thought were dull ,boring and or just plain bad starting with…..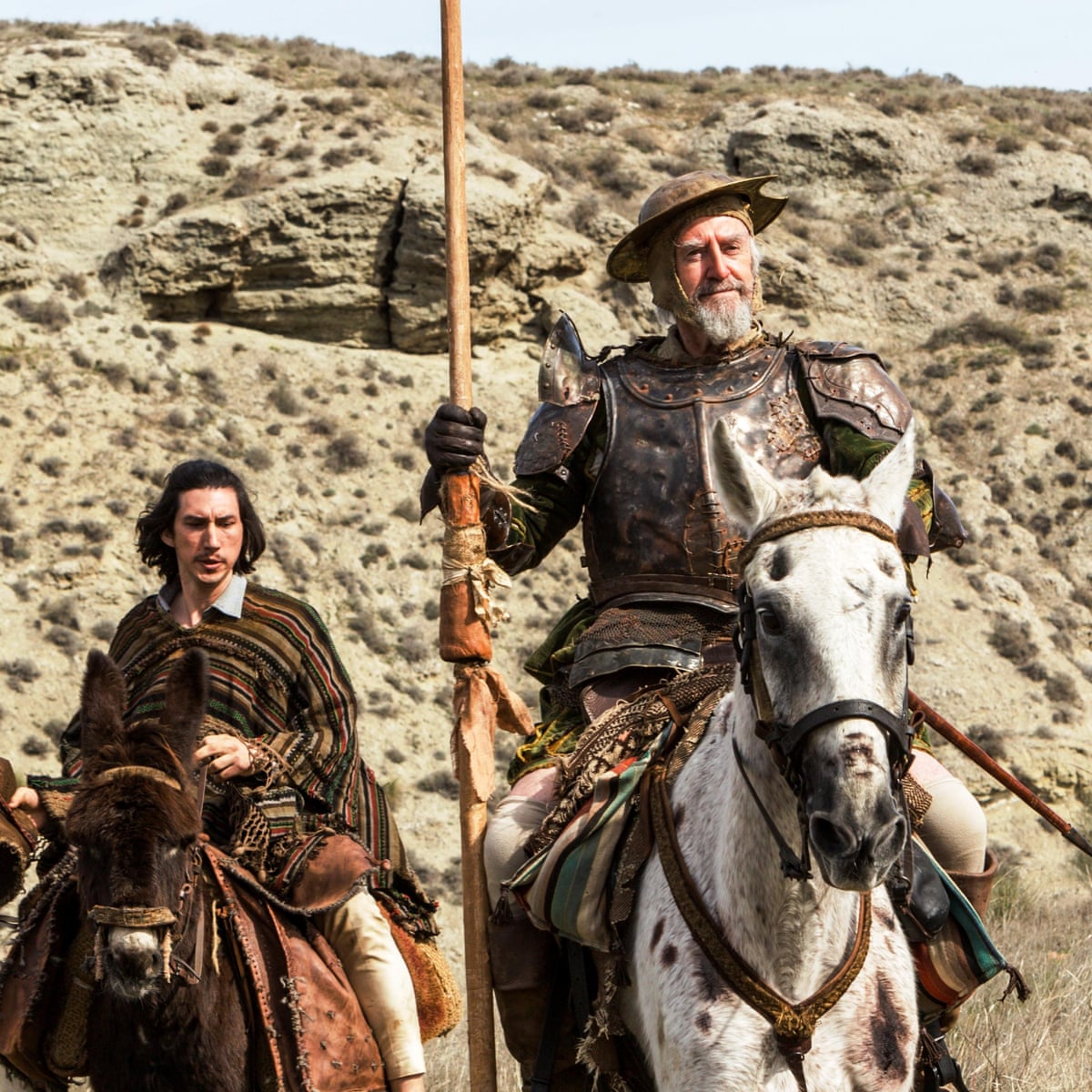 The Man who killed Don Quixote
This was a long cherished project by visionary director Terry Gilliam after several attempts to film the classic tale and his spin on the story of with Adam Driver as a film director time jumping into the world of Sancho Panza (Jonthan Pryce) and finding it difficult to tell what is real and what is a dream.  With his usual visual flourishes but this soon became saggy and dull and at 80 years of age it seems that the last truly great Gilliam film was 12 Monkeys and that was way back in 1995 and his masterpiece 'Brazil' and children's classic 'Time Bandits' even further away. Read our review HERE and the problems he had making the film HERE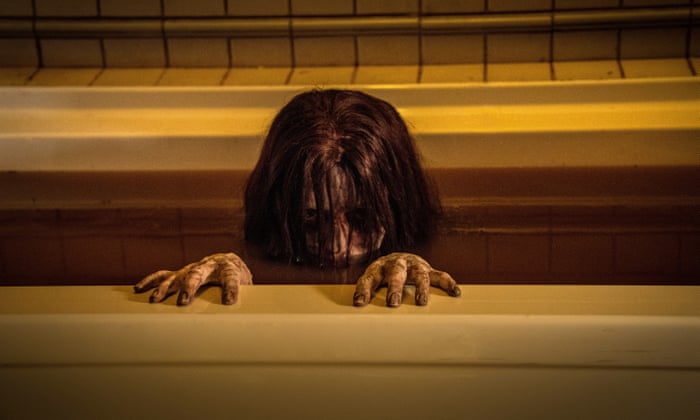 The Grudge
Originally a chilling Japanese film with a highly effective Hollywood remake in 2004 this latest version eschewed the scares of those films for jump scare after jump scare and was a remake too far. Read our review HERE
Buddy Games
A directorial debut by actor Josh Duhamel and went straight to streaming. A buddy comedy where the leads are not especially likeable in a film that was not especially watchable. Read our review HERE
Come Away
A genre mash up of Peter Pan and Alice in Wonderland. A mash up that left a mess. Read our review HERE
Hard Kill
The latest in an increasingly long line of straight to DVD films from Bruce Willis that's becoming a habit and whose starring roles in cinema films are getting less and less frequent with Glass in 2019 being his most recent.  That he made a film in 2017 called First kill suggest that he's looking only at sexy script titles. In all honesty these films should be enough to wipe the smirk off his face. Time for a new agent maybe ? Read our review HERE
Probably the most dishonourable mention of the year goes to Cup of Cheer a film that takes all the tropes of the clichéd Christmas films and parodies them. Unfortunately most of the jokes are exposition about the stereotypical character that appears in these type of seasonal films and it takes that one joke stretching it to feature film length. So much potential, so much missed. Read our review HERE and our interview with the director HERE
That's our best and worst films 2020 – we'd love to know yours in the comments box below