Now we rather like Keanu Reeves yet a story that runs in GQ in advance of the release of John Wick reveals that at one time in Hollywood Keanu Reeves was blacklisted. Now we could understand if it was because of is terrible English accent in Coppola's Dracula but the truth is much simpler.
Reeves has had his fair share of hit franchises notably The Matrix and now the John Wick films but his one off hits have been impressive too most notably the 1994 action film 'Speed' a brilliantly executed high concept about a bomb on a bus that will detonate if it goes below 50mph. It was a huge hit making over ten times its $30m budget and so a sequel was inevitable to all …….everyone that is apart from Keanu who, much to the surprise of the studio 20th Century Fox, turned it down opting instead to appear in a stage production of Hamlet.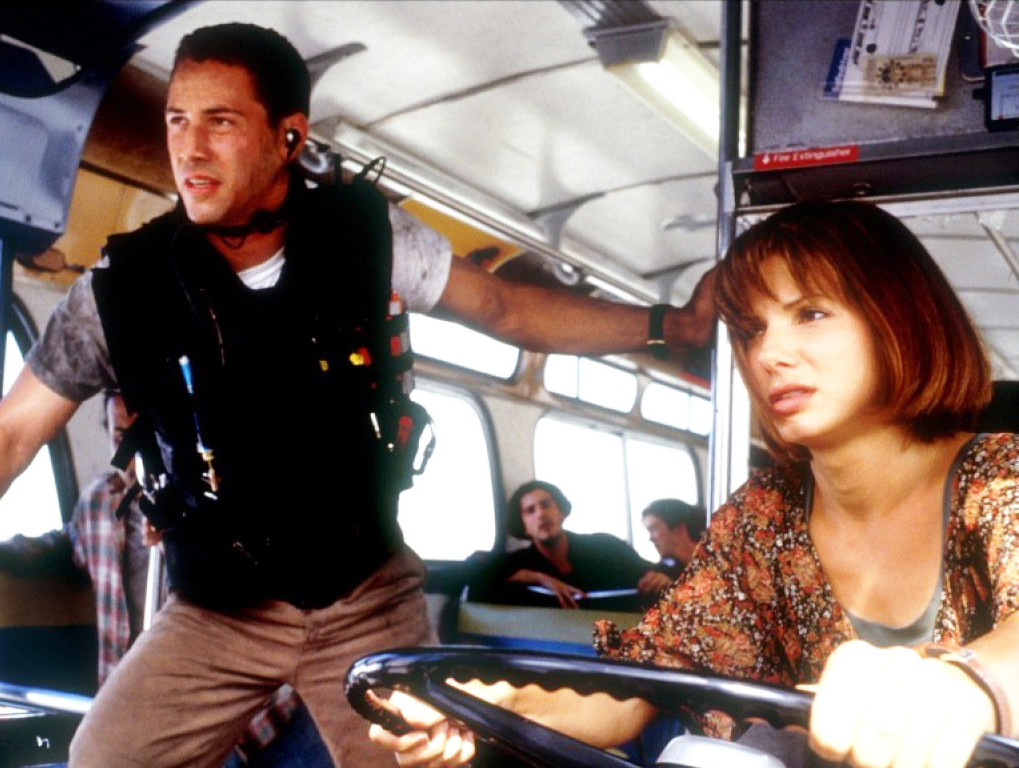 The studio were less than happy and Keanu Reeves was blacklisted by them. In fact the studio refused to work with him for the next ten years  even when The Matrix was wowwing the world and it wasn't until 2008 when he appeared in 20th Century Fox remake of The Day the Earth Stood Still" that it all came to an end.
Though Keanu Reeves was blacklisted he need not have worried when the sequel Speed 2:Cruise Control that now had Jason Patric in his role was a colossal flop. Costing a massive $160m (and this was in 1997!) it crashed and burned at the box office making  only $164m and was reviled by critics and audiences alike and director Jan De Bont hasn't directed a film since 2003.  Reeves on the other hand has gone on to further success with John Wick and the belated Bill & Ted 3.