If anyone personified the shades wearing, uber-tanned, coke snorting,  super producer then it was surely Robert Evans. He was extravagant, iconic and led an extraordinary life. Born in New York in 1930 as Robert J Shapera (the J would not stand for anything) it was his dentist father who changed the family name to Evans as a tribute to his dying grandmother. An average school career saw him audition for acting roles from the age of 12 and he worked briefly as a DJ before he began modeling menswear before co –founding a clothing line with his brother. But it was 1956 when as a salesman on a trip to LA he was spotted beside his hotel pool by actress Norma Shearer as he looked like her late husband the mogul Irving Thalberg. At the time a studio was making a biopic of Lon Chaney in 'Man of a Thousand Faces' and needed someone to play Thalberg. It was a classic case of right time , right place yet Robert Evans career in acting was over as quickly as it was unremarkable with the only notable incident being the cast of 'The Sun also Rises' rebelling against his casting as a Spanish bullfighter. It was the legendary studio chief Daryl Zanuck who said, 'The Kid stays in the picture' – a line that would become the title of Evans memoir as well as a riveting documentary about him years later.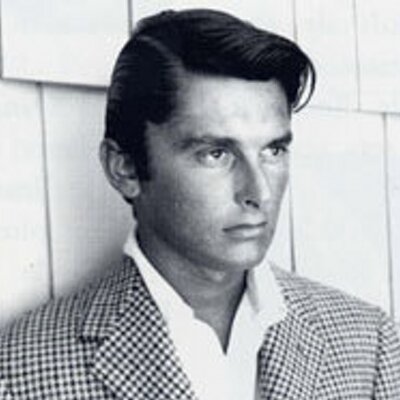 Moving back into fashion Robert Evans sold his clothes business to Revlon and wanting to become a producer he paid a friend at a publishers to tip him off about any novels about to come out and was savvy enough to option the rights to one book that would star Frank Sinatra but making a deal that it was only made if Evans was the producer. With  his acting career behind him he ran a small property of industrialist Charles Bluhdorn the Head of Paramount's parent company whose wife was Yvette Bluhdorn . Paramount studios spoke to her husband with the line, 'We've got to get a good-looking guy, real sexy, to run the studio' and Evans who had a powerful and influential lawyer persuaded Bluhdorn to hire him.
It found Evans rocketing to being one of the most powerful men in film from 1966 to 1975. The industry were contemptuous of the posting but in fairness his track record in green lighting brilliant box office success quickly pulled the rug from under the naysayers. Under his leadership the studio made The Odd Couple, True Grit, Serpico The Great Gatsby, Death Wish, Love Story, The Godfather 1 & II. Evans had been at loggerheads with Coppola throughout who constantly on the verge of being fired and Evans was against most of the creative choices that made the film such a success. These included the casting of Pacino, the films music, and wanting Brando to stop mumbling his lines and described the first cut of the film as 'a long, bad trailer for a really good film'. In fairness he saw the potential for what Coppola had shot encouraging him to make the film longer then the two hours running time they had wanted. The Godfather became a huge hit, earned Oscars galore and became the bench mark for every mafia movie until Goodfellas arrived. It made Robert Evans a highly respected studio head which hugely lifted the earnings of the studio.
But Evans wanted to be more hands on and in 1974 he got his chance with 'Chinatown' with Roman Polanski directing having made his mark with 'Rosemary's Baby' in 1968. It was another film that he would be at loggerheads with the director arguing with him and Faye Dunaway  on set. It was another huge box office and critical hit though Robert Evans, unable to keep his own ego in check, was going to play the lead in the sequel 'The Two Jakes' in 1985 until it became obvious that he really wasn't up to it and the film was eventually made in 1990 with Jack Nicholson returning to the role.
After this a new studio head was bought in with Robert Evans staying on the studio books as a producer making films of varying quality that ranged from 'Marathon Man', and 'Black Sunday'  to…um….'Popeye' in 1980. It was the nadir of his career as it was the year he was also sentenced for possession of cocaine and drug trafficking which had begun to blight his career . He escaped prison by agreeing to make anti drugs public information films financed with his own money and the adverts s knowingly included a run of celebrities appearing with a singalong song of 'Get High on Yourself' – hardly surprising as Evans later admitted he was still taking cocaine when he was making them.  It got worse when an investor in Coppola's financially crippling 'The Cotton Club' was found in a dry river bed shot 13 times. Four people were convicted of his murder including Evans then girlfriend/ drug dealer who had introduced the investor to Evans. He had always rubbed shoulders with gangsters but ultimately the drugs and association with the murder case effectively ensured that no one would return his calls. It stayed that ways for over a decade returning in the early nineties with erotic thriller 'Sliver' and 'Jade'  although this was short lived when he suffered a stroke in 1998 limiting his mobility and at one point he spent a short time in a psychiatric ward.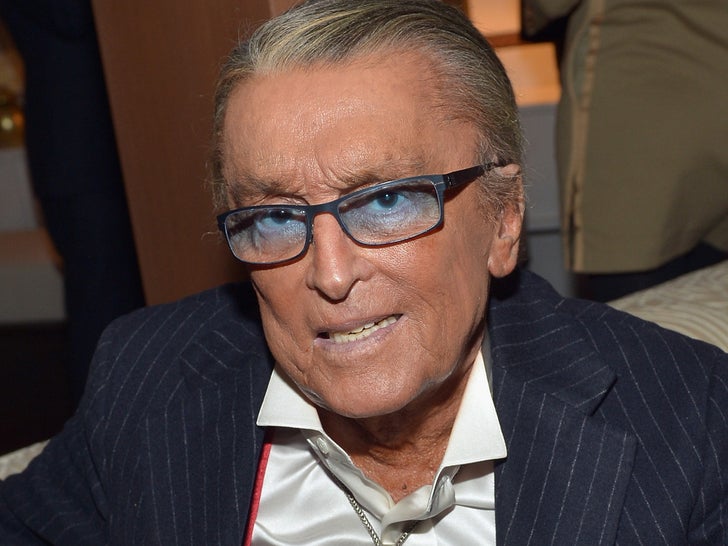 His huge and controversial personality saw a number of actors base characters on him notably Dustin Hoffman in 'Wag the Dog' and Robert Vaughn in 'S.O.B.'
A voracious sexual appetite saw his housekeeper allegedly bringing him breakfast with a piece of paper with the name of whoever he had lying beside him. He was married an incredible seven times  and his wives included actress Ali McGraw, a Miss America contestant and an actress from TV soap opera Dynasty, Catherine Oxenberg  which lasted for less than two weeks.
Robert Evans died 26th October 2019 aged 89 years old leaving one son by Ali McGraw and a grandson.