Our Editor, never the most savvy at business investments, ploughed money into a hotel franchise only to find that the first one was being built in Wuhan. Clearly trying to build tourism around a dodgy virus centre was always going to end badly.  Has he learnt nothing from Jurassic Park? Clearly the hotel developer Jack Harris (Jason Isaacs) hasn't if new release Skyfire is anything to go by. The idea of building a luxury hotel on the side of an active volcano is on a par with Tinder running an advertising campaign fronted by Bill Cosby.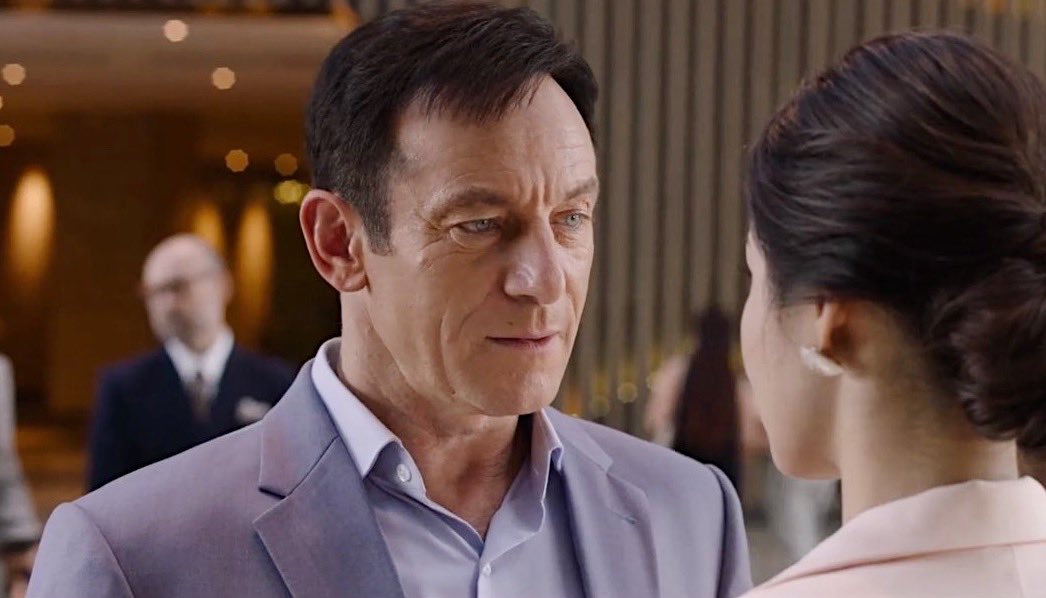 Right from the start the volcano is shown as a danger with a little girl Meng Li (Hannah Quinlivan) helping out her mother as she carries out her research on the volcano just as it blows its top killing many of the team including her mother. Fast forward 20 years and she is now a researcher herself on the same still active volcano with her team acting in an advisory capacity to the Harris' hotel. So when the volcano shows signs of shooting its load again she duly wants Harris to evacuate a visiting party of guests and all the staff from the area. Of course he doesn't so when the inevitable happens its chaos as Li with her own father  as well as her team do their best to escape the exploding lava and try to divert the lava flow from engulfing a village in the foothills.
Fans of 70's disaster movies will recognize Skyfire as being firmly in that tradition with all the standard tropes that that entails – the evil business man putting profit before people, the outrageous set pieces, the occasional moment of redeeming self sacrifice, the brief scene of bonding between characters before something cataclysmic happens  …they're all here.  Skyfire is a Chinese funded film hence a predominately Chinese cast with Isaacs fleetingly appearing as a lure for Western audiences and most of the film has subtitles. But let that not put you off as this is an out and out action fest which doesn't hang around before the volcano kicks in and the film careers from one bombastic set piece to another all to a booming soundtrack which will put anyone's home cinema  surround sound to the test as well as the neighbour's patience
It's all helmed by Simon West no stranger to action films with an impressive pedigree that includes the fantastic Con Air and has directed the likes of Stallone, Statham and Van Damme impressively handles the set pieces (a monorail set piece is great) which breeze along sometimes so quickly that occasionally it feels as though they've been cut short in order to get to the next set piece.
Skyfire is a gloriously daft, deliciously cheesy old school 70's disaster film and is all the more enjoyable because of it. Embrace it and go with the flow.
Here's our interview with director Simon West (who also directed Con Air & Tomb Raider!)..
Here's the Skyfire trailer…….
Skyfire is released on DVD & Digital 23rd November 2020